How to Automatically Fill Incrementing Cells in Excel?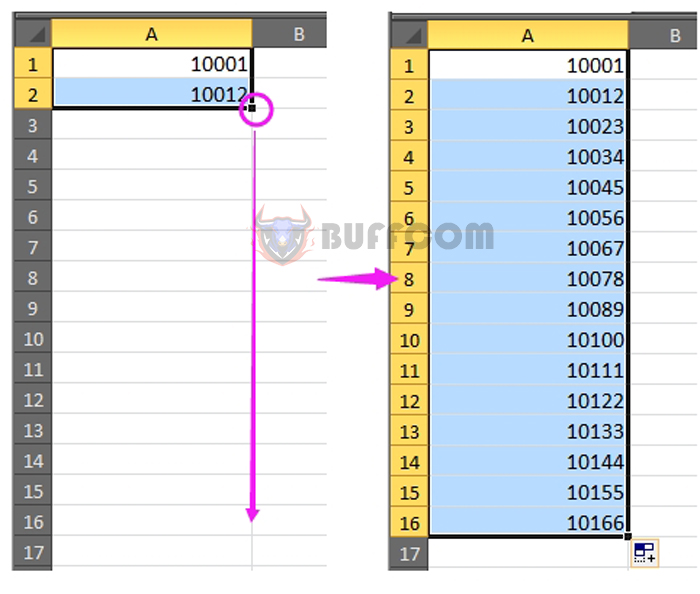 In our daily Excel tasks, automatically filling cells with incremental values is quite common. For instance, filling cells with values like 1, 2, 3… But in some cases, you may need to fill cells with values that increase by a fixed interval, such as 10001, 10012, 10023… How can you quickly achieve this automatic incremental filling? This guide can provide you with solutions.
Automatically fill increment cells with Autofill function
In fact, in Excel, you can use the Fill Handle feature to rapidly fill cells with incremental values.
Select the cell where you want to start your series, for example: in A1, type 10001, as shown in the screenshot:


Then, in the cell below the starting number (A2), enter the second number you want.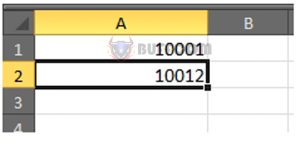 Next, select both A1 and A2, then drag the fill handle down until the cells below are filled with the desired series. Refer to the screenshot: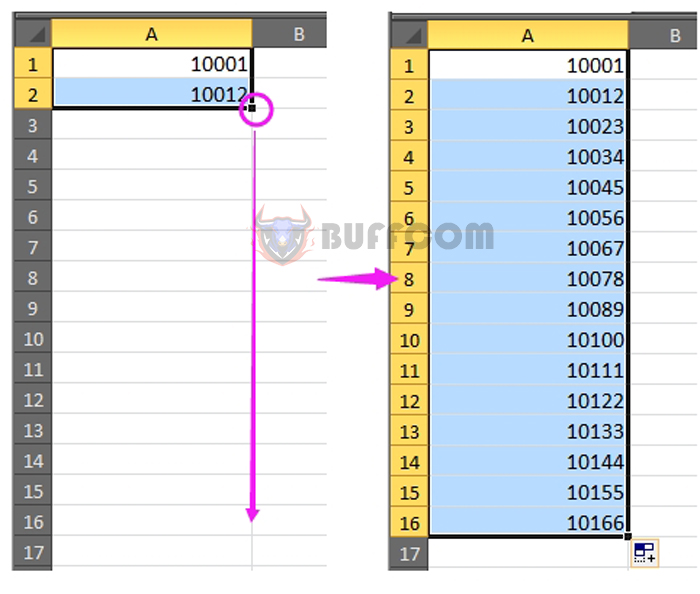 Additionally, you can use formulas to address this automatic filling requirement.
Choose an empty cell and input your starting number there. In the cell below the starting number, enter this formula: =A1+11 (where A1 is the starting number and 11 is the interval; you can adjust these values as needed), as shown in the screenshot:
Press Enter, then drag this formula down to the cells where you want to fill numbers with a fixed interval.