How to check spelling in Word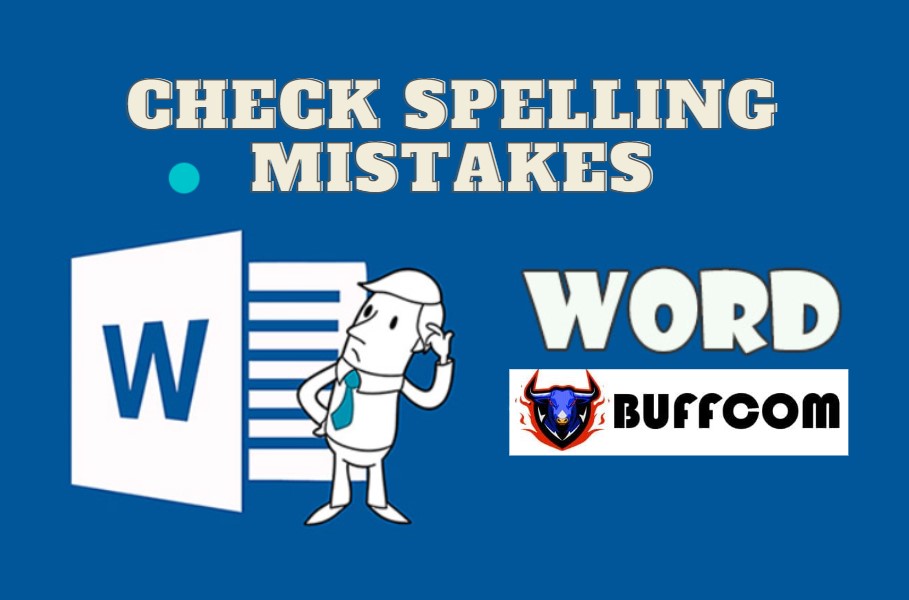 Guide to enable Vietnamese spell check feature for all current versions of Word…
In this age of technology, typing text is no longer strange to everyone. One common mistake that everyone encounters when typing is misspelling. Just imagine what large assignments, reports with spelling errors will look like. So is there a way to check spelling in Word to fix that situation? Let's find out with Buffcom.net.
Turn on the spell check feature in Word
Here are the simple steps to start the spell check feature.
Step 1: Open Word and select the File icon> Options on the Word interface toolbar.
Step 2: Word Options window appears, select Proofing. Pay attention to the adjacent box, find the location of the "When correcting spelling and grammar in Word" area and check the box with the content "Check spelling as you type" (see image below). Then press OK to save.
So with just 2 simple steps as above, you have successfully activated the spell check feature on Word.
Set language for spell check in Word
To ensure that the spell check feature in Word works most accurately for the Vietnamese language, our next task is to "Set language for spell check".
Step 1: On the menu bar, select Review, then select Language and Set Proofing Language.
Step 2: In the Language window, select the language you want to check (Vietnamese) and then select Set As Default.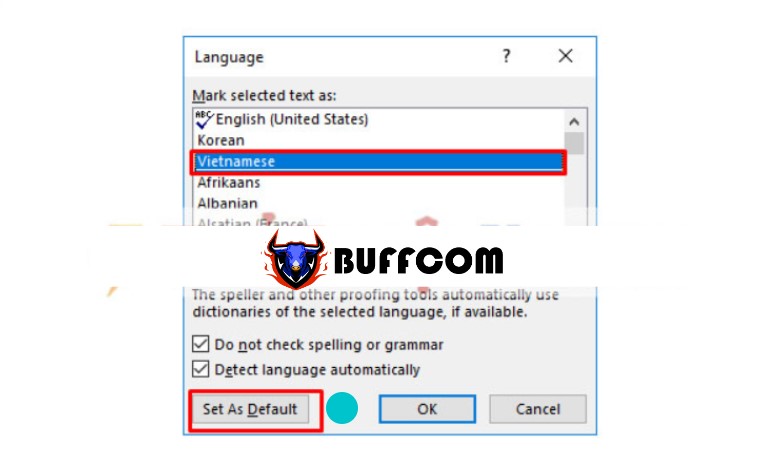 Step 3: When the notification window appears, select Yes to confirm that the installation is complete: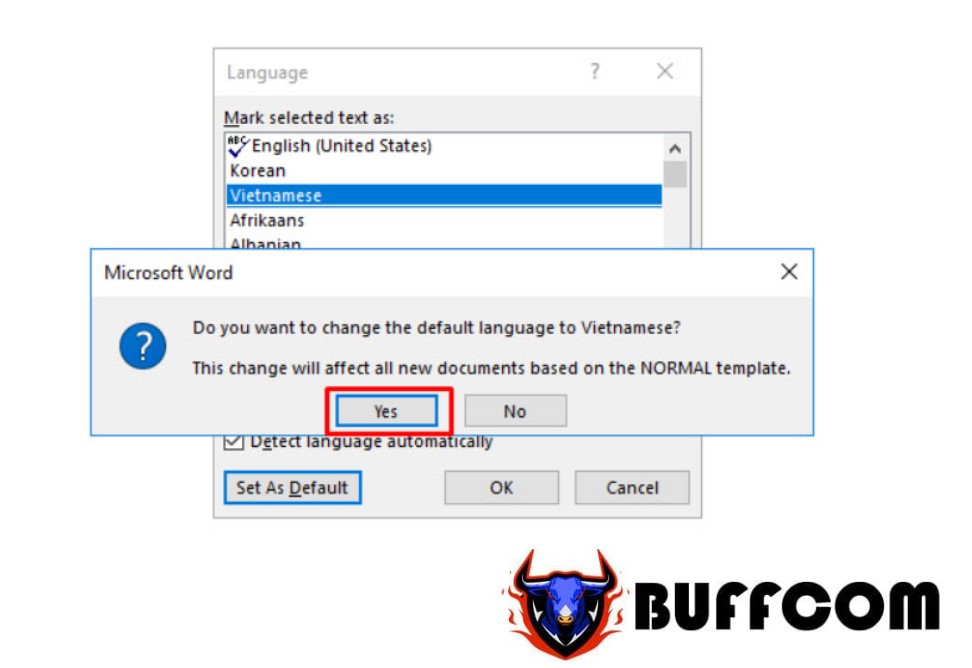 So with very simple and quick operations, you have been able to activate the spell check feature in Word for the Vietnamese language. People may use different versions of Word from different years (Word 2003, 2007, 2010, 2016…), but the process is completely the same as what I have instructed above.
Try reviewing and applying the above knowledge to your Word program. It will make your Vietnamese text input with this office tool much more convenient. Good luck!