Power Query – The Tool for Automating Data Import Process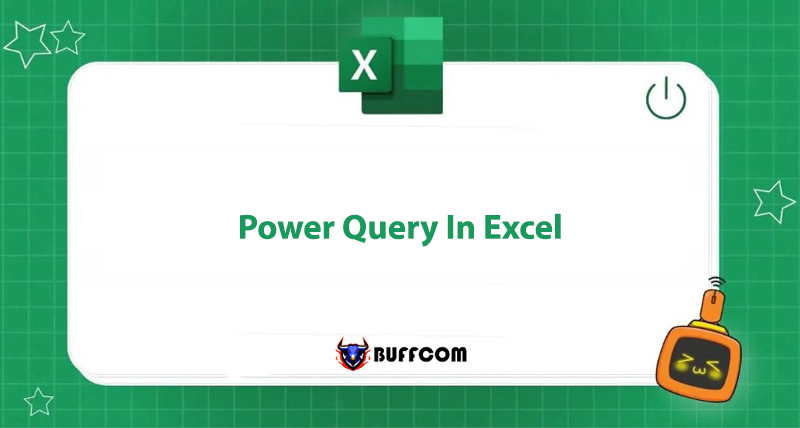 One of the useful tools for data analysis is Power Query. It is an incredibly powerful tool for automating the data import process. It saves time on data entry while ensuring the accuracy of the data.
In this article, Buffcom.net shares more about this tool and how to use it!
Overview of Power Query
Power Query is a powerful tool for analyzing, reporting, and sharing data. Previously, it was just an Add-in tool in Office 2010, 2013. For Office 2016, Power Query is integrated into Excel with the name Get & Transform.

With Power Query, you can:
Connect: Connect Excel to cloud data, services, or local data.
Transform: Format data according to user needs.
Combine: Combine multiple data together to have an overview of the data.
Share: Share the data created with multiple people.
Thanks to the Power Query function, data is presented in the most scientific way, easy to modify, calculate, create reports, and share. From there, it helps to bring higher efficiency in work.
Guide to Using Power Query in Excel
Connect
Power Query can connect to a single data source, such as an Excel spreadsheet, or multiple different data from data sources and cloud services.
To connect data, access the Data tab, click New Query. You will have connection options: From File (from another Excel file), from Database (from a database), and From Other Sources (Web, Facebook, …)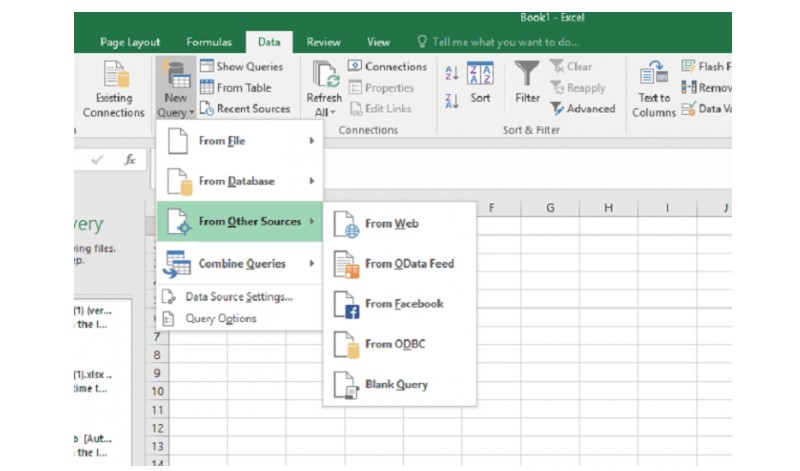 Transform
This feature of Power Query allows you to remove columns, change data types or merge tables. The purpose is to format data according to user needs to enhance analysis.
Especially, Power Query does not change the original source data and records the steps taken so you can track and undo when needed.
You can modify data on the Query Editor table.
Combine
You can combine multiple data together by selecting Combine Queries.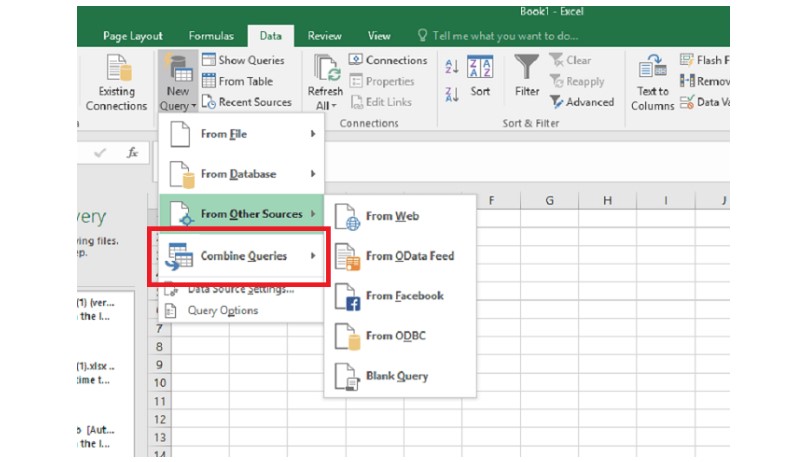 Share
To share data from Power Query, you need to sign in to Excel and sign up for Power BI for Microsoft 365. After sharing, this shared data becomes available in the Power BI data warehouse. Those who are shared with will find it and use it.
Power Query is a complex and difficult to use tool. Users need to practice regularly to use it proficiently, but it will greatly improve work speed. If you need licensed office software, contact Buffcom.net for support.