Microsoft Project 2019
Microsoft Project, also known as MSP, is one of the construction and development project management applications launched by the Microsoft market. The program is designed and built to support project management, plan development, and resource allocation for projects. In addition, Microsoft Project also manages budgets, monitors the progress of activities and the number of jobs.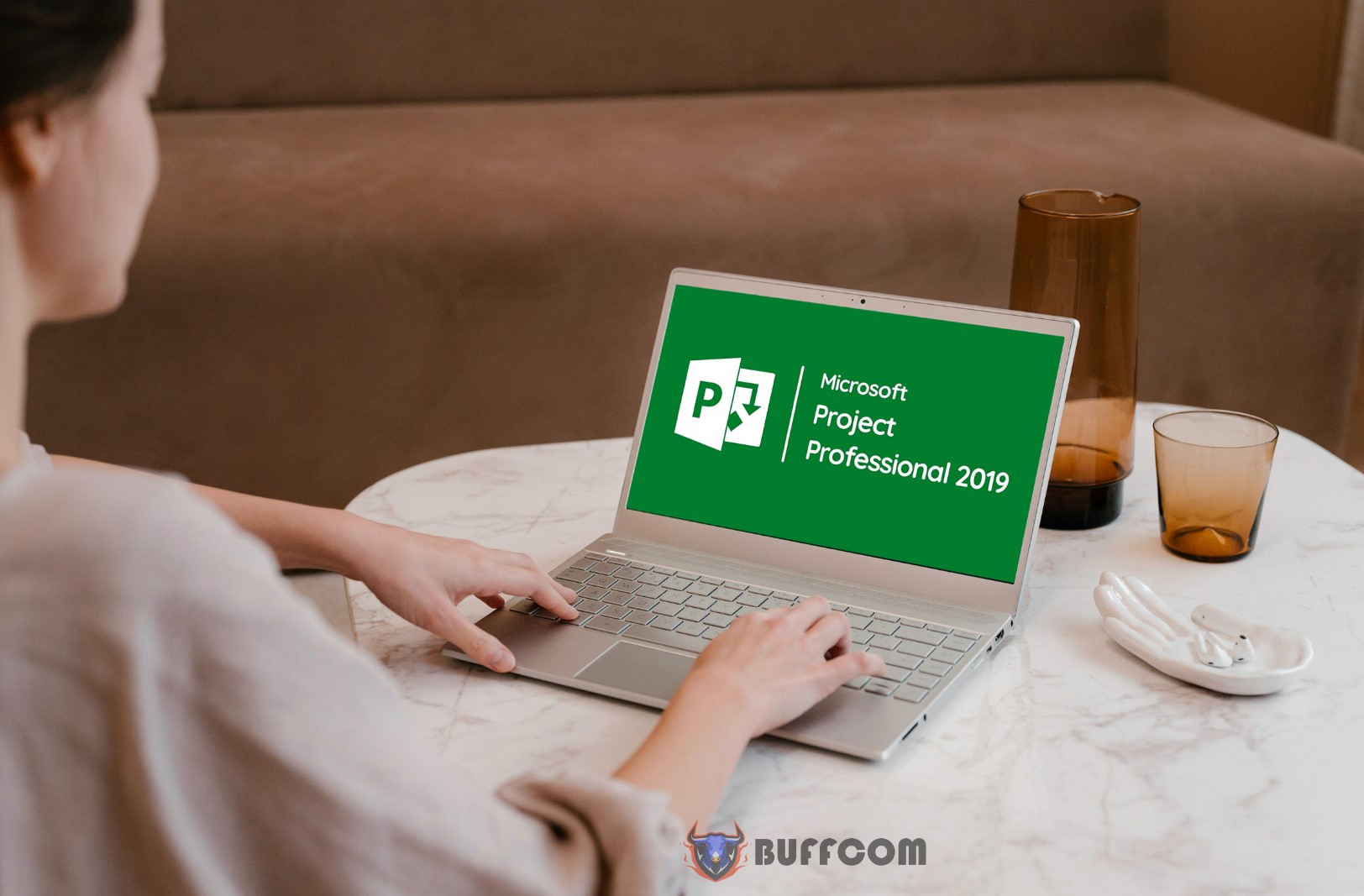 Microsoft Project 2019 is a new version of Microsoft's Project Professional project management software. With available templates and tools, Microsoft Project Professional 2019 helps you design projects, manage personnel, train, deploy tasks, manage finances… perfectly right on your computer.
About Microsoft Project 2019 Professional Key 
This is a brand new genuine cd key for Microsoft Project 2019 Professional.

Buy once and use 1 PC for life.

Pre-built templates help you get your project started on the right track

Synchronization with Project Online and Project Server

Users can submit timesheets to capture time spent on projects and non-projects

Run what-if scenarios to get the most out of your mission

Autofill start and end dates based on dependencies

Visualize complex schedules with built-in timelines
What's new in Microsoft Project 2019:
Version 2019 was able to be hierarchical and set the order of tasks represented through a drop-down menu. Thereby users can easily select the work to do without having to remember the ID for each task.

Task Summary Name added as a column in the Task viewer can help clarify the project structure. To add this field, right-click the column header (to the right of the location you want to add the field), select Insert Column > Task Summary Name from the drop-down list.

Timeline bars are now labelable, and task progress is also shown on its taskbar.

Improved accessibility.
Main features of Microsoft Project 2019
Here are some key features and highlights of Microsoft Project 2019:
Assist in detailed planning and project deadlines.

Set an appropriate schedule for the work that needs to be done.

Analyze workload, resource allocation, and work costs.

Allows adjusting the plan accordingly in terms of time and cost constraints.

Project management principles are based on the Earned Value Method.

Manage information and data in many ways.

Allows marking, filtering, and sorting of data according to personal needs and preferences.

The task menu helps to link tasks and is easy to find.

Allows tagging on the timeline to help inform work progress.

The task summary name field feature helps to clearly define the project structure.

Easily share projects with team members.

Assist in the preparation of professional reports presented to the board of directors, supervisory consultants, investors, and workers.

Improved contrast and keyboard, enabling the visually impaired to participate.
Configuration required Microsoft Project 2019 Professional
Minimum configuration
Operating System: Microsoft Windows 10 (supports 32-bit/ 64-bit)
Processor: 1GHz or higher
RAM: 2GB or more
Resolution: Minimum 1024×768 pixels
Hard disk space: 3 GB of free space
Graphics Card: DirectX 10
Connect to the Internet to use related features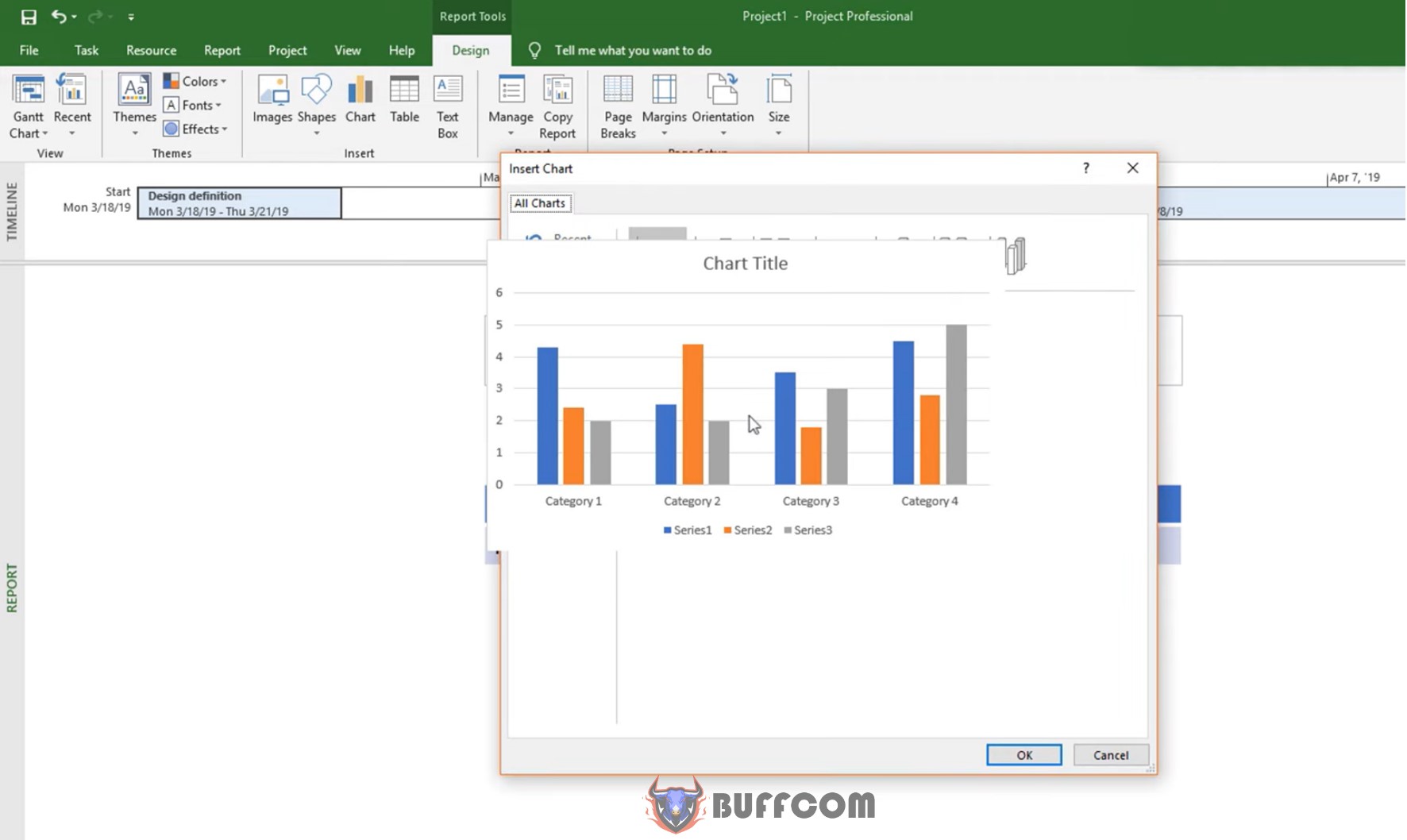 How to activate Microsoft Project 2019 Professional?
Step 1: Open Project 2019 .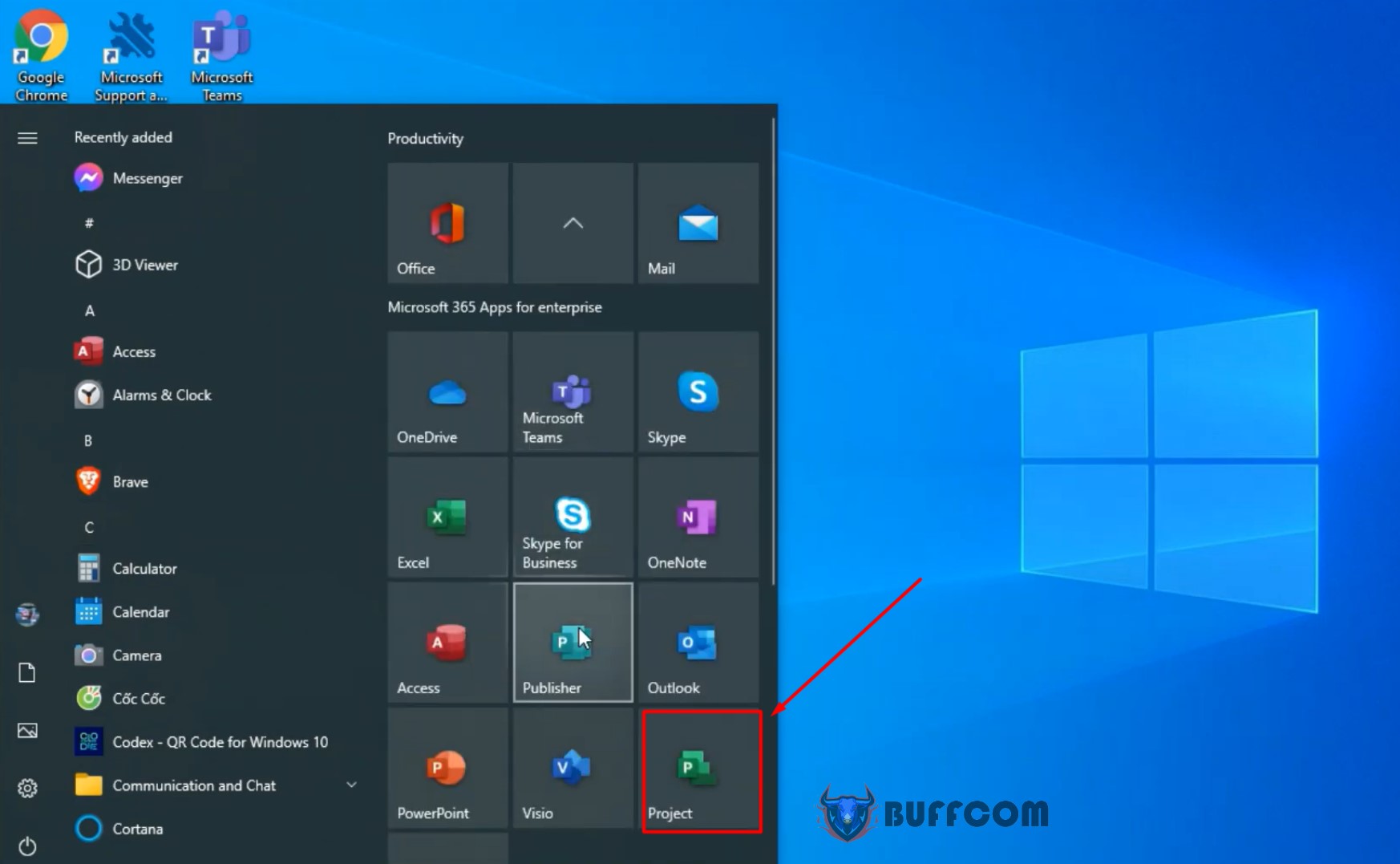 Step 2: Select Account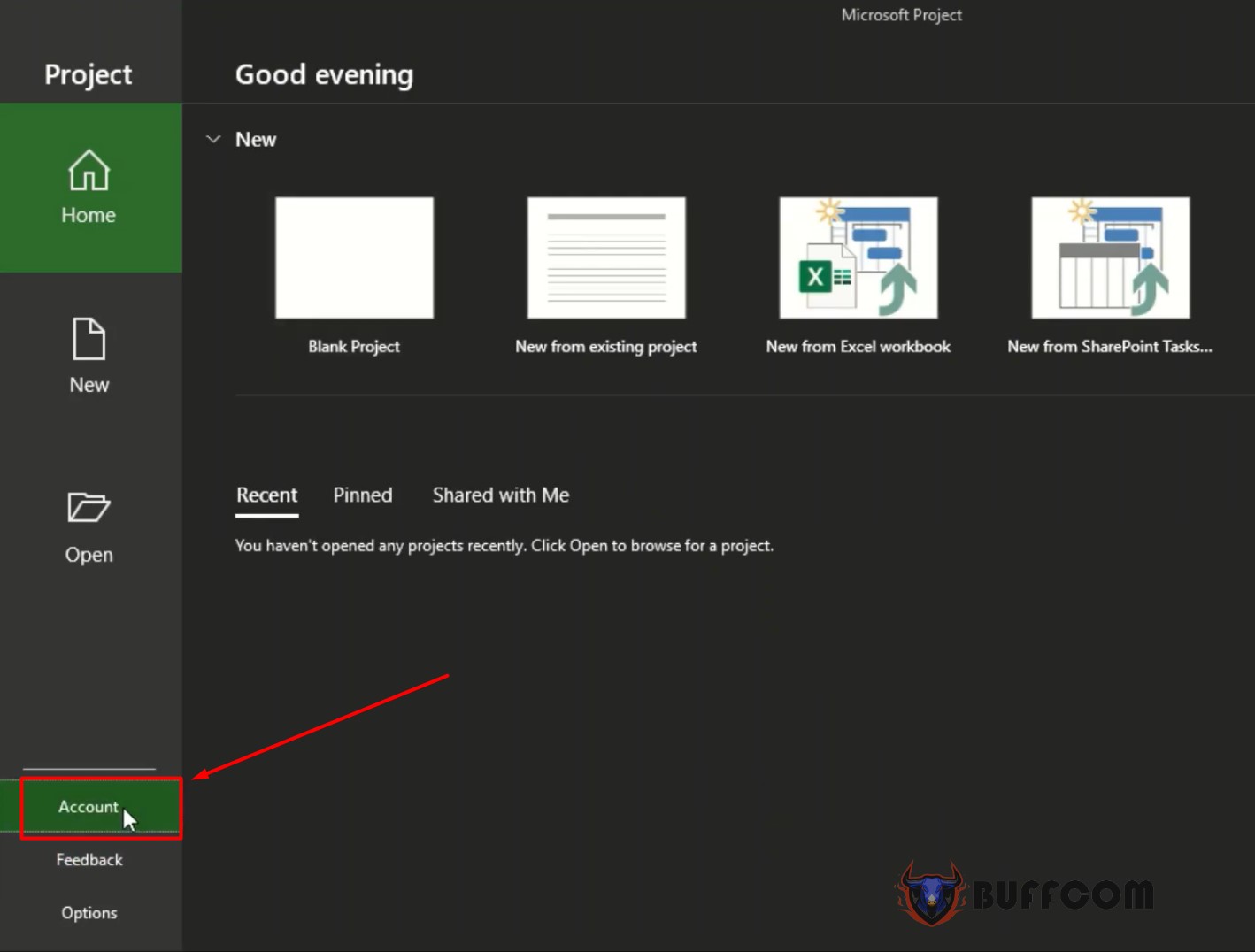 Step 3: Select Change Product Key.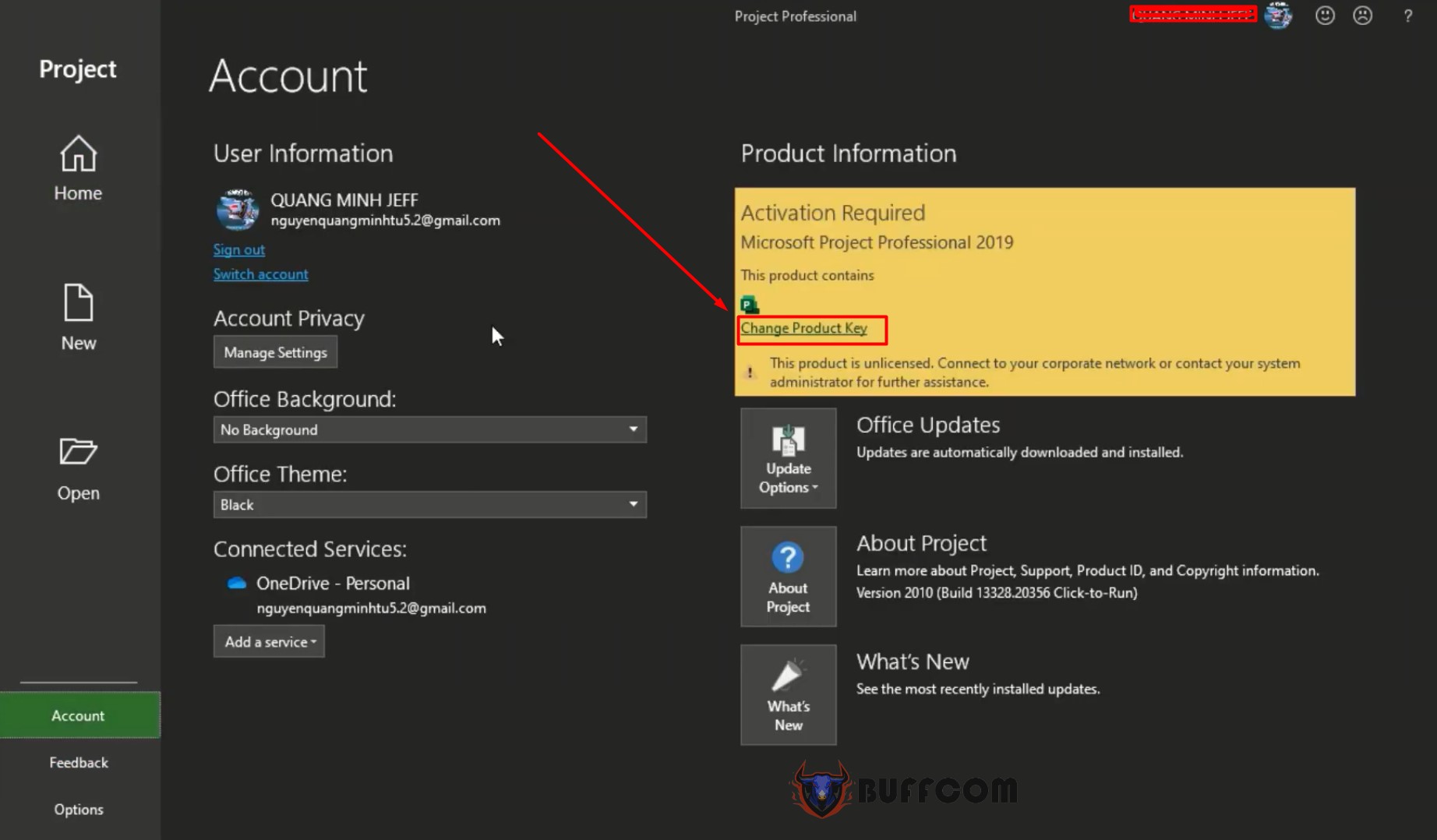 Step 4: Enter the key and select Install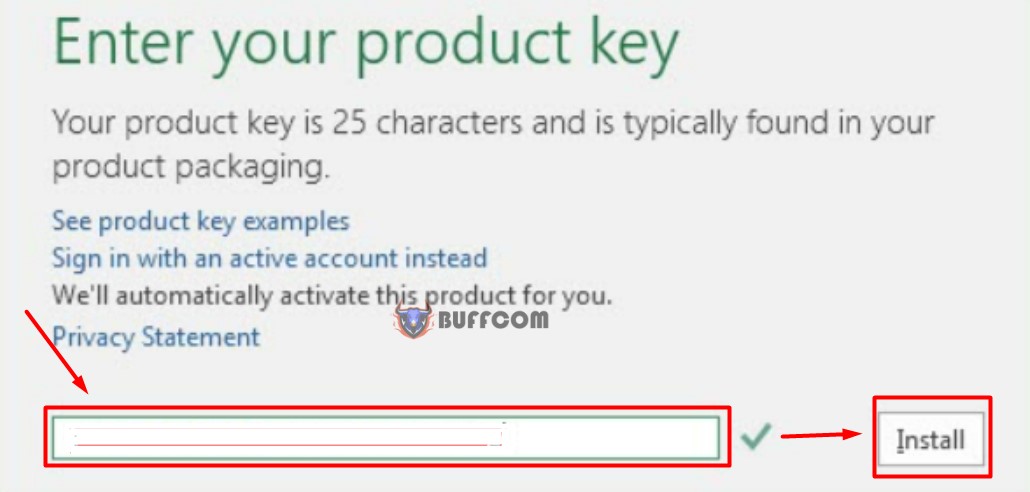 Microsoft Project 2019 Professional has been activated.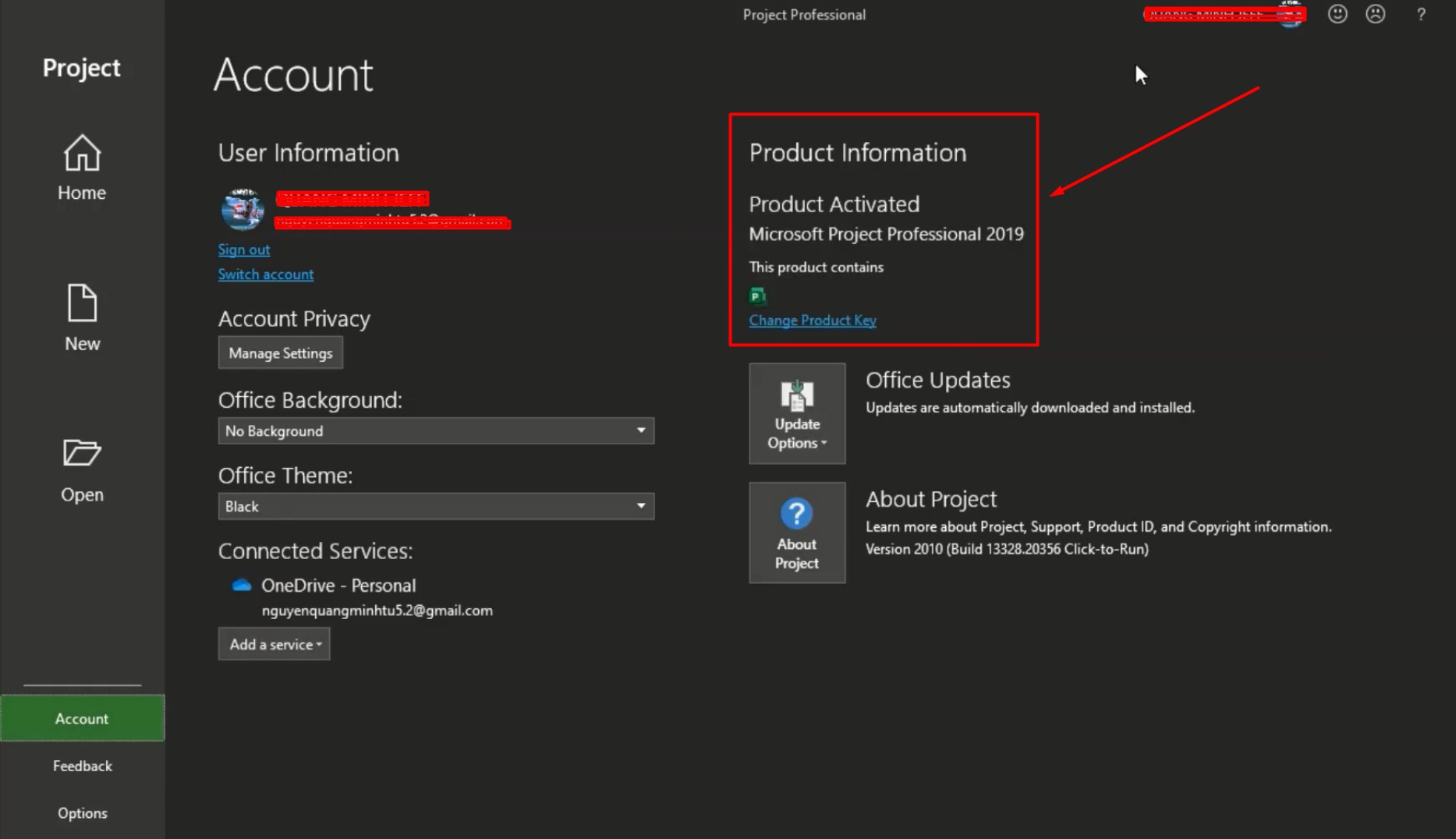 Instructions to buy Microsoft Project 2019 Professional Key at Buffcom.Net
Step 1: Please select the number of products to buy, then select ADD TO CART
Step 2: Check the information and select PROCEED TO CHECKOUT
Step 3: Please fill in the information in the Billing details. Then, select PROCEED TO PAYPAL and proceed with the payment (we accept PayPal and Credit cards).
Since the product will be emailed to your order, please make sure that the email you provide is completely correct. Please check your email/spam 30 minutes to 6 hours after placing your order.