Introducing Microsoft Visio 2019 Professional
Visio 2019 is a diagramming software that helps you present drawings visually. With many smart functions, Visio 2019 also gives your drawings more information. Many chart types are integrated with Visio to cater to many different areas. In addition, you can link to other office software such as Excel, Word …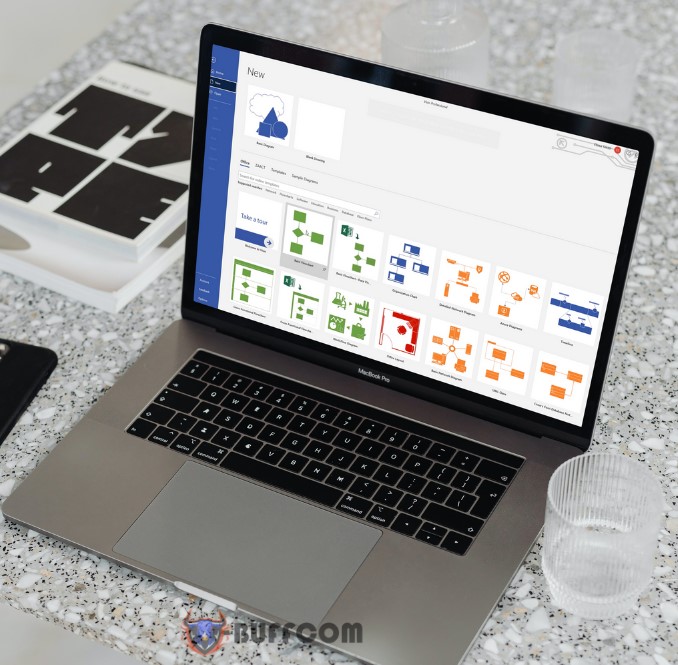 About Microsoft Visio 2019 Professional Key bind your Microsoft account
This is a brand new genuine Microsoft Visio 2019 Professional key. Microsoft Visio 2019 Professional key binds to your Microsoft Account.

Buy 1-time use 1 pc for life. The license can be transferred to another device.

Easily create professional-looking diagrams with pre-made templates and shapes

Build and validate diagrams that support industry standards, including BPMN 2.0 and UML 2.5

Use your finger or pen to draw and annotate more naturally on a touch-enabled device

Create database visualizations with built-in database model diagrams

Collaborate with others by adding and replying to comments in Visio

Link diagrams to living data from internal and external sources.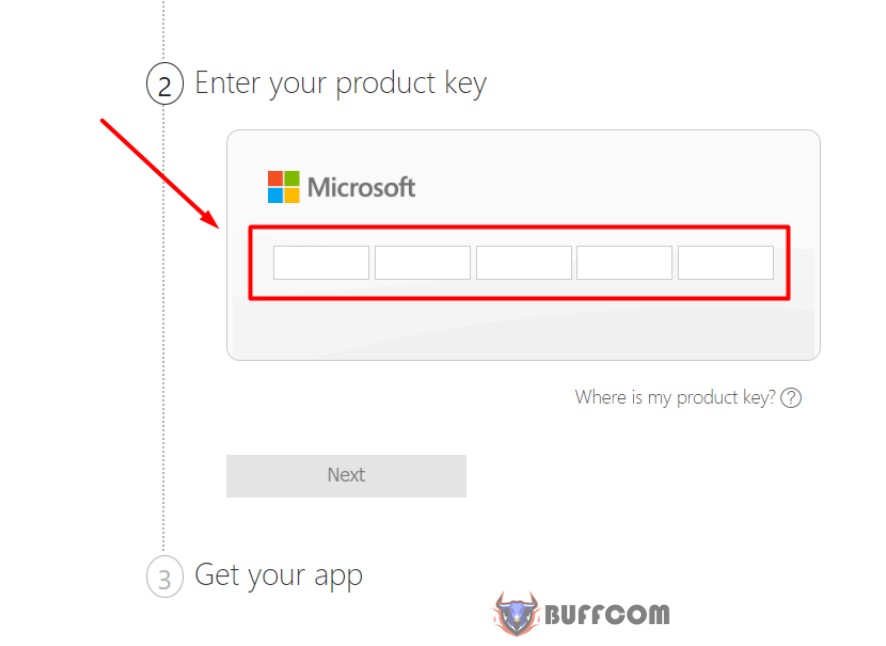 Advantages of Microsoft Visio 2019 Professional bind your personal Microsoft account
Get even more convenience with your Microsoft Visio 2019 Professional subscription on your personal Microsoft account:
– You can switch devices and not worry about losing your license when you uninstall the software or reinstall Visio.
– Manage devices online on your Microsoft account.
– With this package, you only need to register once and do not have to renew it again.
– The subscription package on a personal account is more convenient and economical.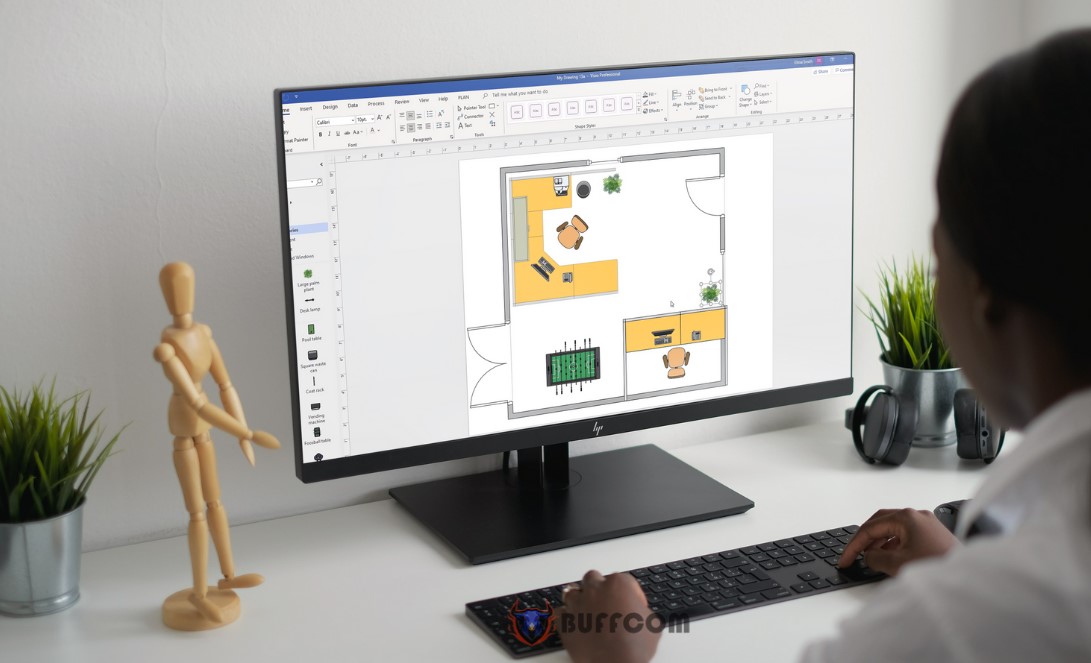 What's New in Visio 2019 Professional?
Activate your chart:
The Organization Chart, Brainstorming, and SDL templates all have new-style starter diagrams, allowing you to add content and launch it faster.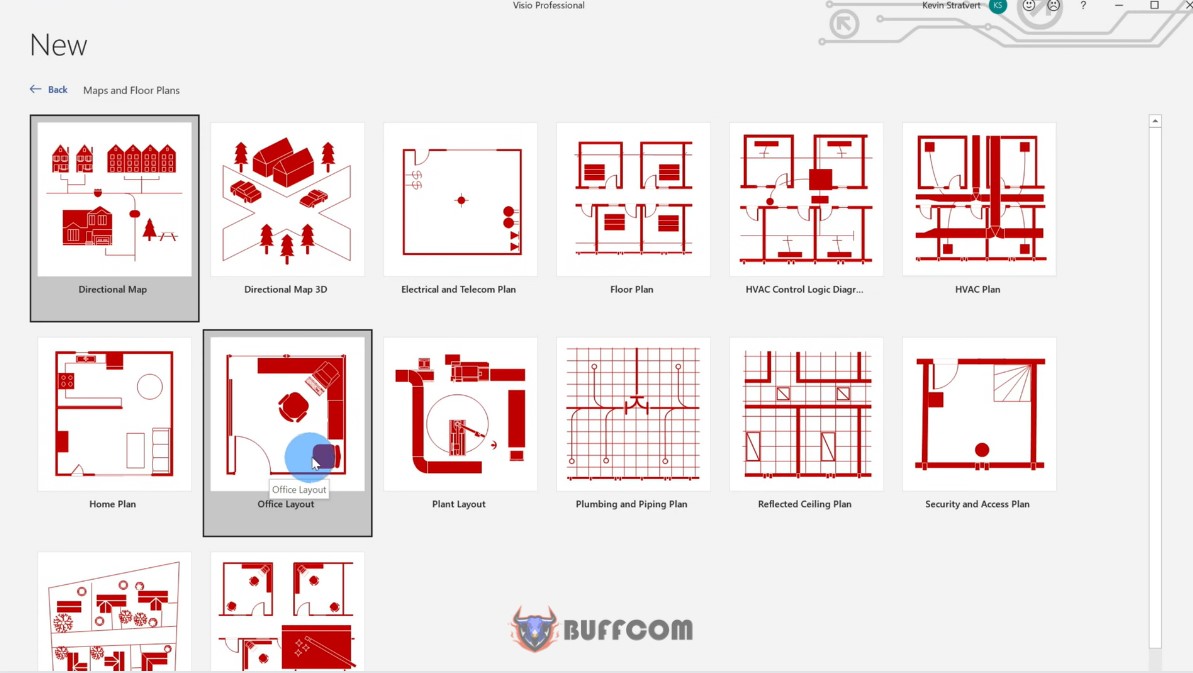 Many new database models:
The new style database is designed correctly, and your database model is complete and can be a diagram in Visio with no add-in required. 
Create sitemaps for web pages:
Bring your ideas to life using the Visio framework.
A framework diagram is a visual and detailed model of an interface like a blueprint for functionality and content. These new Website Templates are ideal for creating design sketches.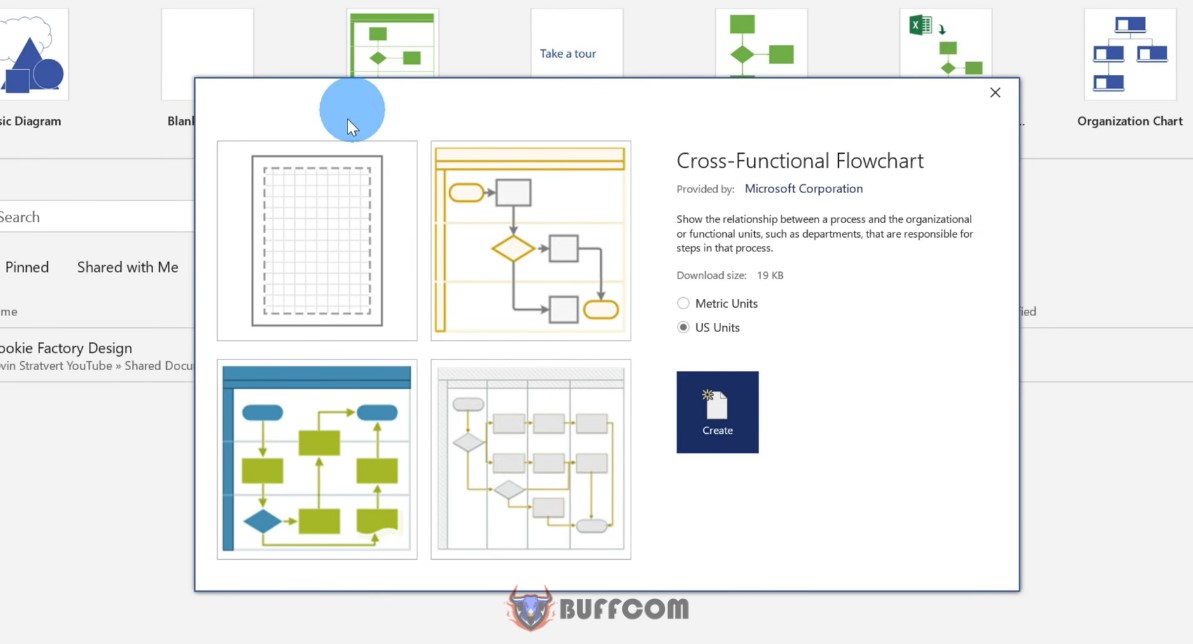 New UML tools:
New UML Component Diagrams: You can create UML component diagrams and show the components, ports, interfaces, and relationships between them.
New UML communication diagrams:
You can create UML communication diagrams that show the interactions between lifelines using messages in sequence and a free-form arrangement.

Improved AutoCAD support:
Enhanced AutoCAD support: Previously, Visio supported .dwg and .dxf files from AutoCAD 2007. With this update, you can import or open files from AutoCAD 2017 and earlier versions.
With this updated version, you will see new scaling improvements when importing AutoCAD files. Just make sure to set a few properties first. In AutoCAD make sure that the active tab is the layout tab and not the model tab. Also, make sure that the Visio drawing scale is set to the same scale as the AutoCAD viewport scale.
Faster AutoCAD file import:
With this update, you will notice that AutoCAD's input speed is significantly improved.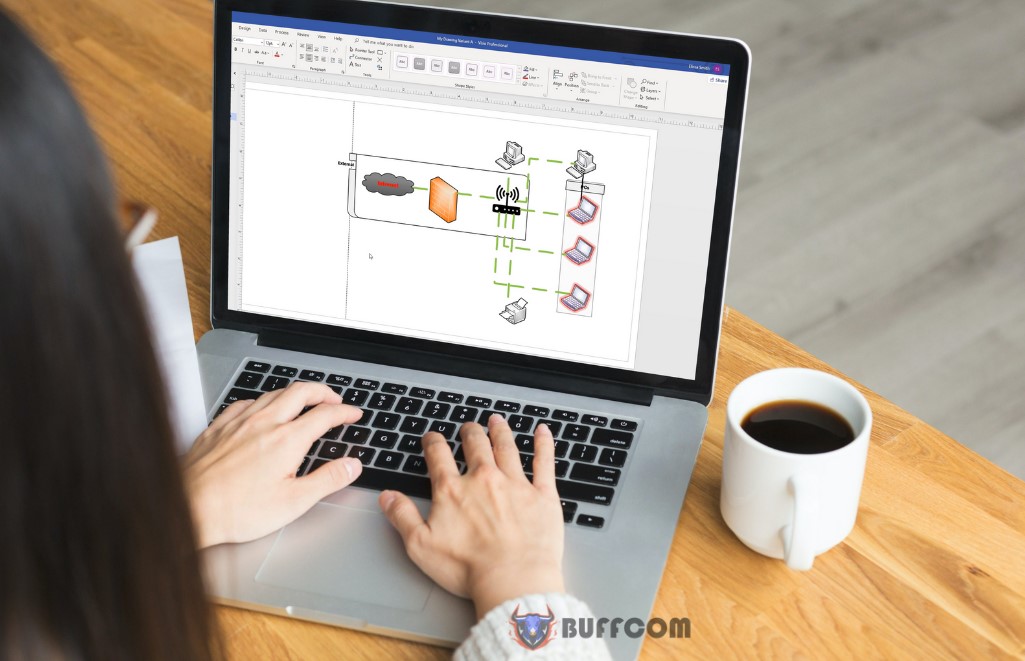 Steps to activate and install Microsoft Visio 2019 Professional Key bind with your MS account
Go to setup.office.com 

Sign in with your Microsoft account.
Enter your product key.
Download and install Visio 2019 Professional.

Once installed, just sign in with your Microsoft account, it will automatically activate your Visio 2019 Professional.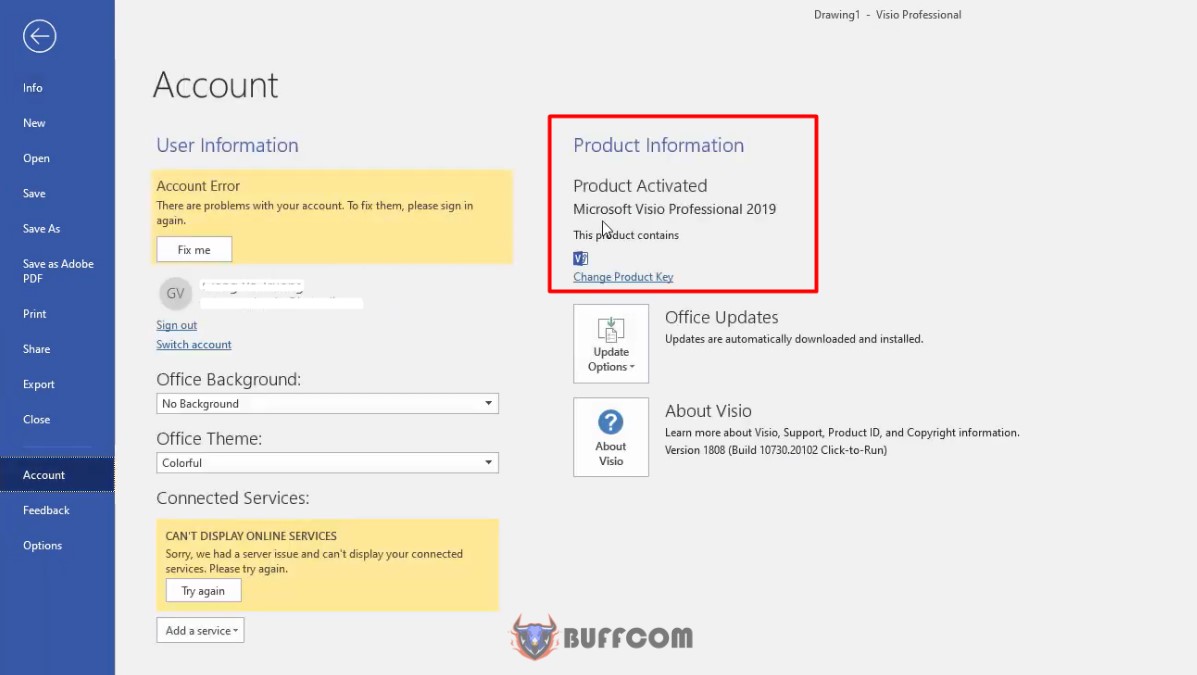 Instructions to buy Microsoft Visio 2019 Professional Key bind with your MS account at Buffcom.Net
Step 1: Please select the number of products to buy, then select ADD TO CART
Step 2: Check the information and select PROCEED TO CHECKOUT
Step 3: Please fill in the information in the Billing details. Then, select PROCEED TO PAYPAL and proceed with the payment (we accept PayPal and Credit cards).
Since the product will be emailed to your order, please make sure that the email you provide is completely correct. Please check your email/spam 30 minutes to 6 hours after placing your order.