About Windows Server 2012 R2 Datacenter
Windows Server 2012 R2, codenamed "Windows Server 8.1", is the seventh version of the Windows Server operating system by Microsoft, as part of the Windows NT family of operating systems. It was unveiled on June 3, 2013 at TechEd North America, and released on October 18 of the same year. It is the successor to the original Windows Server 2012, and is the Windows 8.1 derived server operating system to receive official support from Microsoft. Windows Server 2012 includes 4 editions: Datacenter, Standard, Essential, Foundation.
Windows Server 2012 R2 Datacenter is a flexible, powerful, and easy-to-use server solution. Whether your company is a small business or a large enterprise, Windows Server 2012 Datacenter can help you cloud optimize your business. Windows Server 2012 Datacenter provides licensing rights for unlimited Windows Server virtual machines on a single physical server.
Windows Server 2012 R2 Datacenter enables you to blend your on-premises solutions with the cloud without having to re-engineer infrastructure, systems management, or applications. It offers customers scalable, dynamic, and multi tenant-aware cloud infrastructure that helps users connect across-premises. As a result, IT can respond to business needs with greater agility and efficiency, and the mobile workforce is able to access personalized work environments from virtually anywhere.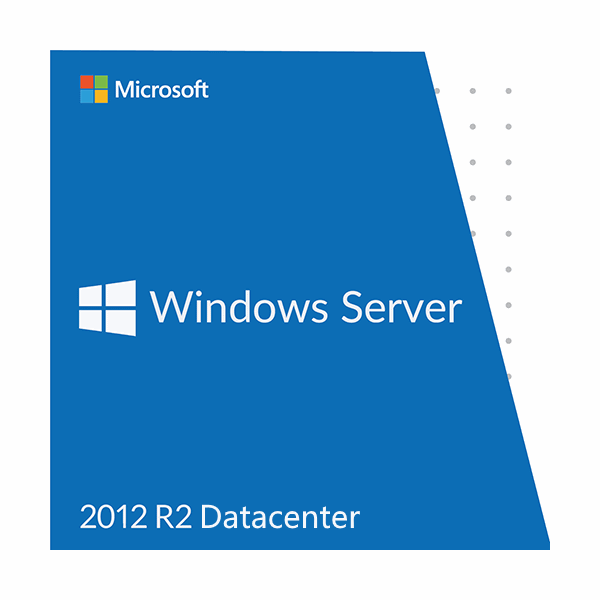 What is the difference between Windows Server 2012 R2 Standard edition and Windows Server 2012 R2 Datacenter edition?
Both Standard and Datacenter editions provide the same set of features; the differentiator is the number of Virtual Operating System Environments (VOSE).
A Standard edition license entitles up to two VOSEs on up to two processors (subject to the VOSE use rights outlined in the Product Terms document for Commercial Licensing or End User License Agreement for other channels).
A Datacenter edition license entitles an unlimited number of VOSEs on up to two processors.
| | | |
| --- | --- | --- |
| Editions | Standard | Datacenter |
| Distribution | Retail, volume licensing, OEM | Volume licensing and OEM |
| Licensing Model | Per CPU pair + CAL/DAL | Per CPU pair + CAL/DAL |
| Processor Chip Limit | 64 | 64 |
| Memory Limit | 4TB | 4TB |
| User Limit | Unlimited | Unlimited |
| File Services limits | Unlimited | Unlimited |
| Network Policy & Access Services limits | Unlimited | Unlimited |
| Remote Desktop Services limits | Unlimited | Unlimited |
| Virtualization rights | 2 VMs | Unlimited |
| DHCP, DNS, Fax server, Printing, IIS Services | Yes | Yes |
| Windows Server Update Services | Yes | Yes |
| Active Directory Services | Yes | Yes |
| Active Directory Certificate Services | Yes | Yes |
| Windows Powershell | Yes | Yes |
| Server Core mode | Yes | Yes |
| Hyper-V | Yes | Yes |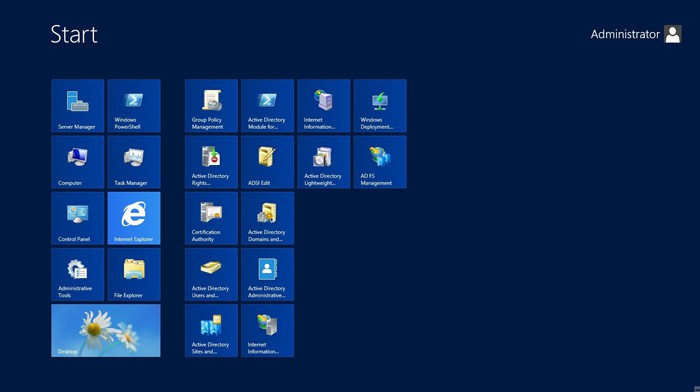 Notable features of  Windows Server 2012 R2 Datacenter
Hyper-DRAW
One of the most prominent features of the Win Server 12 operating system is Hyper-V. This feature provides:
A comprehensive virtualization platform.

Increasing scalability and operational efficiency.

A flexible solution from the data center to the cloud.
As a result, businesses will save costs from virtualization as well as optimize investment in Server hardware.
Virtual Desktop Infrastructure (VDI)
With VDI, users can access IT from any location on popular devices, providing them with a rich Windows experience while keeping their data secure.
Windows Task Manager
This application provides complete information about system performance, running applications, CPU processes and allocations, memory information, network activity and statistics, logged-in users, and other information. System services.
Windows Task Manager can also set priorities for processes, select the CPU core that allows running a specific application, force stop an operation and shutdown, restart, hibernate, log off.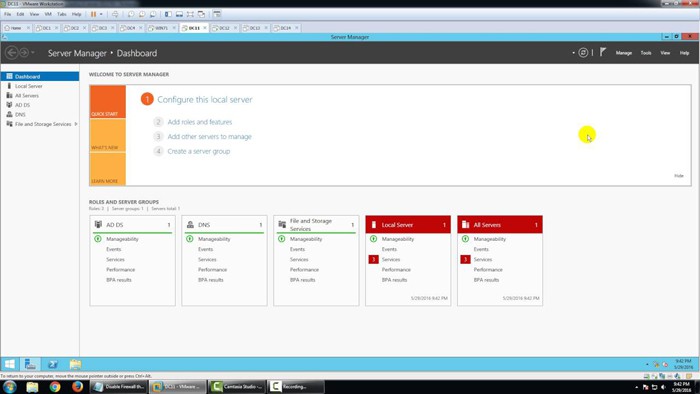 Re-FS
Re-FS is a new file system in Win Server 2012 responsible for supporting larger files and folder sizes, cleaning up drives, improving performance, and supporting advanced virtualization.
SPAM
To both reduce the complexity of the network system and make it easier to connect users with IT resources, Microsoft has included IPAM in Win Server 2012 to allow locating and managing IP address space on the network. And providing administration and tuning servers, managing Dynamic Host Configuration (DHCP) and Domain Name Services (DNS).
This feature also automatically discovers IPs and hosts other IP-related tasks, focusing on management, monitoring, and inventory.
Identification and access
Win Server 2012 makes it easy for admins to protect corporate data sources, building powerful data access management and protection functions.
Storage
Microsoft has added two new concepts, Storage Pools, and Storage Spaces, into the storage feature of Win Server 12.
The repository aggregates physical storage devices into cohesive units, making it easier to add memory capacity when additional storage is plugged in. Users can also mix devices and storage sizes here.
Storage space allows users to create virtual drives that share the same characteristics as physical devices, such as being plugged in, removed, backed up, and managed like traditional physical drives. In addition, it also comes with a secondary function in backup, data recovery (backup).
PowerShell 3.0
More than 2000 PowerShell commands (cmdlets) added in Win Server 2012 allow administrators to manage the Windows Server environment better. The latest update also improves Web access, scheduling, support for disconnected sessions, and other new features.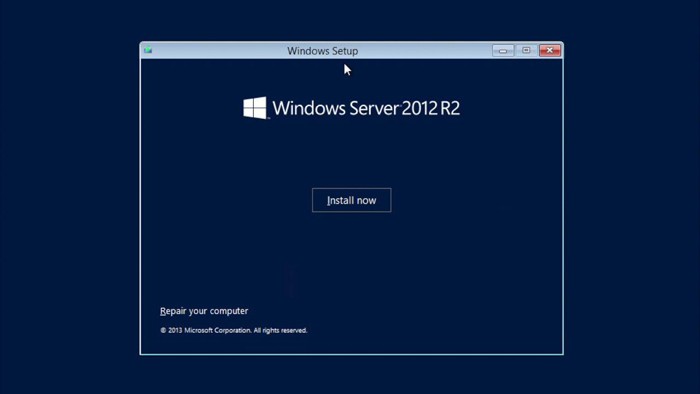 About Windows Server 2012 R2 Datacenter
 Key Global
This is a brand new genuine cd key for Microsoft Windows Server 2012 R2 Datacenter

Purchase for 1 PC

Lifetime license

Key can activate both 64bit

This product requires you to have installed the Windows Server 2012 datacenter System already on your computer in order to activate it.
How to download Windows Server 2012 R2 Datacenter?
Link download Windows Server 2012 R2 Datacenter : https://www.microsoft.com/en-us/evalcenter/evaluate-windows-server-2012-r2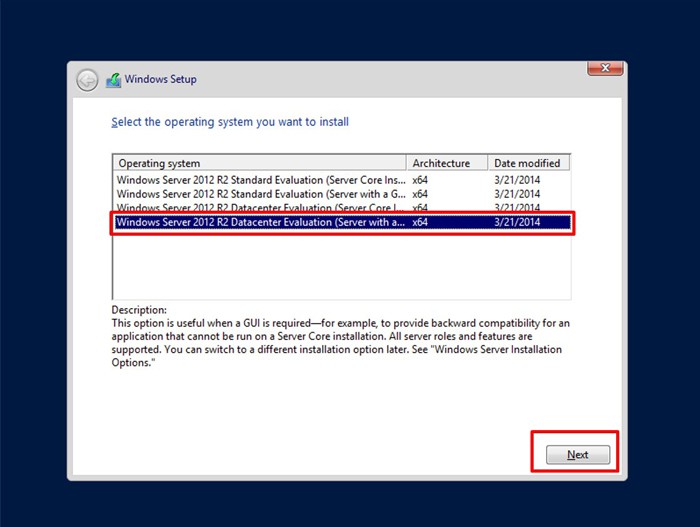 How does the purchase process work?
First, just pay with Pay Now (we accept PayPal and Credit Card). After payment, we will send the key and setup instructions via email to you. You check for mail in your inbox or spam.