About Windows Server 2016 Essentials
Windows Server 2016 is a Microsoft operating system, which became generally available on October 12, 2016. Built primarily for cloud computing users , Windows Server 2016 simplifies the transition of on-premises workloads to the cloud. With its advanced server functionality, you can easily adapt to changing business requirements and build a high-performance, secure, flexible, and affordable production environment.
Windows Server Essentials, offers a flexible, affordable, and easy-to-use server solution for small businesses with up to 25 users and 50 devices. An ideal first server, Windows Server Essentials can also be used as the primary server in a multi-server environment for small businesses.
Windows Server 2016 Essentials is the cloud-ready operating system that supports your current workloads while introducing new technologies that make it easy to transition to cloud computing when you are ready. It is ideal for small businesses.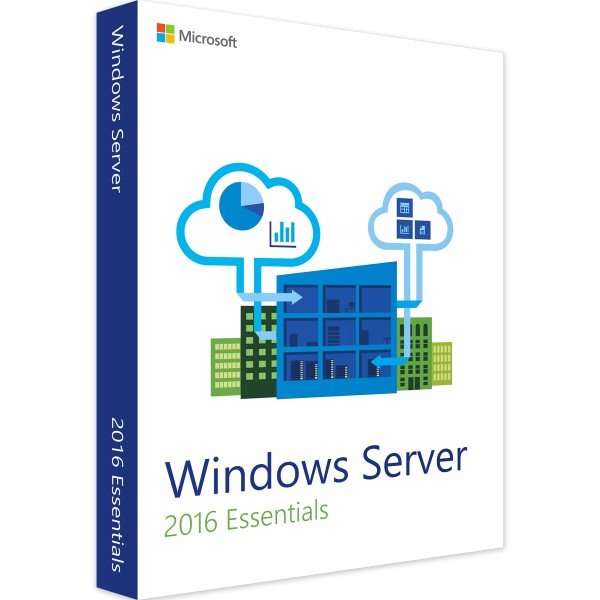 What are the new features in Windows Server 2016?
Apart from the core Windows Server functionality, Windows Server 2016 includes the following new and upgraded features:
Nano Server

Windows Server containers

Active Directory Domain Services

Active Directory Federation Services (ADFS)

Hyper-V containers/Operating System Environments (OSEs)

Windows Defender

Storage Spaces Direct

Storage Replica

PowerShell 5.0

Shielded Virtual Machines

Business advantages of using Microsoft Server 2016 Essentials:
The ease of use feature of Windows Server Essentials can be said to be the most outstanding strength:

Shared folders: sharing files in shared folders is at the core of server technology and ready to go when you install Windows Server Essentials.

Users and groups: if you are going to share folders and files, you need to set permissions. And the way for you to do that is to set up user groups.

Integration with service and application organizations: realizing that the small business target market would not have in-house implementations of Exchange, SharePoint, SQL Server, and Windows Server Update Services, Microsoft has made it easy to integrate hosted versions of users via the control panel. Integration options also include Office 365 and Windows Azure.

Storage space: this super handy feature allows you to manage your storage servers with the most significant amount of space. That's a much larger organized storage space, suitable for Windows Server Essentials.

Media sharing: share photos, videos, and music over the network or the Internet.

Remote access: this utility allows your employees to work with remote access capabilities. This is a feature of Windows Server Essentials; setting up remote access is easier than ever, and you can even manage access for mobile devices.

Backup: Windows Essential Server can be configured to back up both file servers and client files (i.e., Windows 8 computers connected to the network).

Health Reporting: monitor any part of, or process run by, your server. You can set up alerts and reports as well.

BranchCache:

This built-in feature allows you to reduce Internet usage and speed up data access by locally caching data coming from external sources.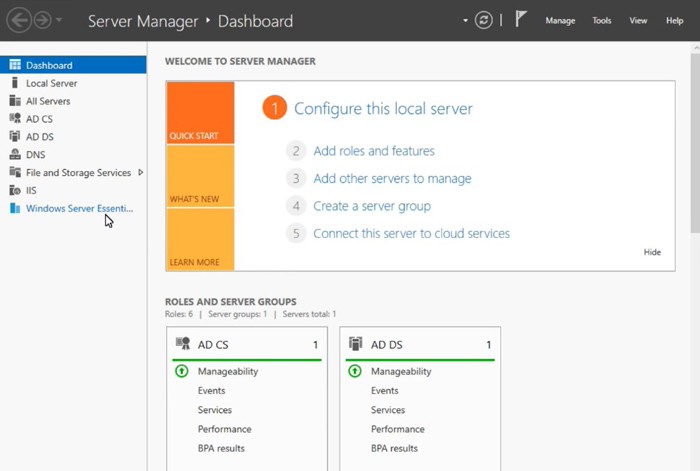 About Windows Server 2016 Essentials Key Global
This is a brand new genuine cd key for Microsoft Windows Server 2016 Essentials

Purchase for 1 PC

Lifetime license

Key can activate both 64bit

This product requires you to have installed the Windows Server 2016 Essentials System already on your computer in order to activate.
Download Windows Server 2016 Essentials
You can download Windows Server 2016 Essentials at Microsoft's official website at the link:
https://www.microsoft.com/en-us/evalcenter/evaluate-windows-server-2016-essentials
How does the purchase process work?
First, just pay with Pay Now. After payment, we will send the key and setup instructions via email to you. You check for mail in your inbox or spam.