About Windows Server 2019 Essentials
Windows Server 2019 was released by Microsoft in October 2018. Windows Server 2019 builds on the solid foundation of its predecessor – Windows Server 2016. The functionality of the 2019 edition presents new opportunities when it comes to the environment. Hybrid cloud arena, storage, security, and governance.
Windows Server 2019 Essentials is a server operating system for small businesses that cater to 20 users or 50 devices, connecting on-promises with services. Azure, enabling hybrid scenarios that maximize existing investments. Increase security and reduce business risk with multiple layers of protection built into the operating system. Grow your data center infrastructure for greater efficiency and scale with Hyper-converged Infrastructure. Enables developers and IT professionals to create cloud-native applications and modernize their traditional applications using containers and micro-services ).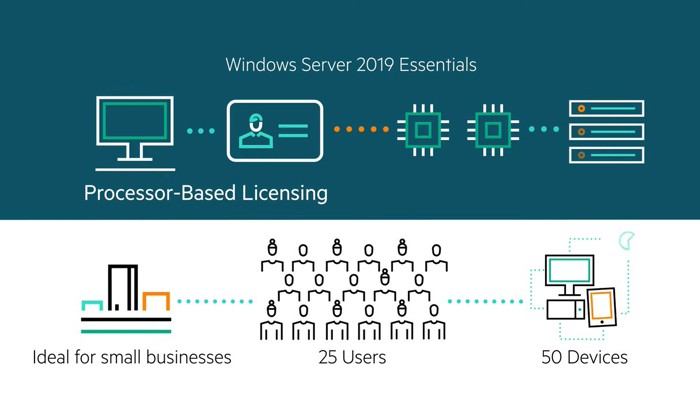 Windows Server 2019 Essentials
For small businesses with up to 25 users and 50 devices

Easily extend your datacenter to the cloud

Help prevent host intrusion with Windows Defender Exploit Guard

Limit administrator privileges with Just-In-Time and Just Enough Administration

No Client Access License required
New features of Windows Server 2019:
Enterprise-class hyper-converged infrastructure features
It took Microsoft 3 years to update the hyper-converged infrastructure platform to release Windows Server 2019. As Microsoft is currently using is a Semi-Annual Channel gradual upgrade schedule that helps incremental upgrades until available…
Then, every few years, they create a master and call it the Long-Term Servicing Channel. This major update will include the previous release and the upgrade. In this latest version, the hyper-converged facility will be offered on a set of components that come with a server license. It is the "backbone" of the server, especially for servers running Hyper-V; it allows to increase or decrease the ability to do work without downtime.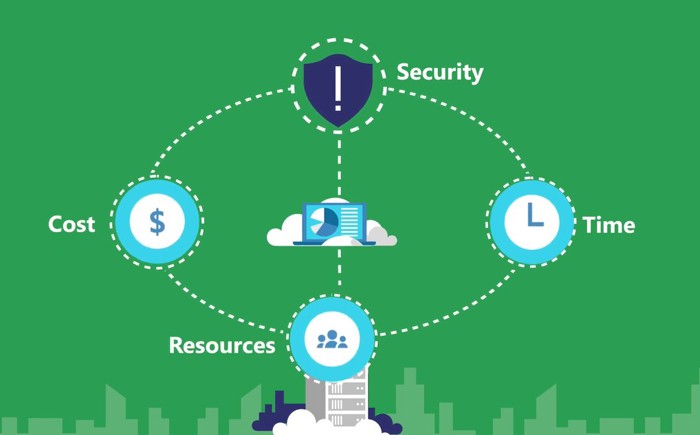 Improved graphical user interface
Many businesses deploying the Semi-Annual Channel version of Windows Server 2016 lack a GUI. There will be many surprises when updating to version 2019. With the release of Windows Server 2019, IT professionals will have a graphical interface for Windows Server.
Server Management Tools
Project Honolulu server management tool was officially released when Windows Server 2019 version reached users. Project Honolulu is a central console that enables the management of interfaceless and interfaced servers in their environment. This makes it easy for administrators to manage their server systems.
Security improvements
In the version of Windows Server 2019, Microsoft continues to update more security functions. Helping organizations to settle smoothly and rationally their security management model. The 2019 version integrates the ATP feature, which helps evaluate common vectors for security breaches. Automatically log in, block, and warn against potentially malicious attacks. In addition, Windows Server 2019 allows professionals to take full advantage of the advantages of secure databases, network transport, and security components, etc. To prevent intrusions into the computer system. 
Containers are more efficient.
Minimize IT operational costs and eliminate cumbersome servers with more efficient, compact containers. In the Windows Server 2019 version, Containers are much more compact than before and reduce VPS costs 50 to 80%. Using higher compute density improves overall application operations without the additional cost of server systems or expanding hardware capacity.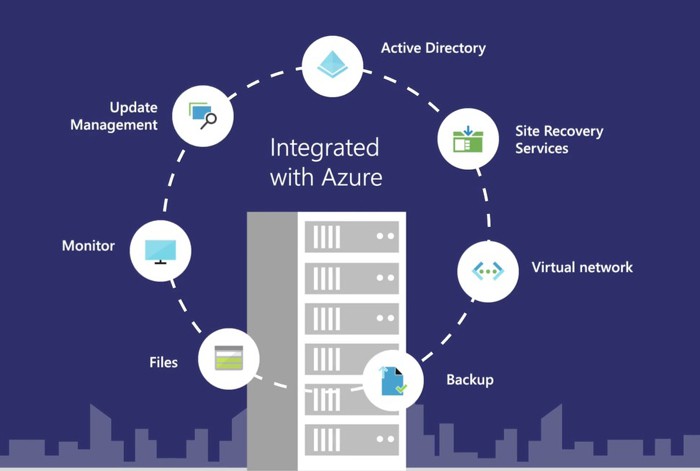 About Windows Server 2019 Essentials Key Global
This is a brand new genuine cd key for Microsoft Windows Server 2019 Essentials

Purchase for 1 PC

Lifetime license

Key can activate both 64bit

This product requires you to have installed the Windows Server 2019 Essentials System already on your computer in order to activate it.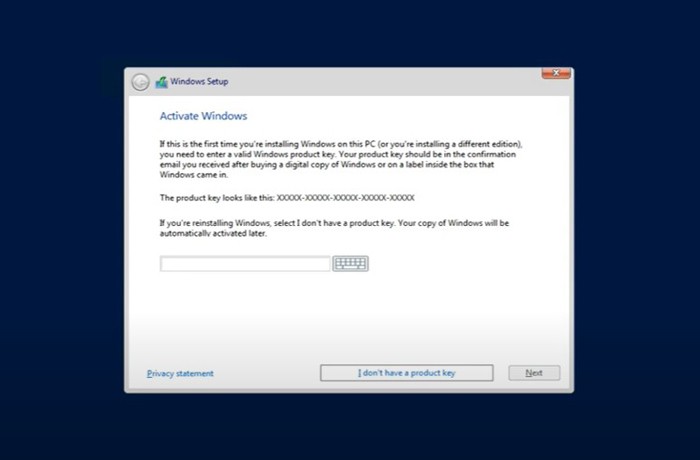 Download Windows Server 2019 Essentials
You download the ISO file downloaded from the Microsoft website at the following link:
https://www.microsoft.com/en-us/evalcenter/evaluate-windows-server-2019-essentials
Windows Server 2019 system requirements:
Processor: 2-bit 64-bit processor
Memory: 4 GB RAM
Disk space: 64 GB HDD
Developer: Windows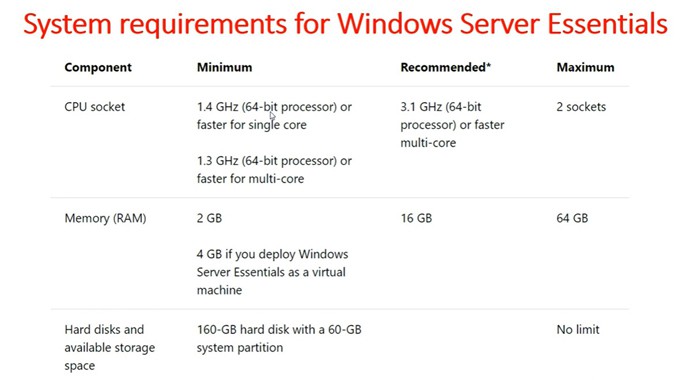 How does the purchase process work?
First, just pay with Pay Now. After payment, we will send the key and setup instructions via email to you. You check for mail in your inbox or spam.