Becoming an Excel expert with these 10 interesting tips (part 2)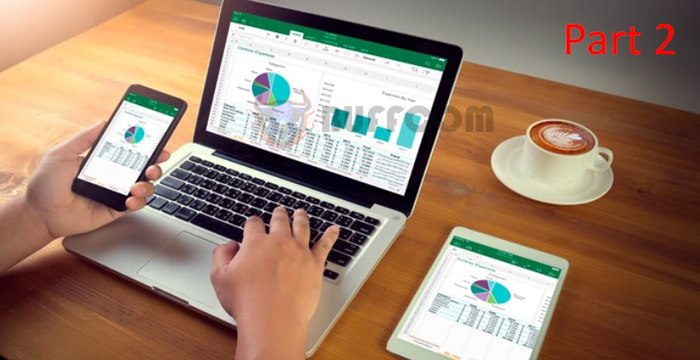 Back when you were in school, you might have thought working with Excel was simple, just learn the formulas and enter the data. But once you start working, you realize that Excel is not just about entering data and doing basic arithmetic, but you need to have some tricks, tips, and special techniques to perform difficult operations and speed up data processing in Excel. That's what really matters. The following 10 Excel tips are expected to help you somewhat speed up your Excel usage to a new level, especially for accounting students. Let's take a look at the remaining 5 extremely useful tips.
6. Quickly combine data content
With a simple operation along with the & character, you can quickly concatenate the content of columns together. To do this, you can follow these steps:
7. Quickly calculate the sum of column or row values
With the Alt + key combination, you can quickly calculate the sum of all values in the same column or row.
8. Display the date, time, and current time
It's simple, with the Ctrl + ; key combination to display the date and month, and Ctrl + Shift + ; to display the time, you can now display the date and time. It's too easy, isn't it?
9. Hide rows and columns
To quickly hide a row, just press Ctrl + 9, and to quickly hide a column, just press Ctrl + 0.
10. Display formulas
To display all the formulas used in an Excel file, simply click on any blank cell in the file and press Ctrl + ~, and all the formulas will be displayed immediately.
Hopefully, with these 10 tips, you will be able to handle your work more efficiently with Excel.