How To Adjust Page Format With Page Setup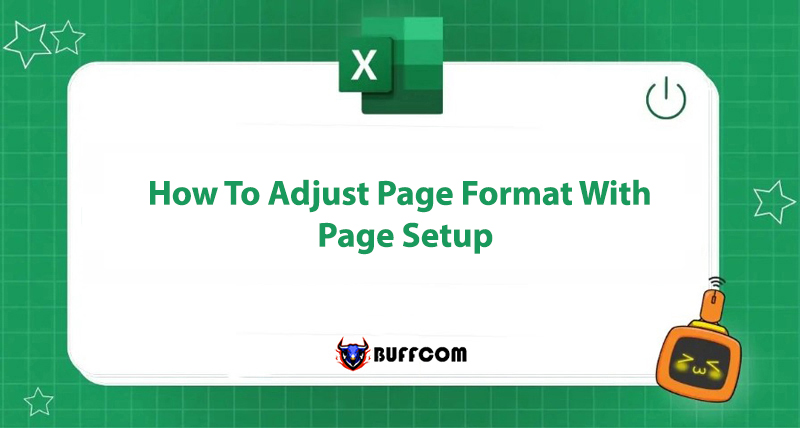 Page Setup is an important function in Excel, often appearing in office computer proficiency exams. Page formatting includes functions such as changing page size, orientation, margins, and the position of headers and footers. This article will guide you on how to perform these operations.
Why is Page Setup Formatting Important?
Page Setup formatting will create a standard and aligned print page. Therefore, when you print out the data, it will be aligned to the specified paper size, resulting in aesthetically pleasing prints.
How to Format Page with Page Setup
Change Paper Size and Orientation
Paper size and orientation are the first factors you need to determine before making any operations on the worksheet. It ensures that the printout will not be misaligned in reality. If the paper size and orientation are not set from the beginning, it will affect the data on the worksheet when you change the paper size and orientation in between.
To change the paper size and orientation:
Go to Page Layout => Select Orientation => Choose Portrait (vertical) or Landscape (horizontal) to change the paper orientation.


Go to Page Layout => Select Size => Choose the paper size, which is default to Letter (A4 paper size). You can change the paper size as desired.
Change Margins and the Position of Header and Footer
In the Page Layout dialog box, switch to the Margins section to align margins and the page header.
Select the Margins dialog box: Select Custom Margins to display the Page Setup. Here, you can align the margins as desired by entering values for the following: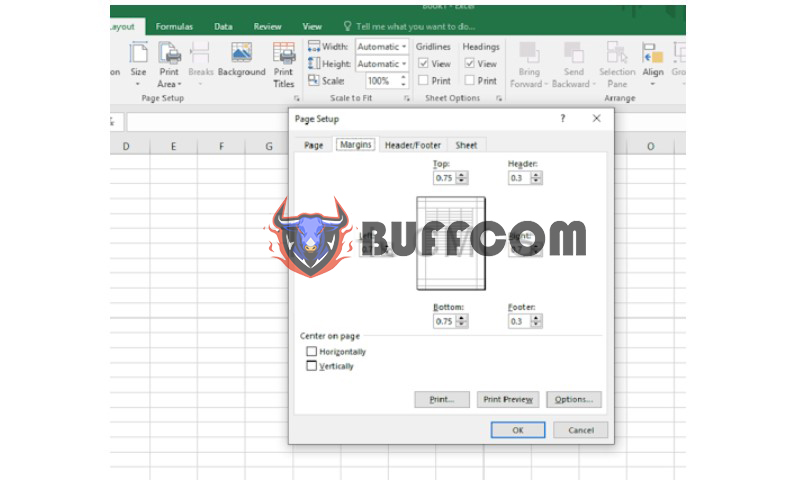 Top/Bottom/Left/Right: Set the top/bottom/left/right margins of the print page.
Header/Footer: Set the position for the page header/footer.
Horizontally: Align the content to the center horizontally.
Vertically: Align the content to the center vertically.
Still in the Page Layout dialog box, select the Header/Footer section to customize the headers (select Header Custom/Footer Custom).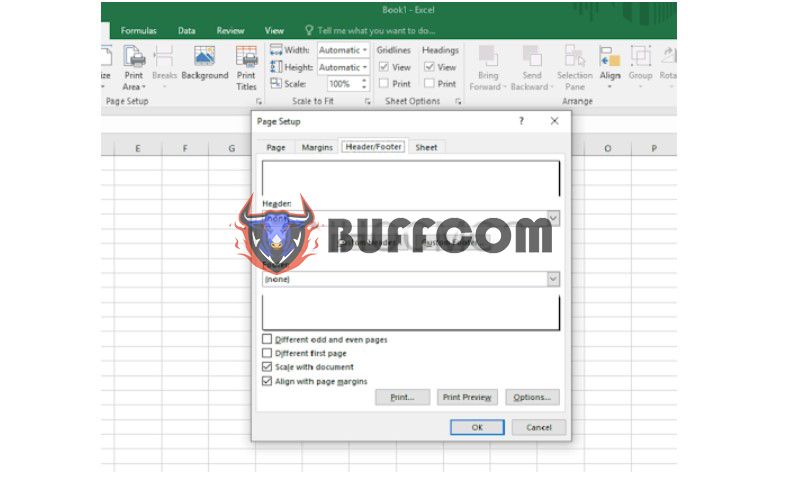 This includes:
Left section: Left-aligned header.
Center section: Center-aligned header.
Right section: Right-aligned header.
Therefore, this article has guided you on how to perform Page Setup formatting operations. It's not too difficult, right? These operations only take 5-10 minutes to perform but will result in beautiful prints. We hope this article is useful to you.
If you need genuine office software contact Buffcom.net for support!