How to Change Date Format in Excel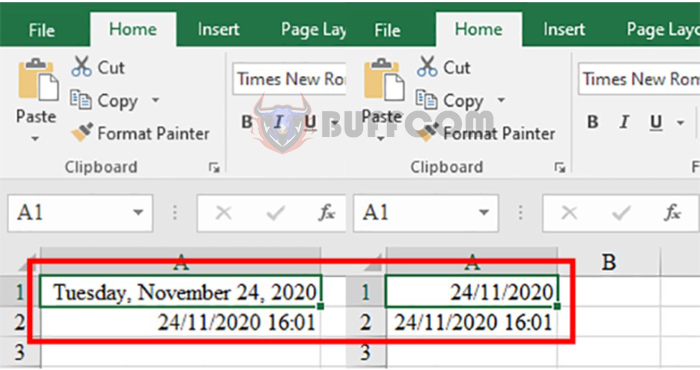 How to Change Date Format in Excel: When entering date content in Excel, you may encounter some errors and the date may not be displayed correctly, or it may be displayed correctly but in various formats. What you need to do is to standardize all data, including date data, so that the worksheet looks professional. In addition, formatting dates in Excel can help users save time when manually entering content and make content processing easier. This article will guide you on how to format dates in Excel. Please read on.
Step 1: Open the Format Cells Dialog Box
To see what date format your Excel is using, you can use the TODAY or NOW function. The TODAY function will display the date of today. The NOW function will display the date, month, and time at the current time.
In the example below, the date format is day/month/year and the time format is hour/minute.
To change the format, follow the instructions below. In Step 1, we will perform the operations to open the Format Cells dialog box.
First, select the cell that contains the date you want to change the format for. Then, on the toolbar, click the arrow icon at the Number group under the Home tab. The Format Cells dialog box will appear.
Step 2: Change the Date Format
After the Format Cells dialog box appears, at the Category item on the Number ribbon, select Custom. Here you can choose the list of date formats in the Type section. When selecting a format in the Type section, the Sample item will show you the preview result. After selecting the desired format, click OK to complete.
The result will be displayed in the cell with the selected date format.
In addition to the above method, you can also change the date format in the Date item in the Category section.
This Date item gathers a wider range of date formats for you to choose from. Similarly, you select the format you prefer and click OK to change it.
The above is the guide on how to change date format in Excel. Although it is simple, not everyone knows how to do it. Please refer to and apply it to enrich your documents. Wish you success.