How to Disable Windows Automatic Offline Map Updates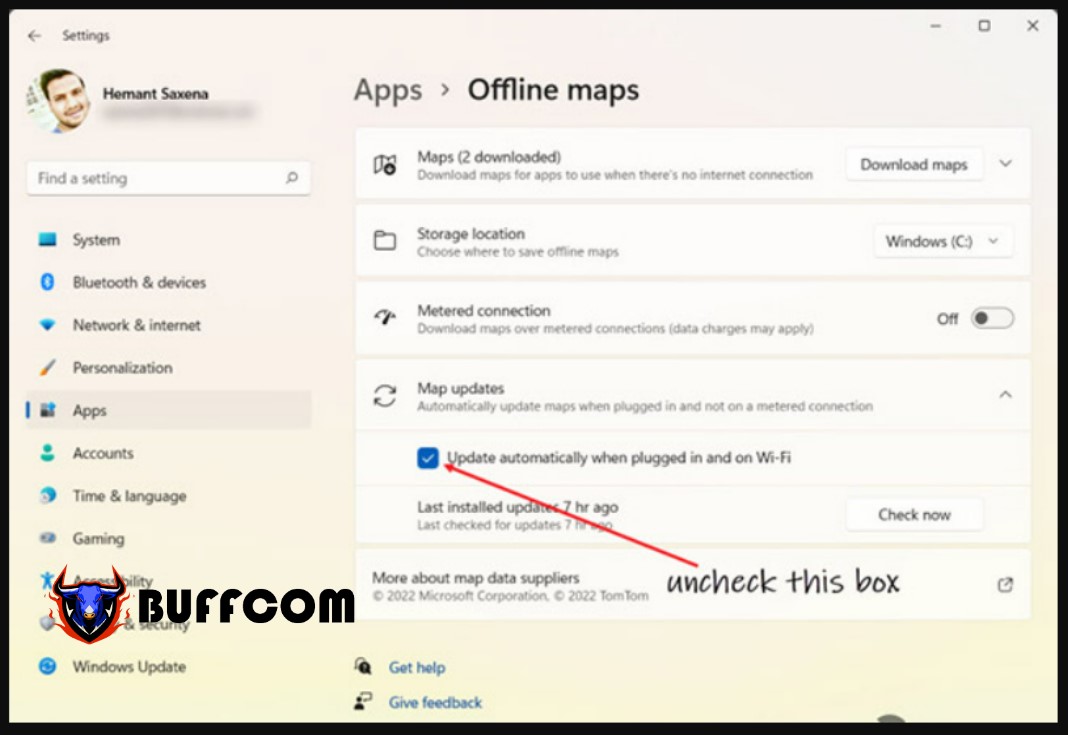 Whenever your PC is connected to the internet, Windows will automatically update the offline maps you have downloaded. While this is a default feature, you can disable it to prevent the consumption of storage space on your computer.
How to Disable Windows Automatic Offline Map Updates
Disabling Automatic Offline Map Updates on Windows
The integrated map app in Windows is provided by Microsoft Bing Maps, which is used for quickly referencing directions to a specific location. Bing Maps allows you to save your favorite locations such as your home or office and create a collection of locations you want to remember to use offline when you don't have an internet connection. However, if you don't find the automatic map update feature useful, you can easily turn it off with a few simple steps. Here's how:
Step 1:
Click on the Windows button on the Taskbar to view frequently used apps. Select Settings (gear icon). Alternatively, you can click on the search button, type Settings, and click on the corresponding result.
Step 2:
When the Settings window opens, scroll down to the Apps section in the left-hand pane and select it.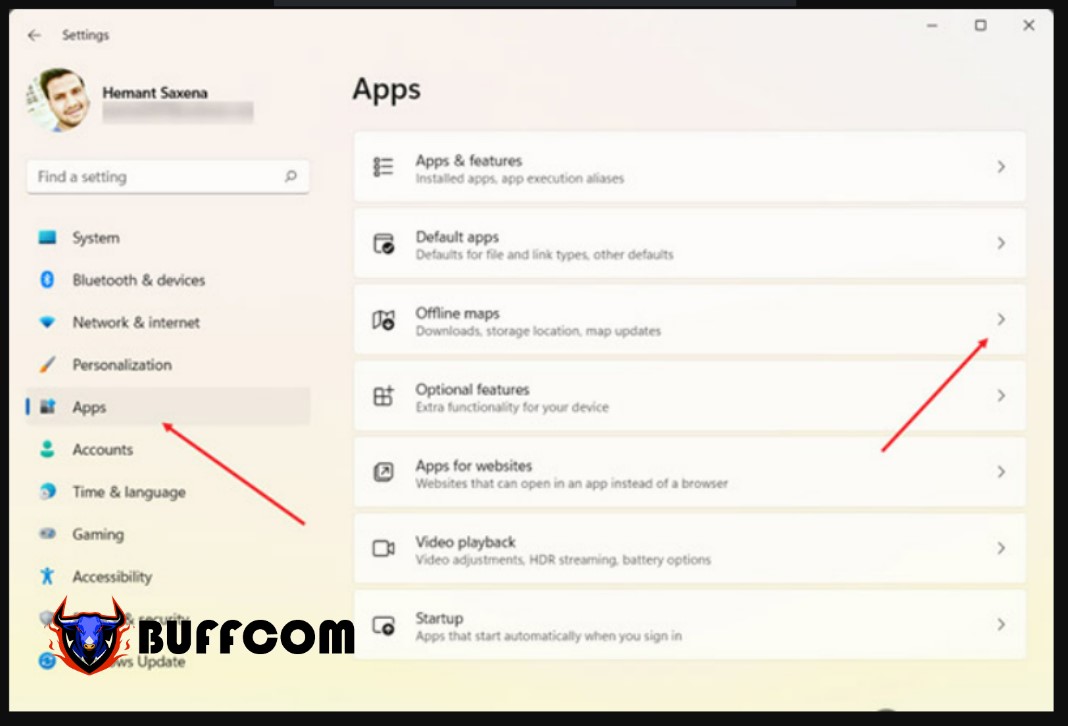 Step 3:
Look to the right and expand the Offline Maps section. This is where you can find options related to managing downloads, storage location, and map updates.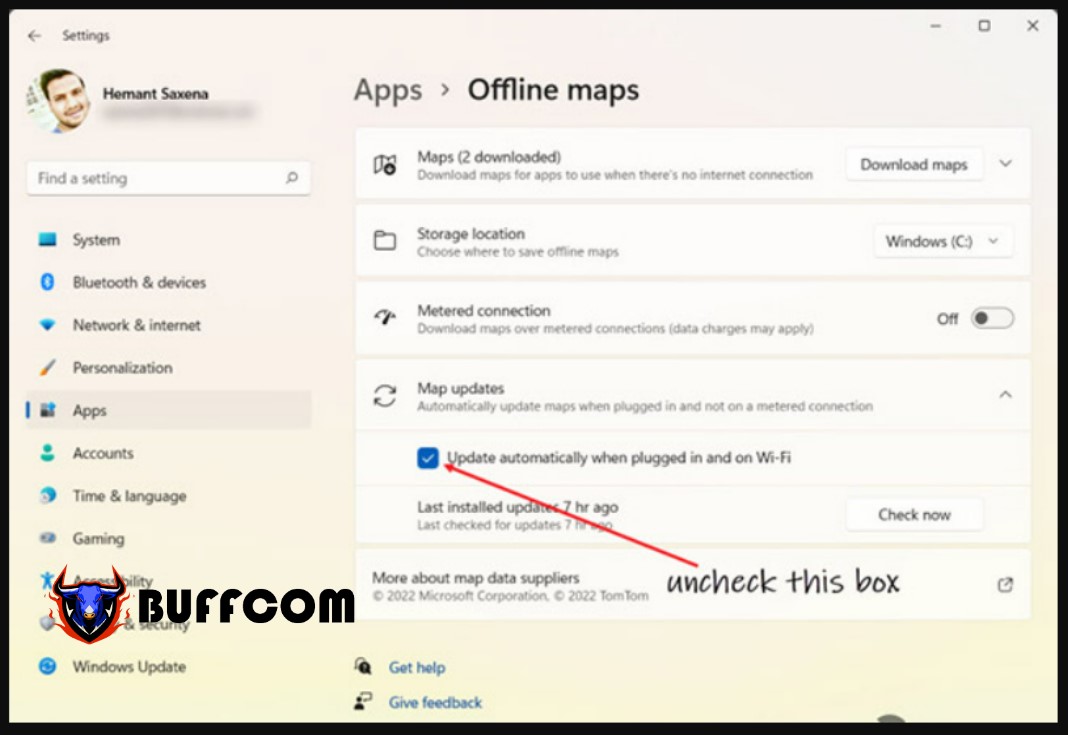 Step 4:
Click the dropdown button next to Map updates.
Uncheck the option to Update automatically when plugged in and on Wi-Fi.
Close the Settings window, and everything is done. Restart your browser to allow the changes to take effect. Windows will no longer automatically update offline maps. Good luck! And if you need to buy licenses for Microsoft Office, Windows, antivirus software, etc., please contact Buffcom.net for high-quality products at a discounted price!