How to use Tab in Word Tables in the most simple and effective way?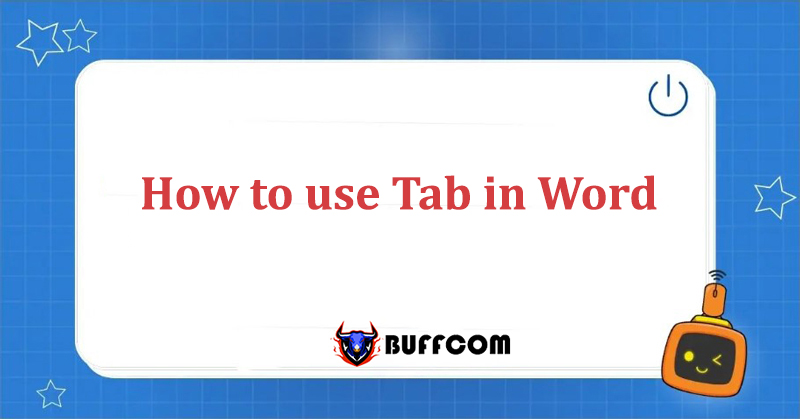 When asked how to use Tab in Word tables, you probably don't know what it is. Although not clearly understood, Tab provides many utilities for you in the community. So, how to use Tab in tables? Let's see the instructions from Buffcom.net in the article below!
What is Tab? Why use Tab in Word tables in general and Word tables in particular?
Tab is the feature that word processors use to present templates such as reports, contracts, forms, etc. Using Tab will make your text more scientific and logical.
Users can apply Tab to align text, create dotted lines, etc. in just a few seconds in Word. However, when that content is in a table, not everyone knows how to use Tab in a table to align and create dotted lines.
How to Set Tab in a Cell of a Table in Word
In general, using Tab in Word tables will have the same principle as using Tab in normal Word text.
Suppose we format the text as follows:
To complete as shown in the image, we perform the following steps:
Step 1: First, we need to compose the text (raw). (If you want to format existing text, skip this step).
Step 2: Click on the Tab Selector on the left corner and click continuously to select the type of Tab you need. Then, set the Tab on the ruler, equivalent to the length of the dotted line you want to create.

Step 3: Double-click on the Tab position on the ruler to open the Tab format dialog box. You can also open it from the Paragraph ribbon extension > click Tabs…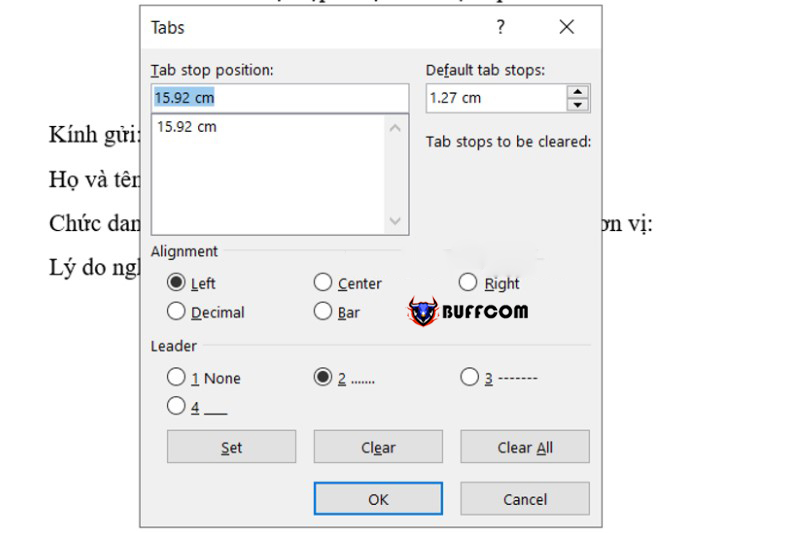 Step 4: After setting up the Tab, to create the dotted line in the table, press the Ctrl + Tab key combination. Finally, you will get the result as follows:

Do the same for the remaining lines to complete setting up Tab in the table.
How to Delete Tab in a Table
You just need to hold down the left mouse button on the Tab position on the ruler, drag it out of the ruler to remove the Tab.

Using Tab in tables will help you work faster and more efficiently. Hopefully, this article will help you in your work.
Conclusion on Using Tab in Tables
If you are still confused and want to learn more about knowledge, here we will share more about Word, Excel, PowerPoint that are very useful and easy to understand. If you need Office licensed software, contact Buffcom.net for more support…