Mastering Date Formatting in Excel: A Comprehensive Guide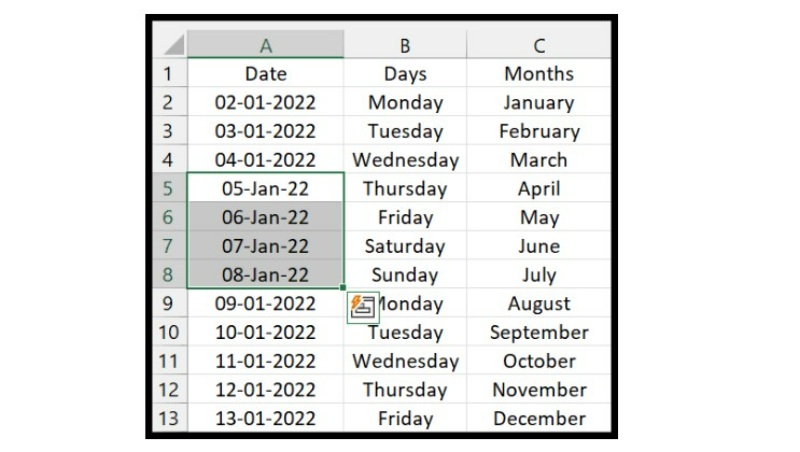 Excel provides the flexibility to modify date formats to suit specific needs or desired presentation for users. In this guide, we will explore the process of changing date formats. This skill is crucial in analyzing sales, profits, and events in Excel.
Steps to Change Date Format in Excel
To quickly modify the date format in Excel, follow these steps:
Select the cell or range of cells containing the date that you want to format.
Navigate to the "Number" group in the "Home" tab.
Click on the Custom drop-down box within the "Number" group.
Choose either the "Long Date" or "Short Date" option. The Long Date format appears as (02 January 2000), while the Short Date format looks like (02-01-22).
If the desired format is not available, click on "More Number Formats" at the bottom of the drop-down box.
The "Format Cells" window opens, displaying date format categories, locations, languages, and samples. Select the specific format and view its sample to preview its appearance on the worksheet.
Once you've chosen the desired format, click "OK" to apply the new format.
Create Your own Custom Date Format
If the default date formats in Excel do not meet your specific needs, you can create a custom format using certain codes. Follow these steps to create a custom date format:
Select the range of cells containing the dates that you want to format.
Press (Ctrl+1) to open the "Format Cells" dialog box.
Click on the "Custom" option located at the bottom of the category list.
The Type text box displays a specific code that you can recreate or edit to create your own format.
After editing the code, click "OK". The selected cells will now display the new custom format you specified.
To assist in creating custom date formats, refer to the following table.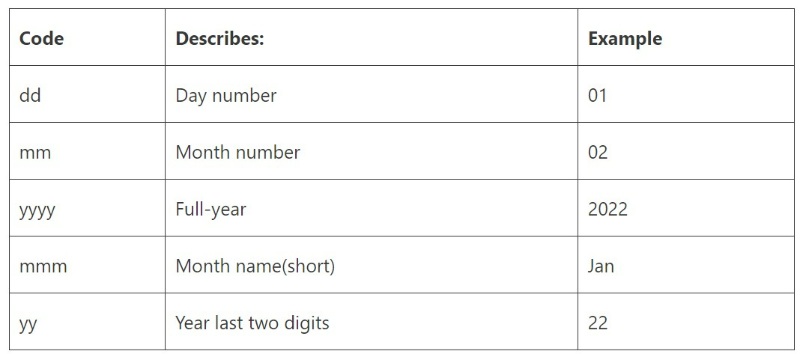 In conclusion, modifying date formats in Excel is a simple yet powerful way to analyze data and present it to users. With the ability to create custom formats, users can tailor the date displays to their specific needs. By following the steps outlined in this guide, you can easily change date formats in Excel and create custom formats to present data in a more meaningful way. This skill is an essential tool for anyone working with dates in Excel, and mastering it can greatly enhance your data analysis capabilities.