Tip to Delete All Images in Word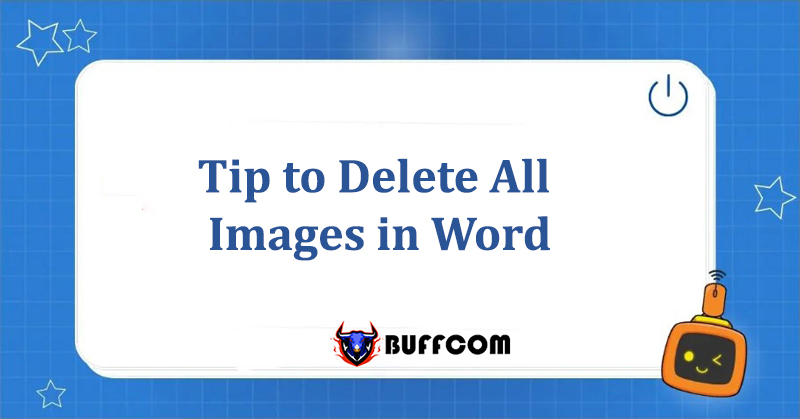 During the process of editing a Word document, you may want to delete all images in Word to replace them with new ones. However, manually deleting each image can be time-consuming, especially with long Word files containing dozens or hundreds of images. So, how can you solve this problem quickly? In this article, Buffcom.net will guide you on how to delete a batch of images in Word very simply. Let's follow!
Using Find and Replace to Delete All Images in Word
Step 1: On the Home tab in Word's toolbar, click Editing. Then, click Replace, or press the Ctrl + H combination to open the Find and Replace dialog box.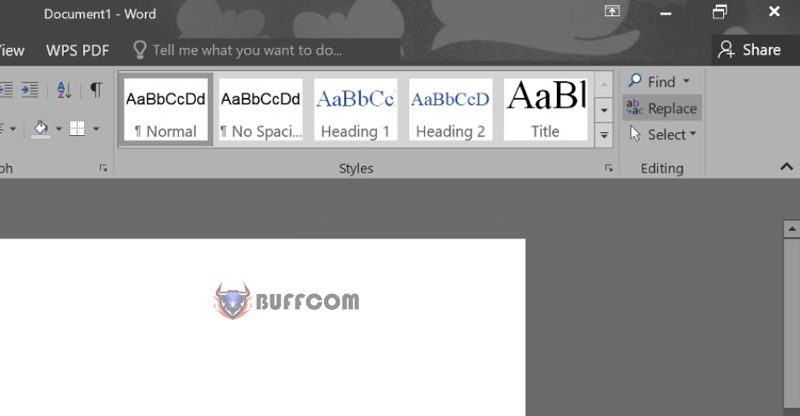 Step 2: The Find and Replace dialog box appears. Here, click More to expand the interface.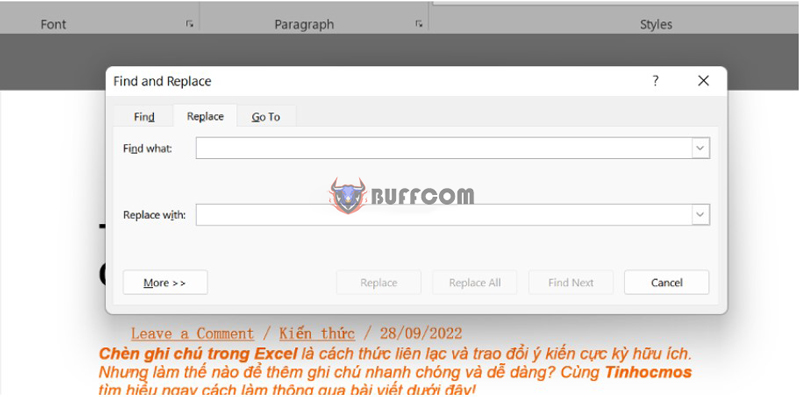 Then, click Special and select Graphic to choose images.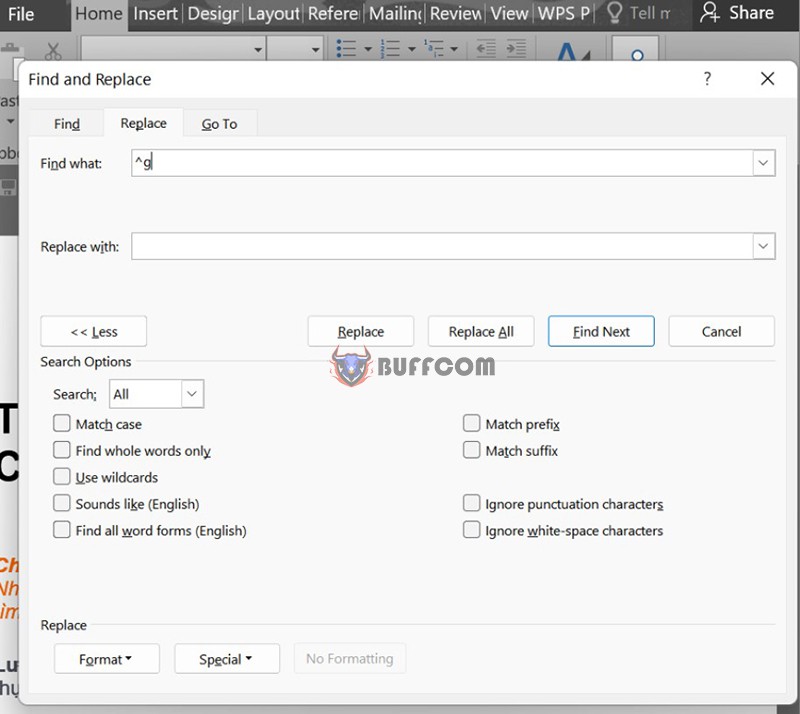 Step 3: The Find What section displays the icon representing the Graphic content, which is the image inserted in Word. Leave the Replace with section blank, then click Replace All to delete images in batches.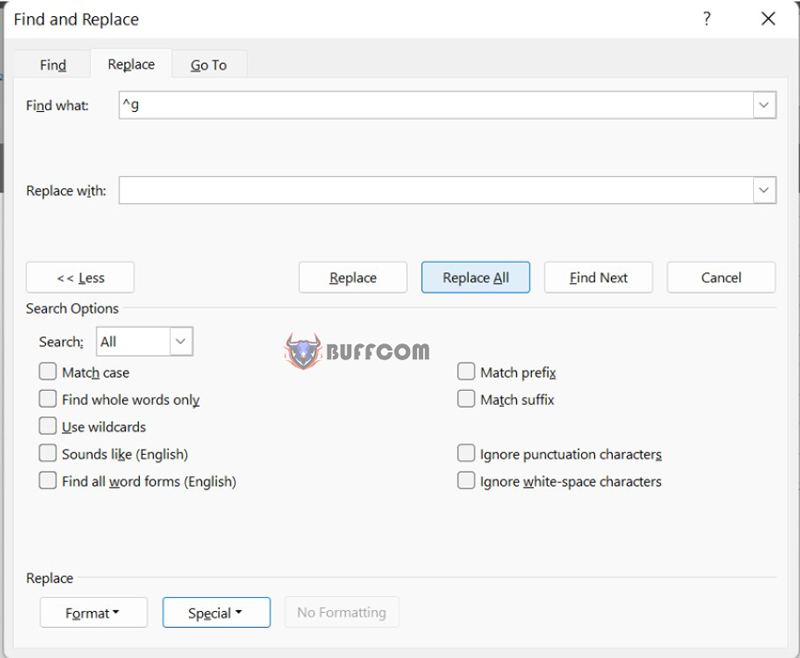 Step 4: When the software displays a message like the one below, you have completed the task of deleting all images in the Word file. Finally, delete any extra spaces to make the document more professional and aesthetically pleasing.
Using VBA Function to Delete All Images in Word
Step 1: Press the Alt + F11 shortcut key to open the Microsoft Visual Basic for Applications dialog box. In the new interface, click Insert and select Module.
Step 2: Enter the code snippet below into the Normal – NewMacros (Code) dialog box.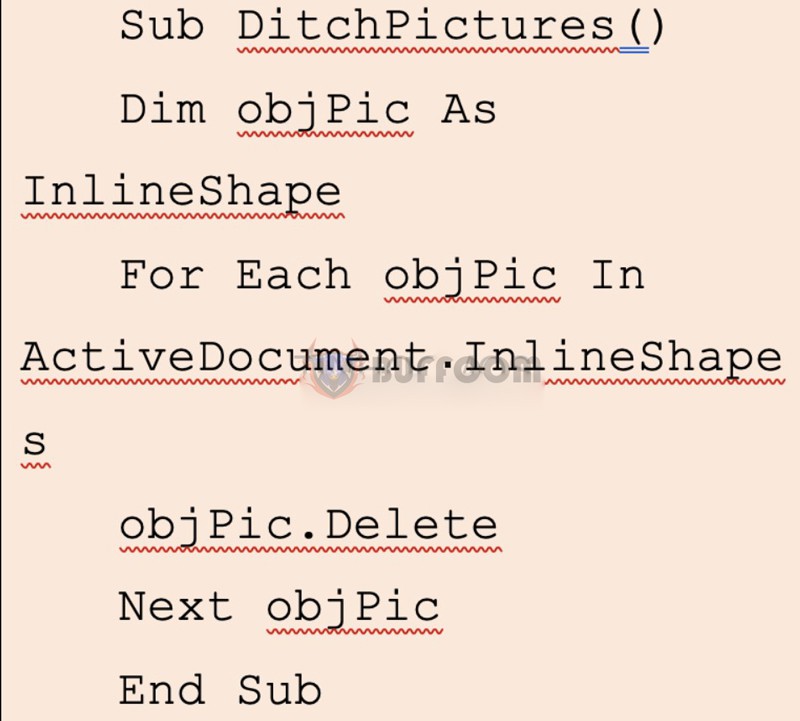 Step 3: Press F5 to open the Marcos dialog box. Then, click Run to run this code snippet in Word.
So, the images in Word have been deleted in batches with just a few steps, which is very easy to do, right?
Final Words on Deleting All Images in Word
So, Buffcom.net has introduced two simple ways to delete batches of images in Word, including:
Using the Find and Replace function.
Using the VBA function.
Hopefully, these tips will support your work with Word documents.
In addition, if you want to learn more about many other knowledge, please follow Buffcom.net. Buffcom.net also provides other office software products, so please contact us if you have any needs.