9 Magical Shortcuts in Excel Every Accountant Should Know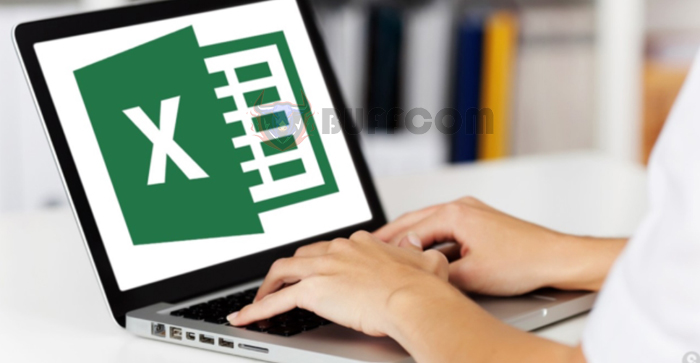 9 Magical Shortcuts in Excel Every Accountant Should Know: Accounting work can be quite extensive and busy, leaving accountants with a pile of tasks to handle each day, sometimes making it difficult to complete all the work on time. Therefore, accountants need to be quick and adept at organizing and processing tasks efficiently. Working with accounting software like Excel requires precision and carefulness to avoid errors. However, knowing some magical shortcuts in Excel can make your work much easier. Let's explore some accounting tricks you can use.
Quick Formula Copy
Copying formulas might seem simple, but in reality, especially with long and complex formulas, a careless copy could lead to mistakes. To quickly copy formulas, you can use the following magical shortcut in Excel: Hover the mouse over the cell containing the formula you want to copy, and when the plus sign (+) appears, double-click the left mouse button. The formula will instantly copy down to the cells below (instead of dragging the mouse when the plus sign appears).
Fast Currency and Percentage Formatting
Incorrectly converting currency or percentages can mess up the entire data system. So, accountants must be careful when dealing with such values. To quickly format currency and percentages, follow these simple Excel shortcuts:

Ctrl + Shift + 1: Decimal number format
Ctrl + Shift + 2: Time format
Ctrl + Shift + 3: Date format
Ctrl + Shift + 4: Currency format
Ctrl + Shift + 5: Percentage format
Swift Navigation Between Sheets
In an Excel workbook with multiple sheets, it's common to divide data into different sheets for convenience. However, this might not be the fastest way to work. You can use secret Excel shortcuts to navigate more quickly:
Ctrl + Page Down: Move to the sheet on the right
Ctrl + Page Up: Move to the sheet on the left (hold Ctrl and press Page Down/Page Up to navigate to different sheets)
Rapid Movement Within the Spreadsheet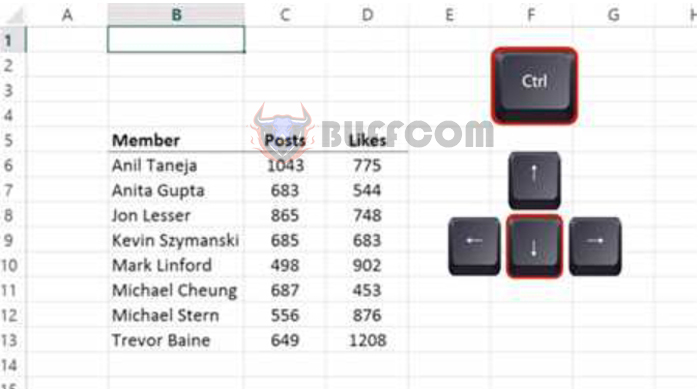 To move swiftly within a spreadsheet, you can use the Ctrl + Arrow keys (hold Ctrl and press the arrow keys) to quickly jump to the top, bottom, left, or right of the spreadsheet.
Quick Data Selection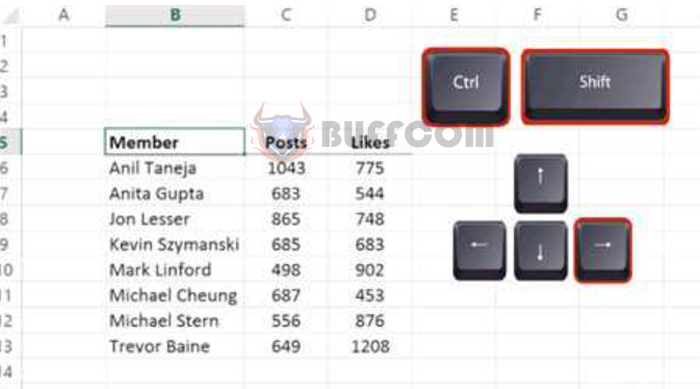 Press Ctrl + Shift + Arrow keys (hold Ctrl and Shift, then press the arrow keys) to select data quickly without using the mouse.
Speedy Absolute Value Insertion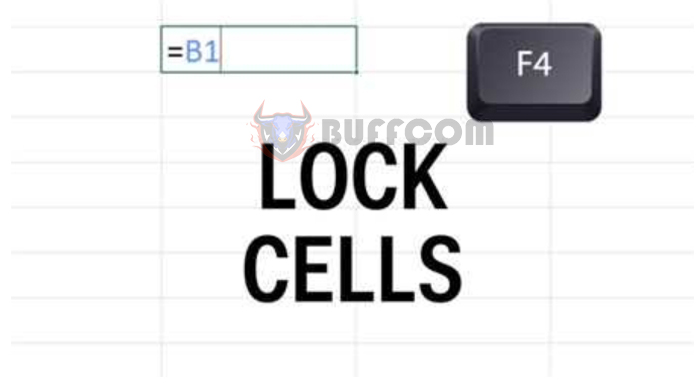 Inserting absolute values into formulas conventionally can be complex, requiring you to add $ signs for rows and columns by pressing Shift + $. However, you can use Excel shortcuts to insert absolute values for rows and columns more simply: Press the F4 key (press F4 once to make both row and column absolute, press it again for row absolute only, and so on).
Swift Sum Calculation for Columns/Rows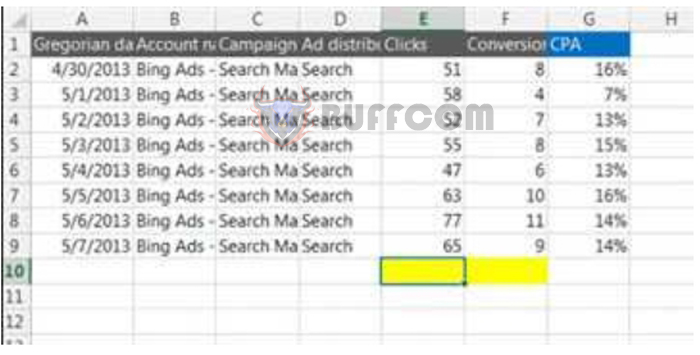 Summing values may seem simple, but manually typing formulas for each row or column and then recalculating can be time-consuming. To quickly perform addition, accurately and efficiently, use the following Excel shortcut: Position the cursor at the end of the column or row you want to sum, and then press Alt and += together. Excel will instantly display the sum for the desired column or row.
Quick Date and Time Insertion into a Spreadsheet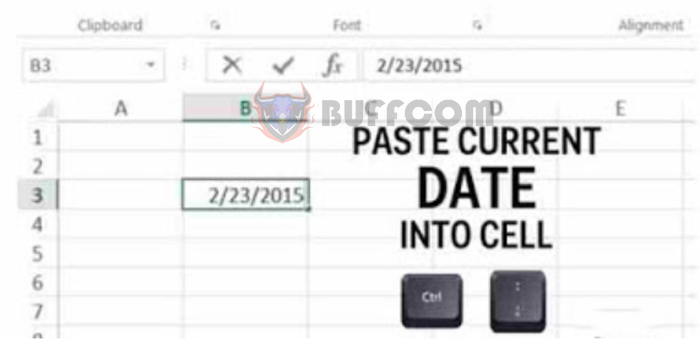 To quickly insert the current date or time into a spreadsheet, use these magical shortcuts in Excel:
Ctrl + ; (Ctrl and the semicolon key): Insert the current date
Ctrl + Shift + ; (Ctrl, Shift, and the semicolon key): Insert the current time
Hiding and Showing Formulas
Sometimes, you might want to display formulas in an Excel spreadsheet, either for instructional purposes, better visibility, or printing. You can achieve this with an Excel shortcut: Press Ctrl and ~ (Ctrl and the tilde key), and the formulas will be displayed. To return to the original view (without displaying formulas), press the same shortcut again.
These are 9 magical shortcuts in Excel that are incredibly useful for accountants, making their work faster, more accurate, and more effective. Being a skilled accountant requires not only expertise but also proficiency in office skills. Wishing you more and more success in your work!