Changing The Theme Of A Worksheet In Excel
Changing the theme of a worksheet in Excel is an important feature, although it is often overlooked. This is because in regular office computer usage, this feature is not often utilized. Theme formatting is usually used in companies that require brand recognition. Today's article will guide you on how to change the theme of a worksheet.
What Information is Included in Changing the Theme of a Worksheet in Excel?
Changing the theme of a worksheet includes:
Theme Colors: The color scheme of the worksheet.
Theme Fonts: The font style of the worksheet.
Theme Effects: Effects for images in the worksheet.
When changing the theme of a worksheet, all sheets in the worksheet are formatted in the chosen style. This helps to make the worksheet look more professional and easier to read when printed.
How to Change the Theme of an Excel Worksheet
Change the Theme
In the Excel Ribbon, select Page Layout. Then, click on the Theme button in the Page Layout box. Finally, choose a theme you want or one that matches your brand identity.
Change the Properties of the Theme
After selecting the theme, you can format the information about color, font, and image effects.
Change the Theme Color
Select Colors in the Themes box and you will see the colors available for the theme. The color scheme will have 10 combined colors, 2 black and white, and 8 additional colors. These include: Background 2, Text 2, and 6 combined colors for highlighting.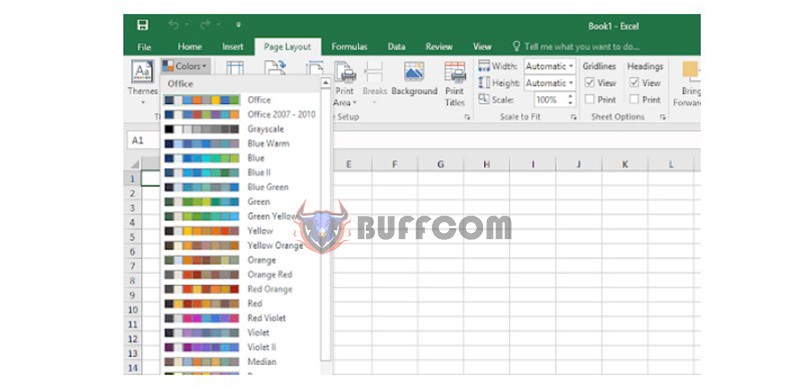 Change the Theme Font
Theme Fonts in Excel include 2 font combinations: one for headings and one for regular text.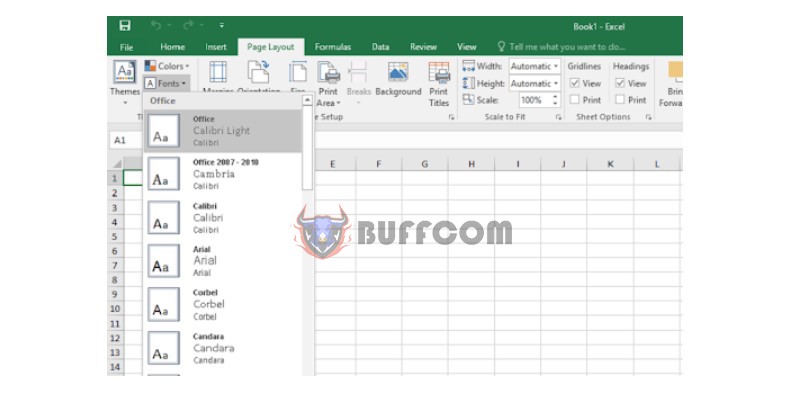 Change the Theme Image Effects
Theme Effects format the effects for the images that appear in the worksheet. You can choose according to your preference or brand identity.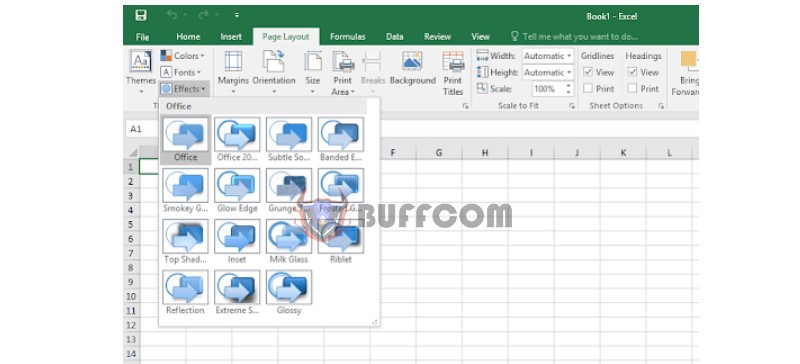 Changing the properties of the theme for all Excel documents will create a professional brand identity that impresses partners and customers.
Finally, after having a desired theme, you can select Save Current Themes to save it and use it again later.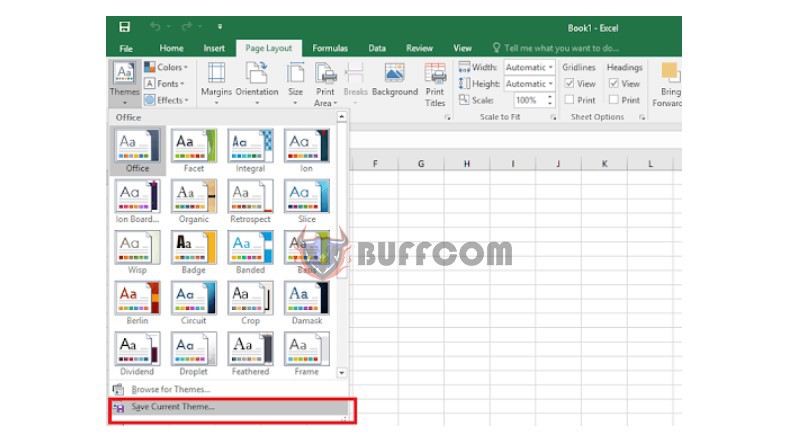 This article has guided you on how to change the theme of a worksheet in Excel. It's not difficult, right? Hope it helps you create more professional worksheets.
If you want to use many Excel skills, you need to buy the latest version of Office. Contact Buffcom.net for support.