Find Beautiful Free PowerPoint Icons to Make Your Slides More Dynamic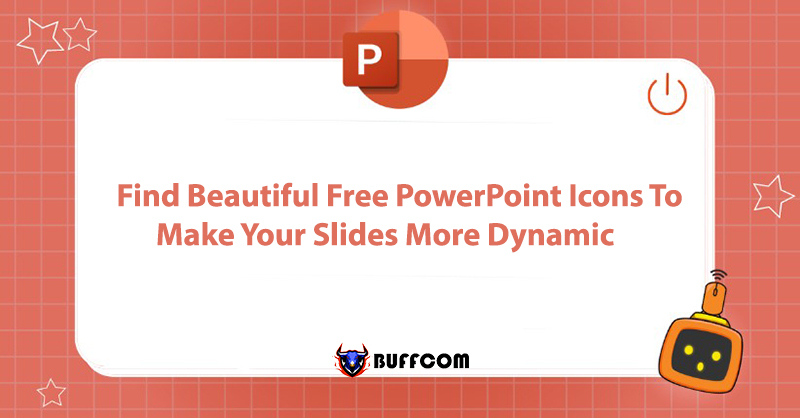 To make your PowerPoint presentation stand out and captivate your audience, you should not only rely on illustrative images or messages on the slides but also utilize PowerPoint icons for design purposes. If you want to create a presentation but don't know how to design it or if you're looking for high-quality and visually appealing icons, today Buffcom.net will guide you on how to find beautiful icons for PowerPoint slides!
Steps to Find Icons for PowerPoint Slides
Step 1: Visit the Storyset website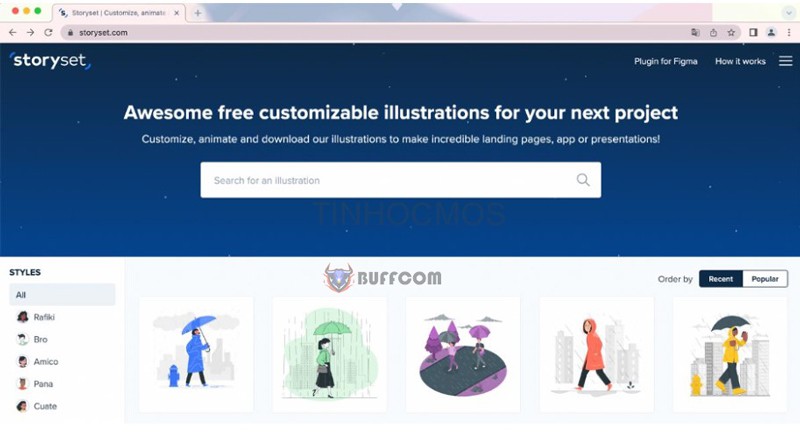 To find beautiful illustrative images, visit the website Storyset.com.
Step 2: Enter a topic for the illustrative images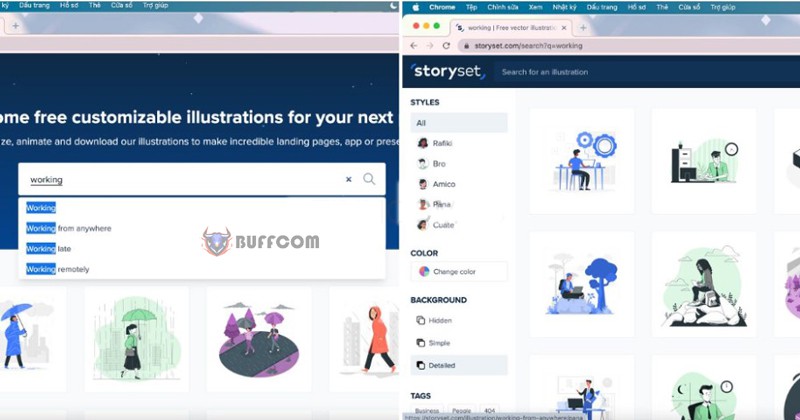 To find relevant illustrative images that correspond to the content of your intended slide, enter the topic you're searching for in the website's search bar.
Example: Enter the keyword "Working" in the search bar.
Step 3: Choose an image
From this step onward, you have the freedom to select and design the desired illustrative image.
3.1 Styles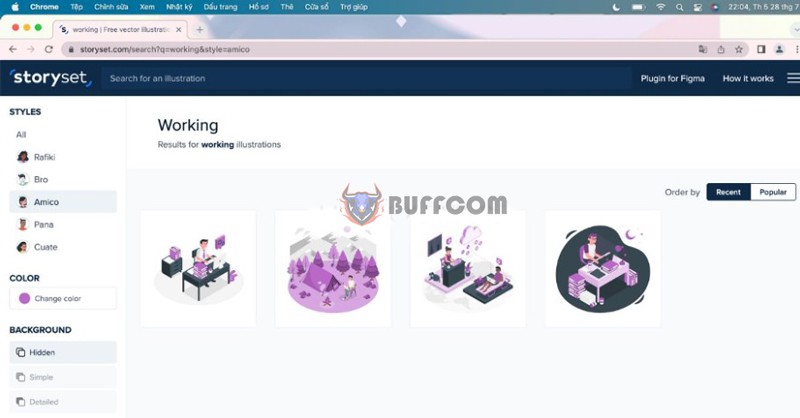 In the styles column, you can choose any image that appeals to you.
3.2 Color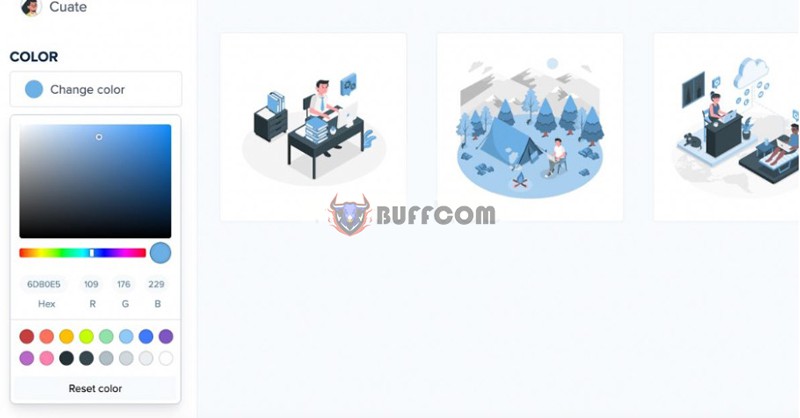 This is the best part of the website. In addition to selecting available illustrative images, you can also change the colors to ensure a consistent color scheme with your slide. Simply click on the toolbar and choose the color tone you prefer.
3.3 Background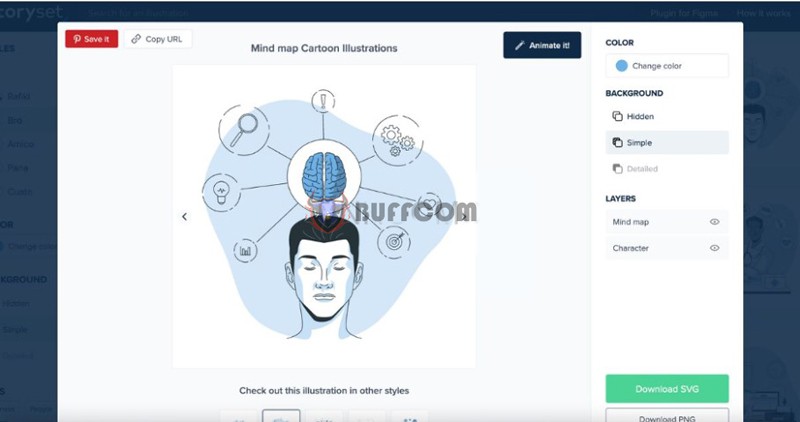 Similar to color, with this tool, you can change the background image to your liking. However, background changes are limited to each specific image.
3.4 Layers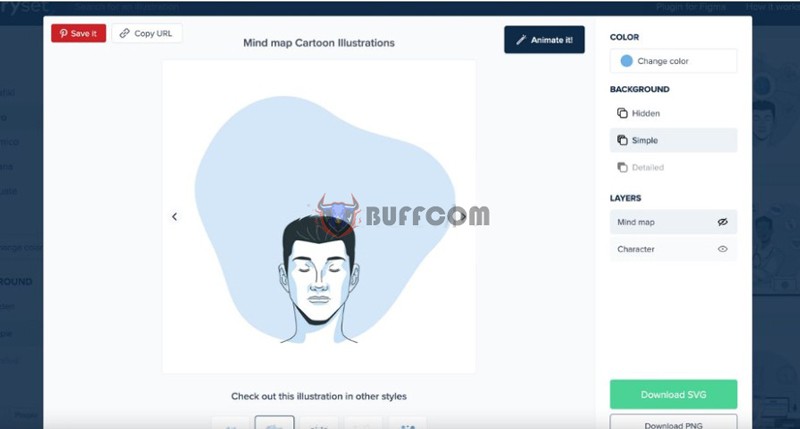 This tool allows you to customize the appearance of characters within the image.
Step 4: Download the selected image and insert it into the slide
To download, you have two options: "Download PNG" and "Download SVG". With the SVG format, you can use it if you're using Office 365. Particularly with the SVG file, you can separate the image into individual detailed components.
In Conclusion, Finding Beautiful and Unique Illustrative Icons for PowerPoint Slides
It's undeniable that illustrative images contribute to making PowerPoint slides more engaging, attractive, and artistic. Besides using them for PowerPoint slides, you can also utilize them for poster design, images, and more.
Furthermore, if you're interested in other essential office computer skills, be sure to follow Buffcom.net. If you need genuine office software, contact Buffcom.net for support!