Formatting Data With Icons In Excel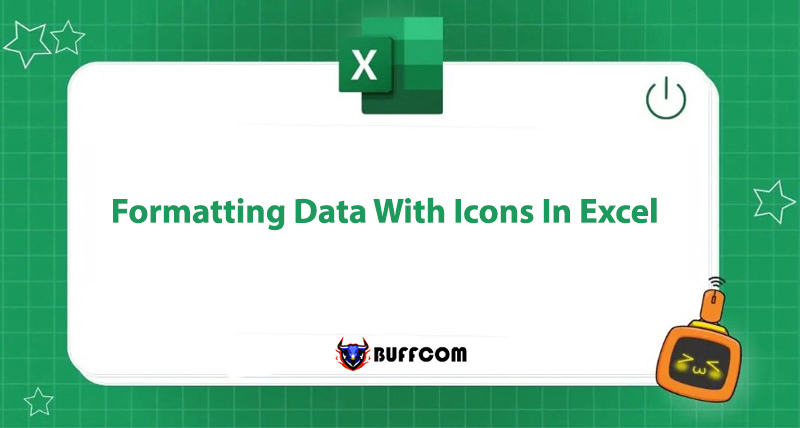 How to make data tables in Excel more visually appealing and dynamic? Surely, this is a concern for many of you who deal with data on a daily basis. Today, Buffcom.net will share how to format data with icons to help you solve this problem.
Method 1: Using Icon Sets to Format Data with Icons in Excel
Icon Sets are located in the Conditional Formatting section. This is a useful tool that automatically formats data with icons. This method is quite simple and is the most commonly used. Below are the detailed steps to perform this task:
Step 1: Open the data file => Select the data area that needs to be formatted. (usually numeric data).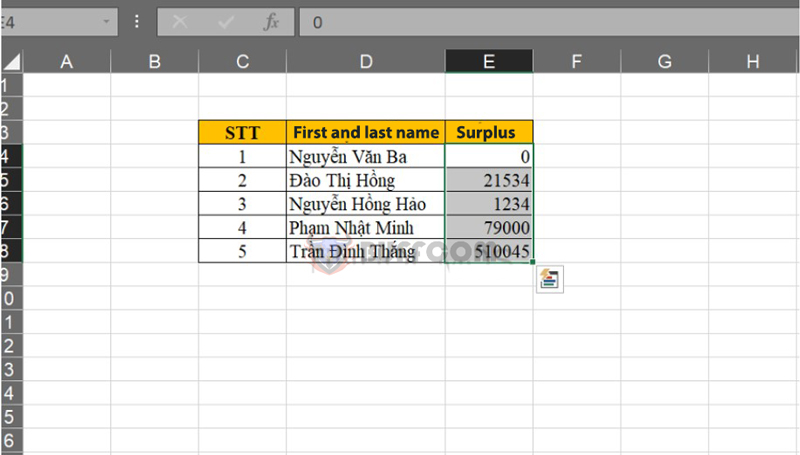 Step 2: Select the Home tab => Choose Conditional Formatting => Click on the Icon Sets you want.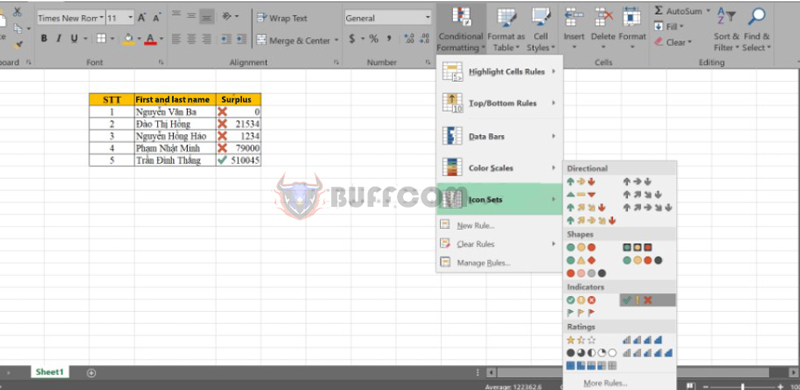 Step 3: Usually, icons will be automatically added to the data column based on Excel's calculations. However, you can customize the appropriate conditions to your needs by clicking on More Rules.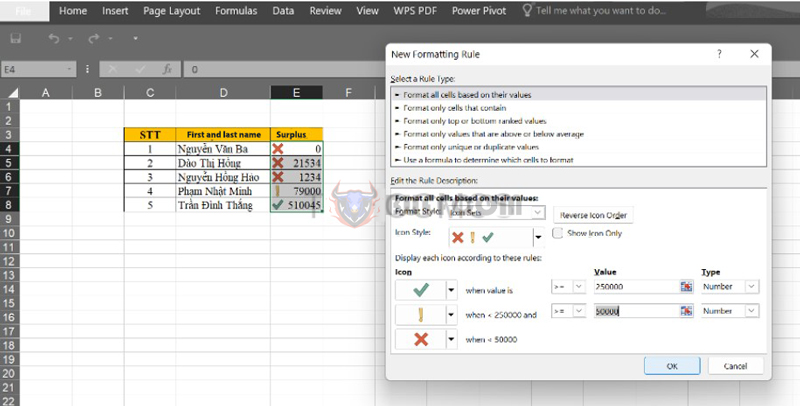 In the example above, we set the following conditions:
The icon set is X!V.
The V icon represents values >= 250,000 (in numerical format).
The ! icon represents values < 250,000 and >= 50,000 (when the previous condition is set to >=, the next condition automatically detects < 250,000, so you only need to set the lower threshold).
The X icon represents all remaining values (less than the lower limit value of the ! icon).
Method 2: Using the Number Tag to Format Data According to Icons in Excel
Step 1: Highlight the data that needs to be formatted => Select Number on the Ribbon => Click Expand.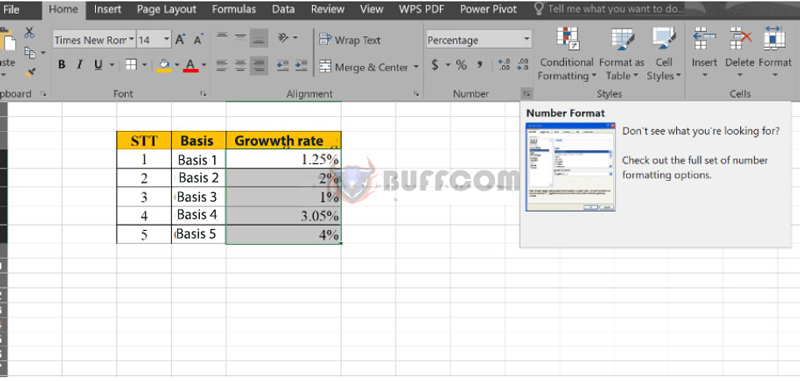 Step 2: => Select Custom => Enter the following Type: [Green] 0.00%🔼;[Red] -0.00%🔽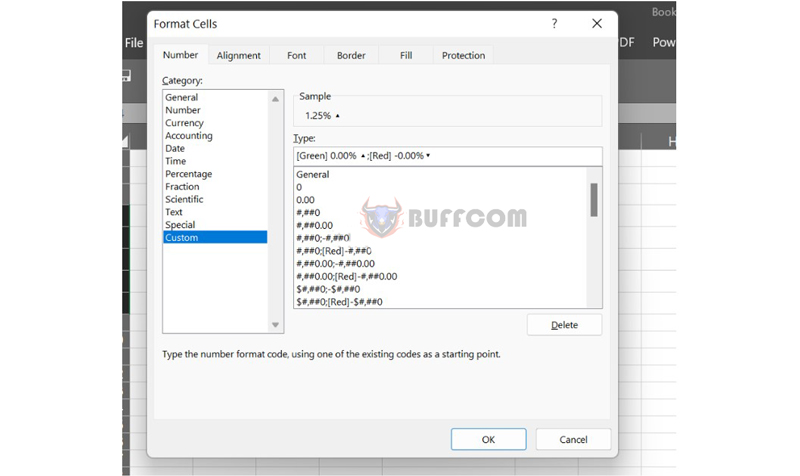 Step 3: Click Ok to complete.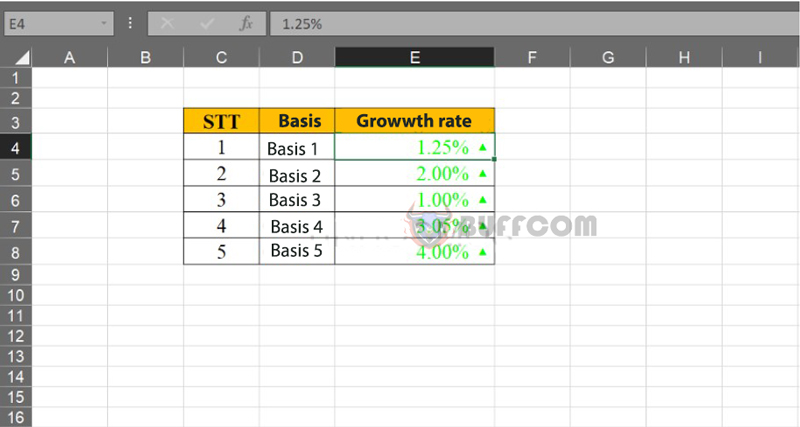 Note: To enter the up and down arrow symbols, you can use the following 2 methods:
Press the Windows key + ;
Press the shortcut keys: Alt + 30 🔼; Alt + 31 🔽
Conclusion on Formatting Data According to Icons in Excel
The above article has provided detailed instructions on 2 methods to format data according to icons in Excel: using Icon Sets and using the Number tag.
Hopefully, with these methods, you can create more professional, dynamic, and easier-to-work-with data tables!
In addition, if you want to have more diverse features in Excel, you can contact Buffcom.net to choose the most suitable Office software!