How To Disable User Account Control (UAC) In Windows 10
User Account Control, abbreviated as UAC, is a security feature in Windows. UAC prevents unauthorized installation of applications or changes to system settings unless performed by an administrator. It is indeed a useful feature for your computer's security; however, it can be bothersome for those who frequently install software. If you wish, you can disable UAC with a few simple steps. Please follow our guide below.
GUIDE TO DISABLE USER ACCOUNT CONTROL (UAC) IN WINDOWS 10
To disable UAC, follow these steps:
Step 1: Open the search bar and type "uac." From the search results, select "Change User Account Control settings."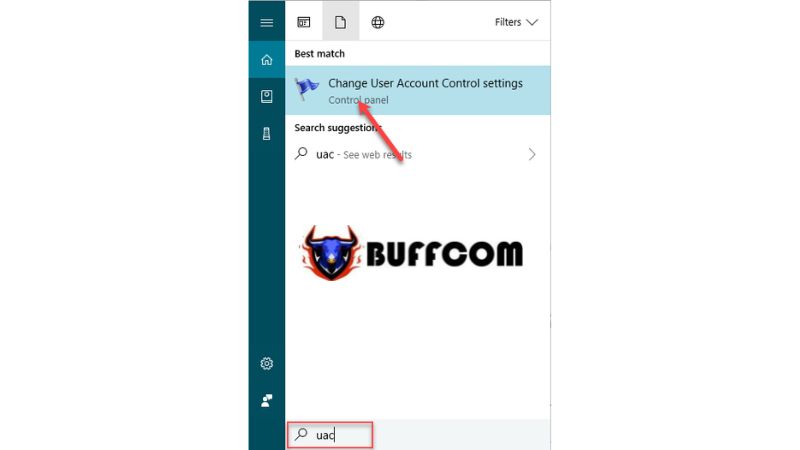 Step 2: In the UAC settings window, drag the slider down to the "Never notify" position, and then click OK.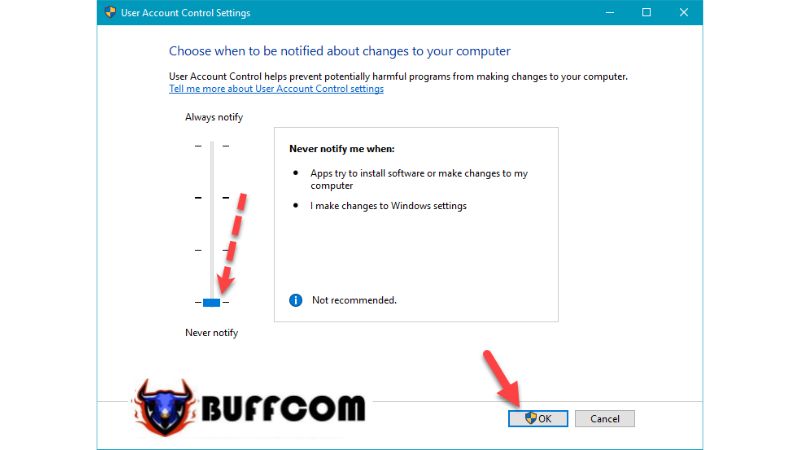 A UAC prompt will appear; select Yes.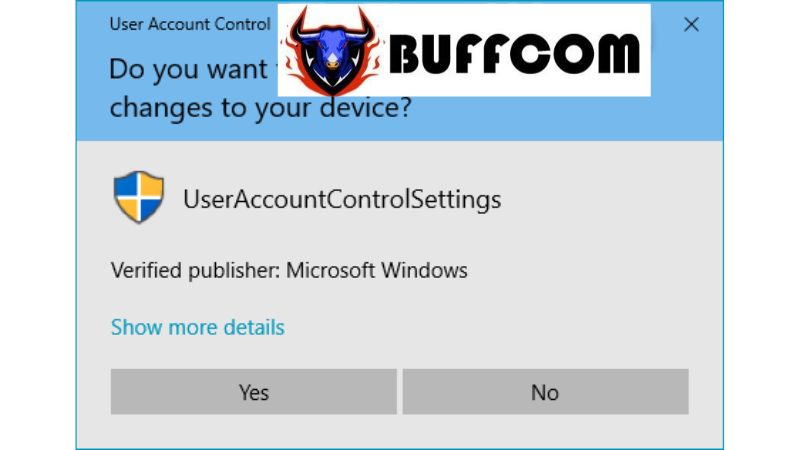 That's it! You have successfully disabled the UAC feature. From now on, when installing or running applications, you will no longer encounter those annoying prompts. If you are interested in genuine Windows product keys, please contact Buffcom.net for assistance!