How To Enable And Disable Cortana On Windows 10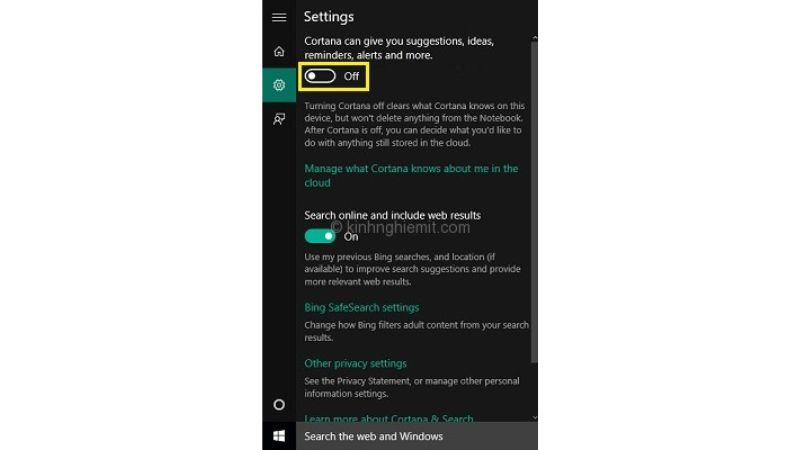 Sharing the steps to enable or disable the Cortana software on Windows 10 to help you use it for your tasks.
How to Enable and Disable Cortana on Windows 10
What is Cortana?
Simply put, Cortana is a virtual assistant software that helps us learn English pronunciation effectively. Cortana software has been widely used on mobile devices, and now we can use this software directly on our Windows 10 computers.
However, due to certain reasons, Cortana may be disabled and inaccessible after installing Windows 10. Today, I will guide you on how to enable it.
Steps to Enable Cortana on Windows 10
Click on the Start menu and select "Settings" (icon with a gear shape).
In the Settings menu, you will find Cortana in the "Off" state. Simply toggle it to the "On" state.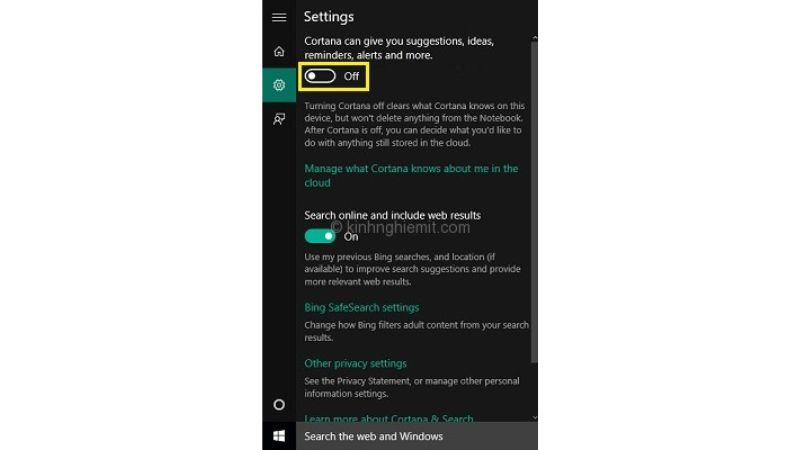 It will prompt you to create a user account for Cortana. Select "I agree."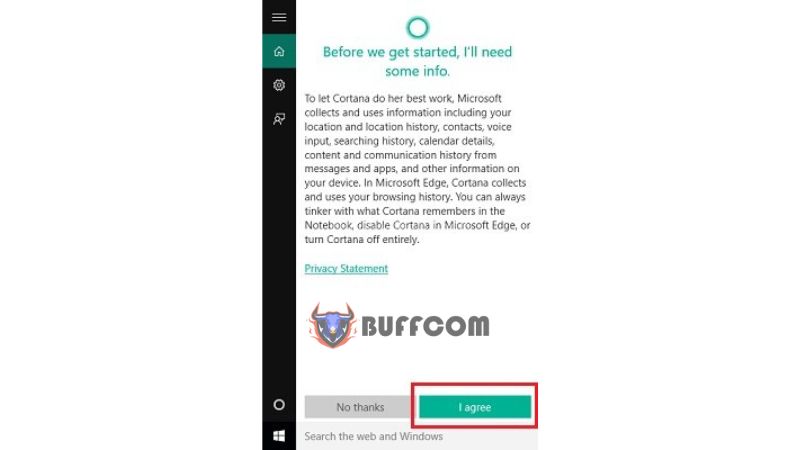 Confirm your agreement by selecting "Yes."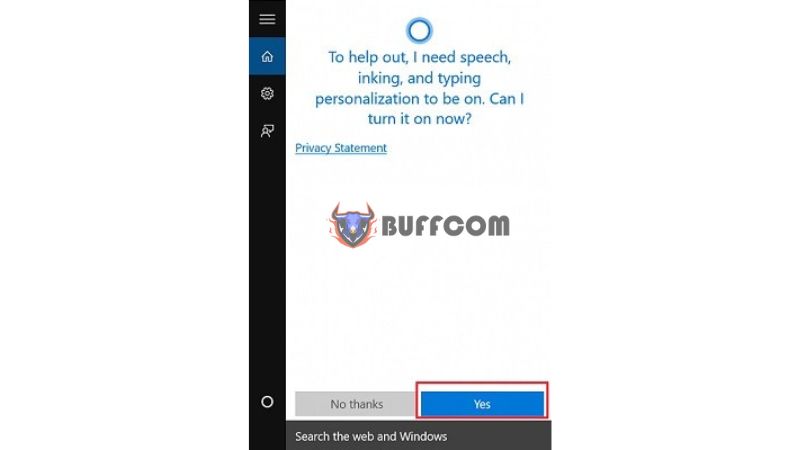 If you want to disable Cortana, you can simply toggle it back to the "Off" position. Wishing you success! If you need to purchase a Windows product key, please contact Buffcom.net.