How To Highlight In Excel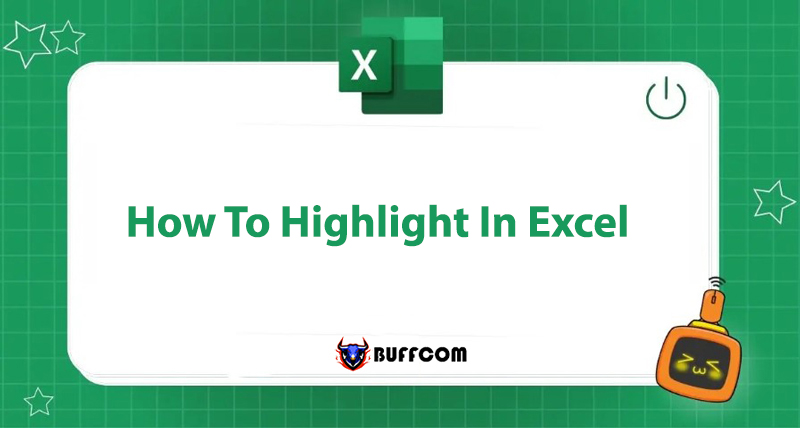 Highlighting or coloring in Excel is a fun feature that makes your data rows more lively, attractive, and easy to follow. So, what are some ways to create proper highlighting in Excel? Let's find out through this article by Buffcom.net.
Using Cell Styles to Color in Excel
This is the simplest and most common way to highlight unconditionally in Excel.
Step 1: Select the cell/cell range you want to color.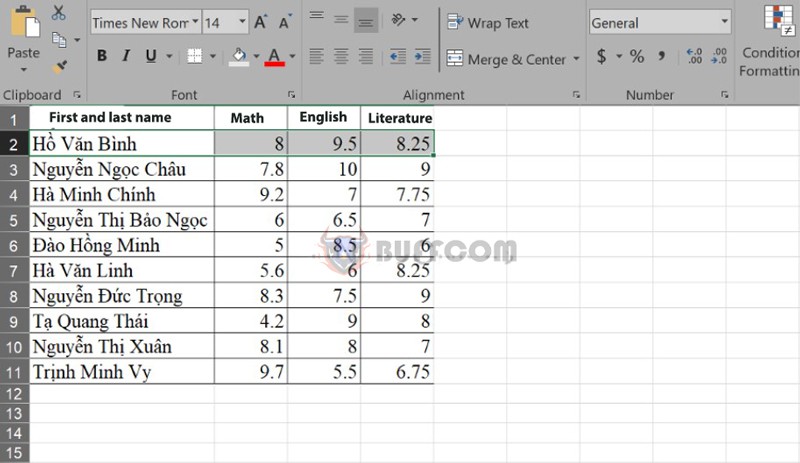 Step 2: Select the Home tab, then choose Cell Styles. Then, select your preferred color.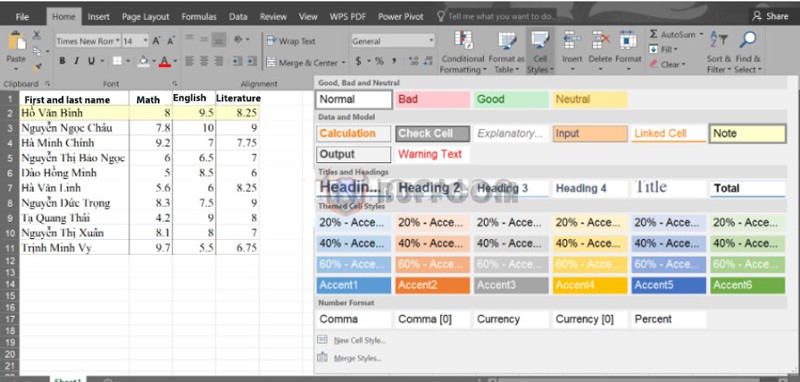 Tip: Press the Ctrl Z shortcut key to remove the highlight.
Using Table Function to Alternate Row Colors in Excel
Example: For a student list table like the one below.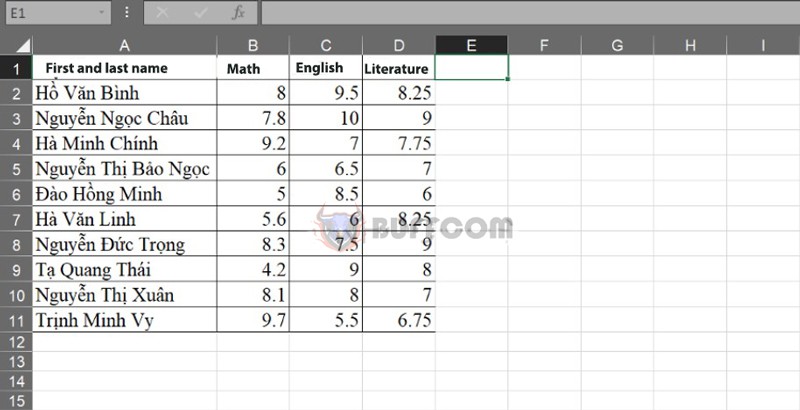 Step 1: Highlight the data table you want to color. Then, select the Insert tab. Continue to select the Table option or use the Ctrl + T key combination to create a table.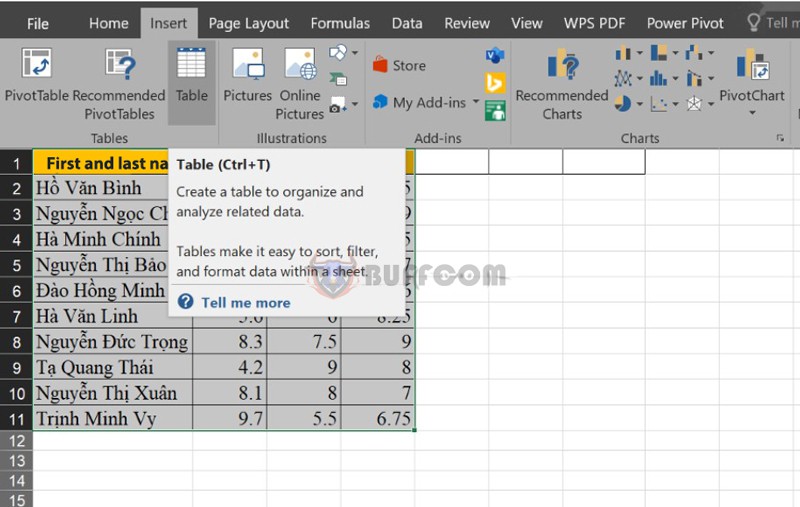 Step 2: The Create Table dialog box will appear. Click OK to complete. The data table will be colorfully alternated as shown below: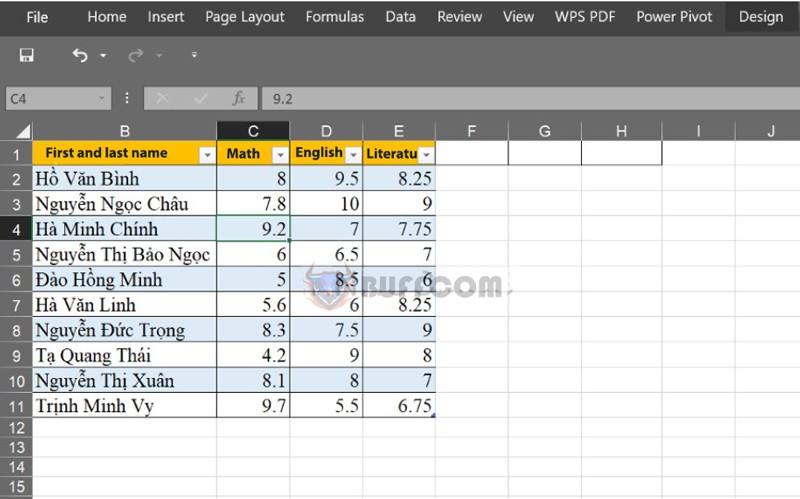 You can use the Design function on the toolbar to change the colors of the spreadsheet to make it more attractive and lively.
Using Conditional Formatting to Highlight Conditionally
Conditional Formatting is a tool that highlights the value of data by changing the color, icon, data bar, and color scale of the cell according to the conditional formatting rule.
Step 1: Highlight the data you want to color.
Step 2: On the Home tab, select Conditional Formatting, then select New Rule to create a rule according to your needs.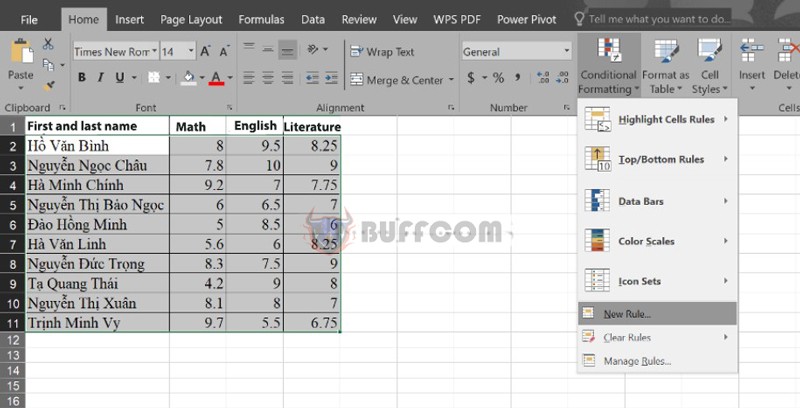 Step 3: The New Formatting Rule dialog box appears. Click Use a formula to determine which cells to format.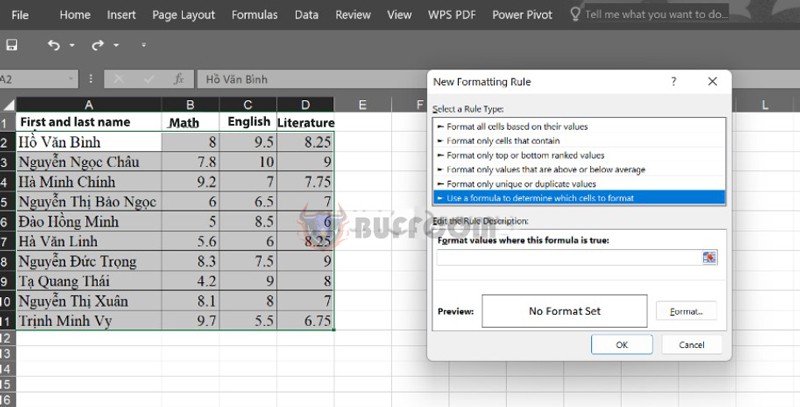 Step 4: In the Format section, enter the formula you want to format the colored data.
Here, we use the formula =MOD(ROW()/2,1)>0 to color the alternating cells.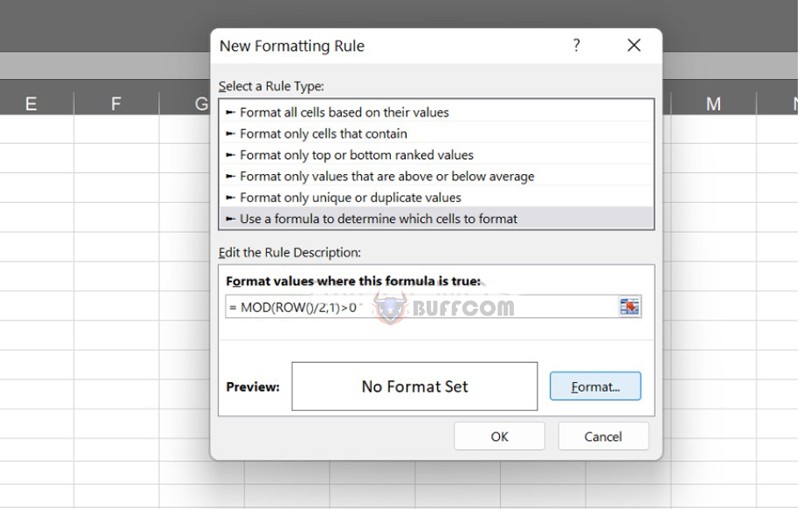 Step 5: Click Format. Then, select the Fill option in the Format Cells dialog box to change the color of the appropriate cell to your personal preference.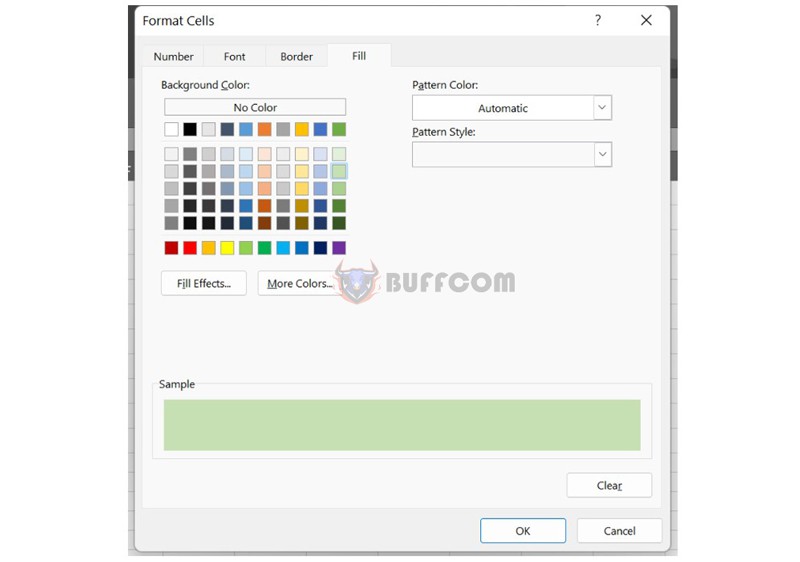 Step 6: Click OK to complete.
Conclusion on How to Highlight in Excel
In this article, Tinhocmos has introduced you to 3 basic ways to color in Excel to highlight data:
Using Cell Styles to highlight cells in Excel
Using the Table function to color rows in Excel
Using Conditional Formatting to highlight conditionally.
We hope you now have a better understanding of this task, allowing you to present beautiful and lively data tables. Furthermore, if you want to use more diverse features in Excel, you can refer to purchasing the Office software copyright at Buffcom.net!