How To Quickly Shut Down A Computer Using Keyboard Shortcuts On Windows 10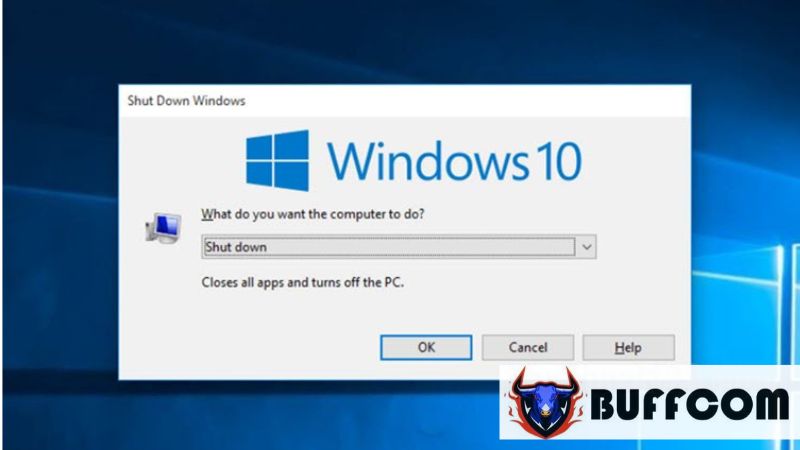 Instead of shutting down a Windows 10 computer by opening the Start menu, clicking the Power button, and selecting Shut down, there are quicker and more convenient keyboard shortcuts available. Let's explore these fast computer shutdown shortcuts in the following article!
Quickly Shut Down A Computer Using Keyboard Shortcuts
Use the Alt + F4 combination
This is the easiest and simplest method. Just press the Alt + F4 key combination and check if the Shut down option (1) appears, then press Enter (2).
Use the Win + X shortcut
First, press the Windows + X key combination to open the Start menu's power user menu. Then, press the U key twice on the keyboard, and you're done.
Use the Run command
Press the Windows + R key combination to open the Run dialog box. Next, enter the following command and press Enter.
shutdown /s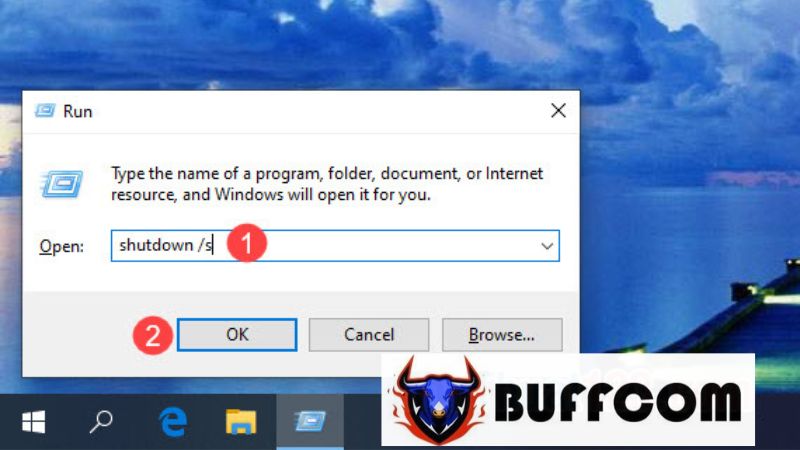 After that, a notification will appear. You can either leave it as is or press Enter to exit. Your computer will shut down automatically within one minute.
Shut down the computer with a Shortcut
To use this method, you still need a mouse to create the Shortcut, but you only need to do it once, and subsequent shutdowns won't require the mouse anymore.
Step 1: Right-click on the desktop, select New, and then choose Shortcut.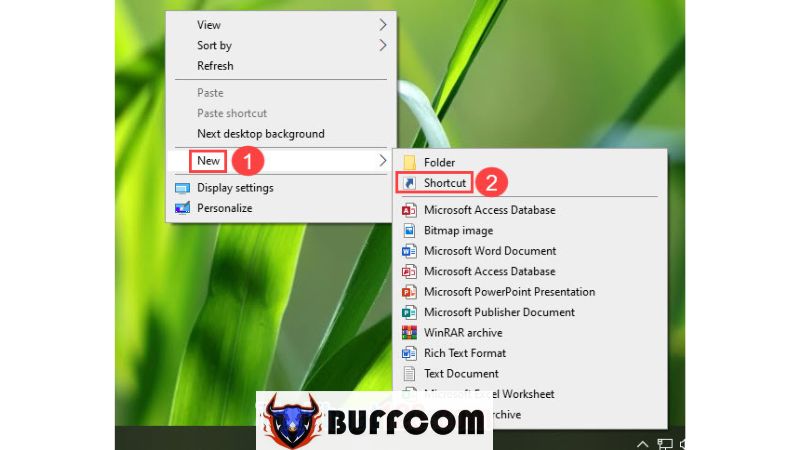 Step 2: Enter the following command and click Next.
Shutdown.exe -s -t 00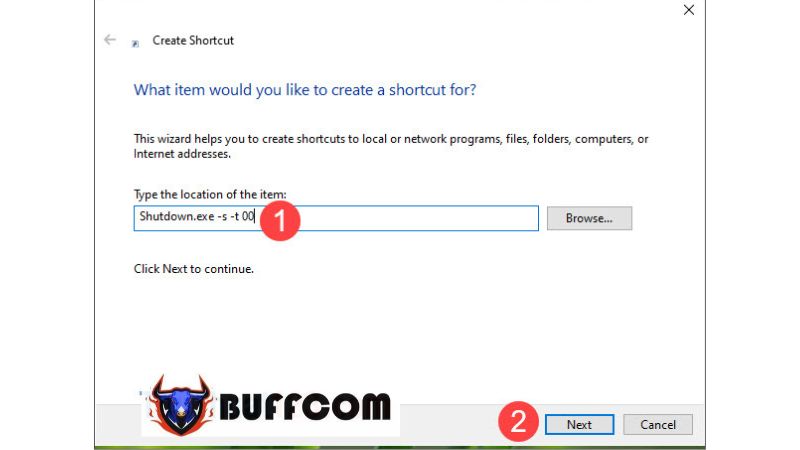 Step 3: Give the Shortcut any desired name and click Finish to complete.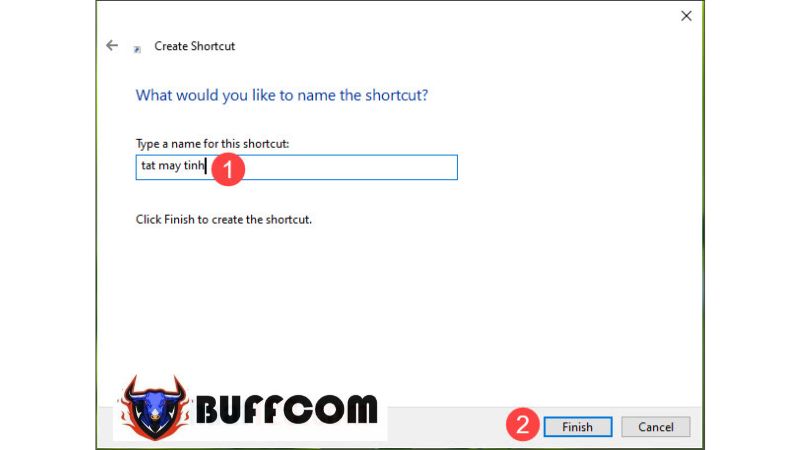 Step 4: The current Shortcut icon may not be visually appealing, so right-click on the Shortcut and select Properties.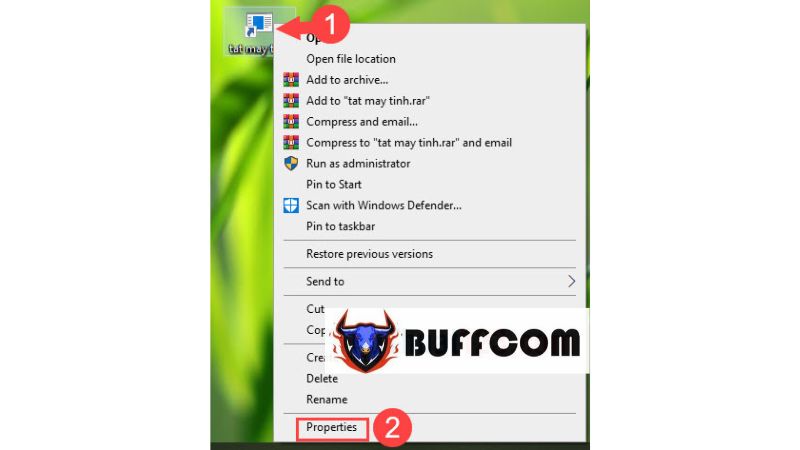 Step 5: Go to the Shortcut tab and click on Change Icon…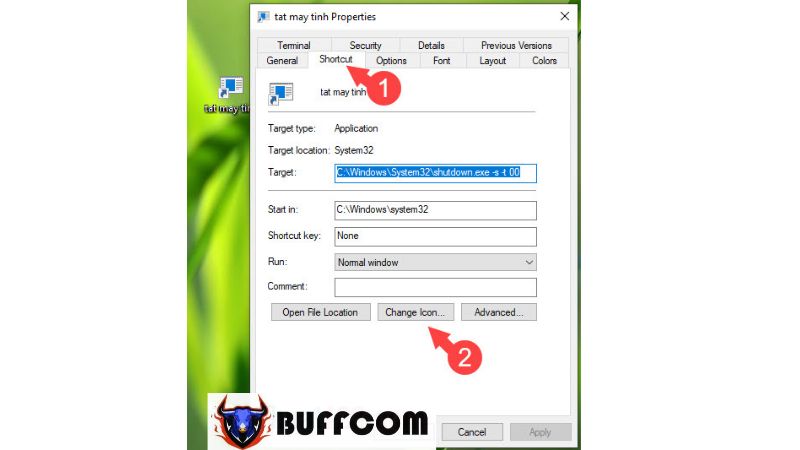 Step 6: Locate the downloaded icon file and click OK.
You can search for icon files on Google or use JPG or PNG images and find a website that converts JPG or PNG to an icon to create an icon for the Shortcut.
After that, click Apply and OK.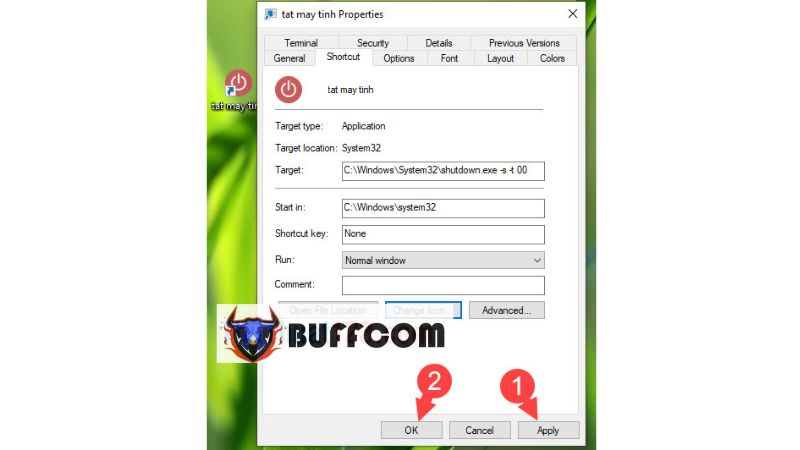 Step 7: To shut down the computer, either click on the Shortcut or use the arrow keys on the keyboard to select the Shortcut and press Enter.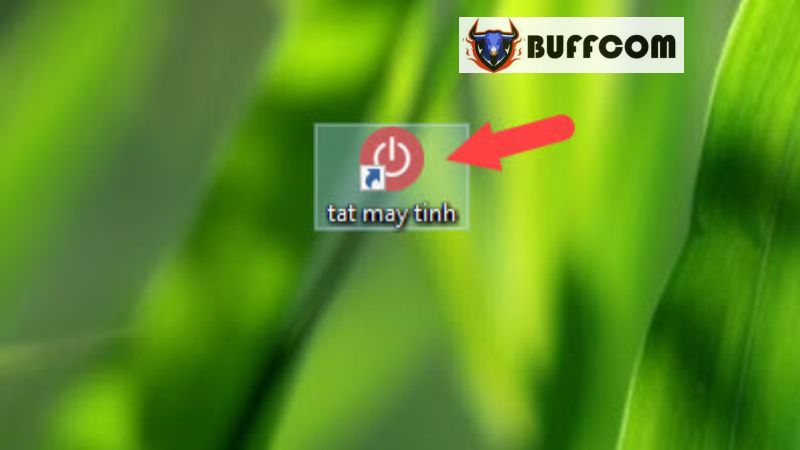 With the keyboard shortcut methods for shutting down a computer shared in this article, we can easily shut down the computer in case the computer mouse is malfunctioning, not working, and it is quicker than using the mouse to shut down. Wishing you success, and if you're interested in genuine Windows product keys, please contact Buffcom.net for support!