How To Show Hidden Files On USB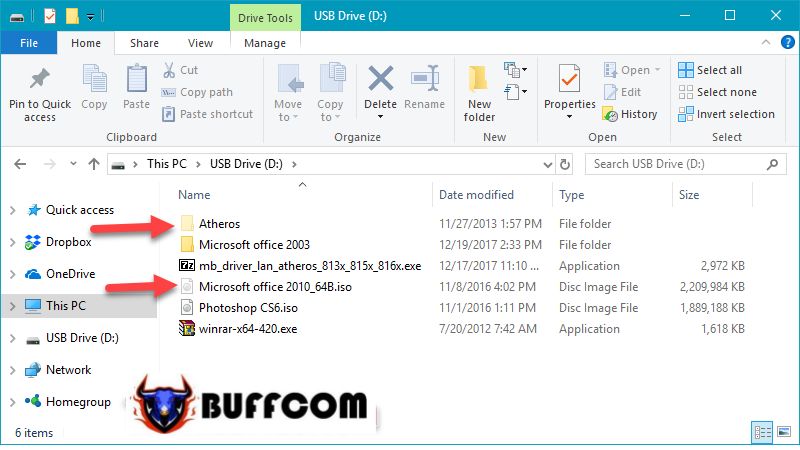 When you open data on a USB drive, you may encounter situations where the data is hidden or missing. The reason for hidden data can be either the user actively hiding it using the Hidden feature in Windows or, worse, it could be due to a virus hiding the files. So, how can you show hidden files again? Let's follow the instructions provided by Buffcom.net.
GUIDE TO SHOW HIDDEN FILES ON USB
For files hidden by the user, you can follow these steps to show the files
Step 1: Open the USB drive and select File -> Change folder and search options.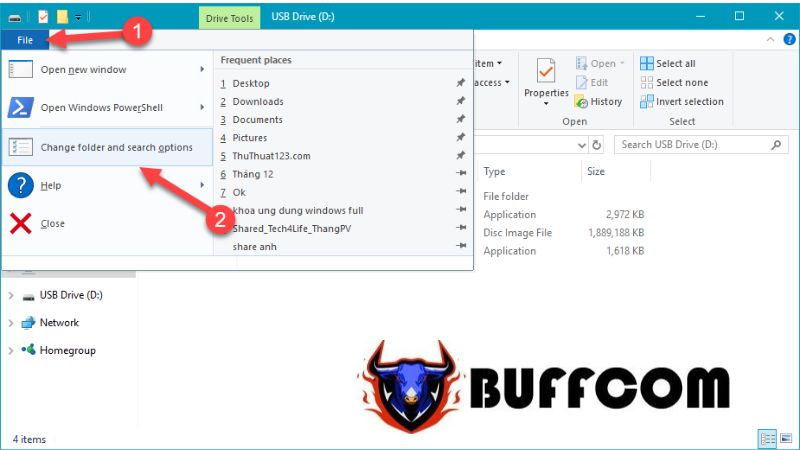 Step 2: In the new window, select the View tab, then check the option Show hidden files, and drives, and click OK.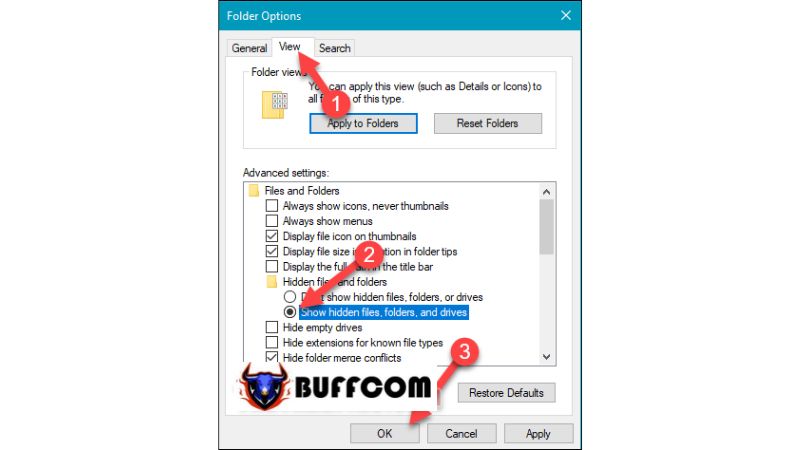 Now, the hidden files will be displayed, and these files will appear slightly faded compared to other files. To completely show these files, right-click on a file, select Properties, and in the new window, uncheck the Hidden option.
For files hidden by a virus, follow these steps
First, download the FixAttrb tool. This is a tool to reveal hidden files detected by Bkav, so you can use it with confidence.
After downloading, double-click on the FixAttrb.exe file to run it without needing to install.
To reveal hidden files, click on Chọn thư mục (Choose folder), then a file browsing window will appear. Select your USB drive and click OK. Then, click on Hiện các file ẩn (Show hidden files). Wait for the software to finish running, then open your USB drive and check if the files have been shown.

These are some of the simplest methods to show hidden files on a USB drive. We hope this article has been helpful to you. If you're interested in genuine Windows product keys, please contact Buffcom.net for assistance!