How To Use ISO Files On Windows 10 Without Installing Additional Software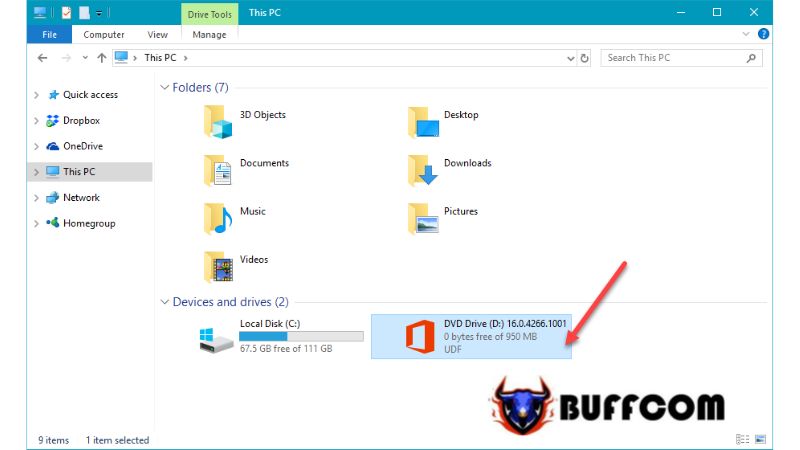 In previous versions of Windows, such as Windows 7 and earlier, you needed third-party software like UltraISO or PowerISO to open or use ISO files. However, with Windows 10, you can easily open and use ISO files without installing any additional software.
GUIDE TO OPEN AND USE ISO FILES ON WINDOWS 10 WITHOUT SOFTWARE
Opening an ISO file on Windows 10 is straightforward. For example, if you have an ISO file of an Office installation, you can simply right-click on the file and select "Mount" or, even simpler, double-click directly on the ISO file.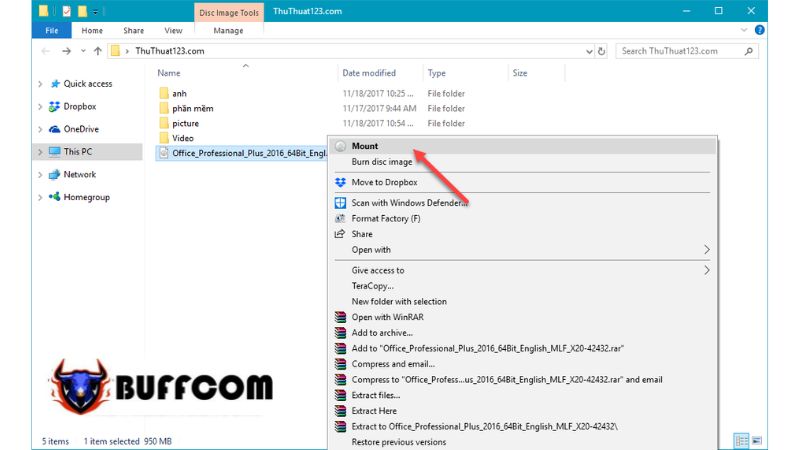 Once mounted, the ISO file will open, and you will see the folders and data files contained within the ISO.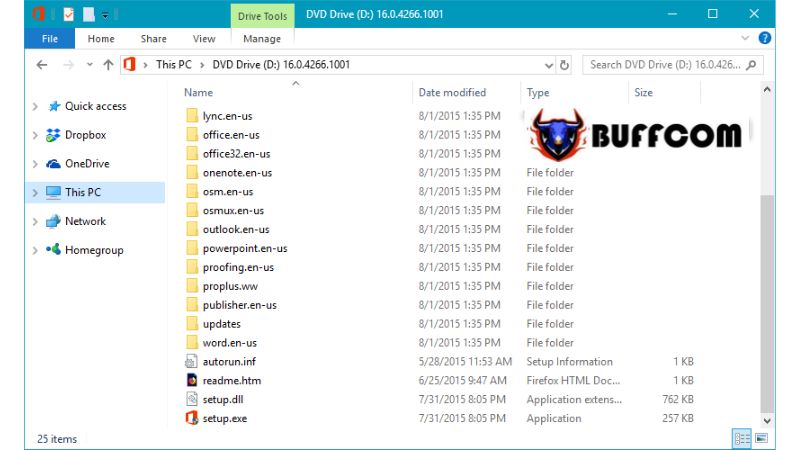 In case the ISO file doesn't automatically open, you can open the "This PC" (or "My Computer") folder, where you will find a new partition representing the content of the ISO file. Simply double-click on the ISO file to open it. To eject this partition, right-click on it and select "Eject".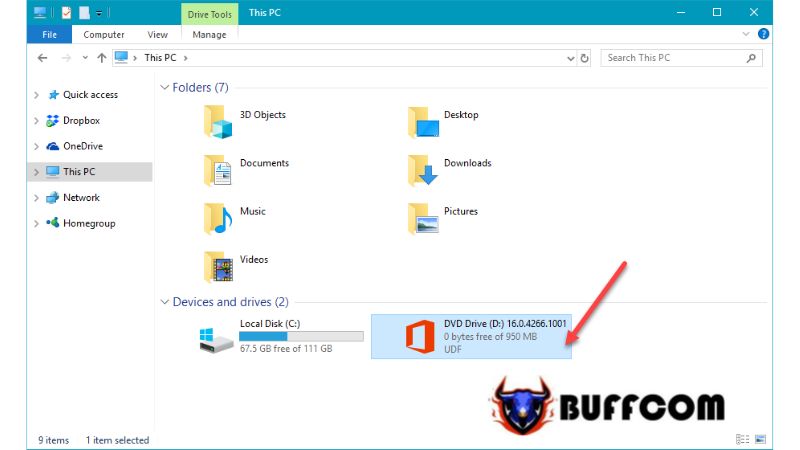 Thank you for following this article. If you are interested in genuine Windows product keys, please contact Buffcom.net for assistance!