How to view and check the version and build number of Windows 10 you are using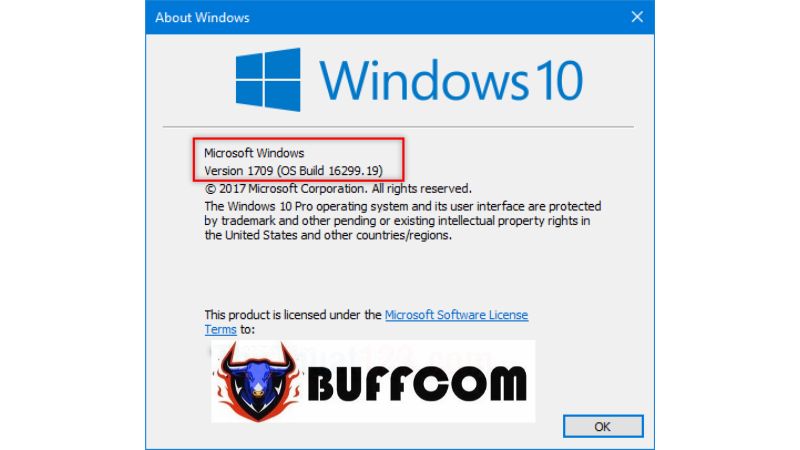 In this article, Buffcom.net will guide you through a few simple ways to view the version and build number of the Windows 10 operating system you are using.
Method 1: Check in Windows Settings.
Step 1: Open the Start menu and select the Settings icon.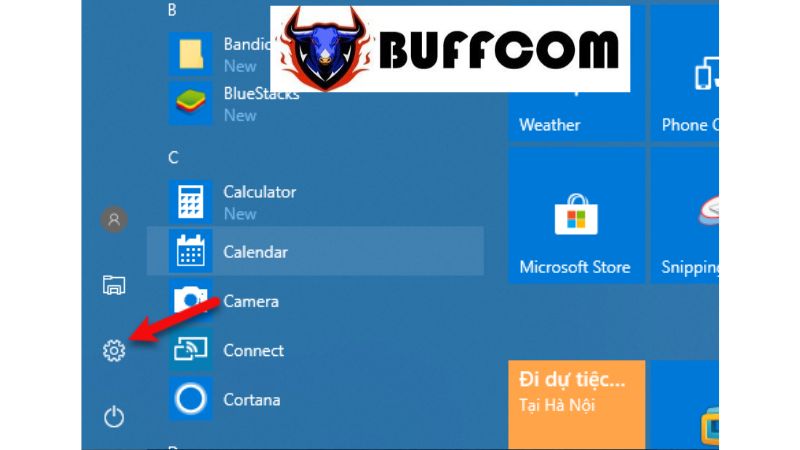 Step 2: In the Windows Settings window, select System.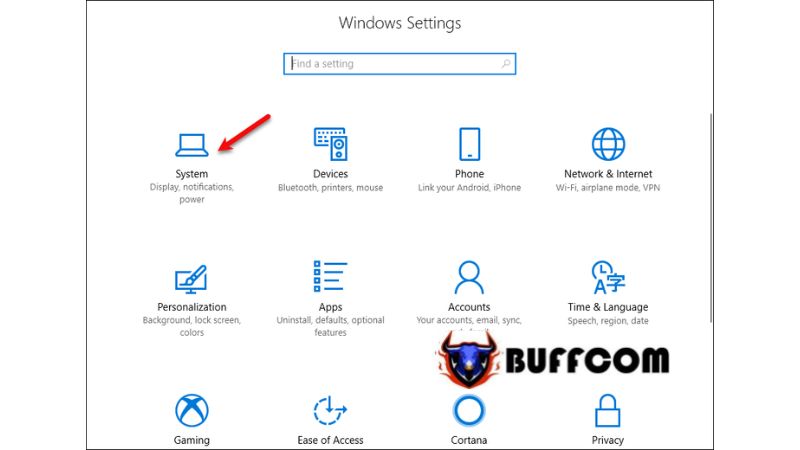 Step 3: Select About in the left column, and the information you need will appear in the right column.
System type: 64-bit operating system, x64-based processor (this indicates the Windows 10 64-bit version).
Edition: Windows 10 Pro.
Version: 1709 (the version of the operating system is 1709).
OS Build: 16299.19 (the build number is 16299.19).
Method 2: Check using a command.
First, press the Windows key + R to open the Run dialog box, then type "winver" and press ENTER.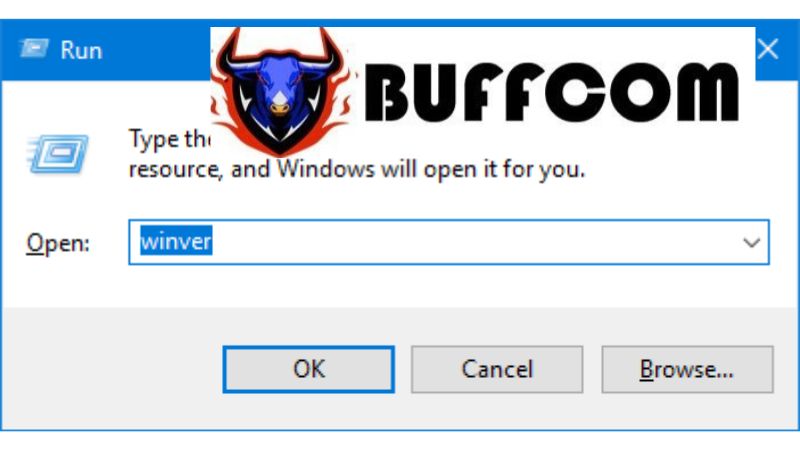 After pressing Enter, the About Windows dialog box will appear, showing the Version and OS Build of the operating system. However, the information may not be as comprehensive as in the first method.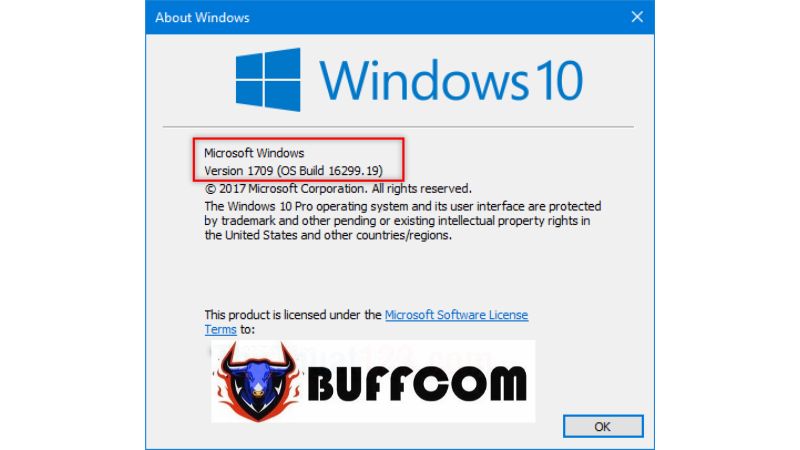 Therefore, with these simple steps, we have learned how to check the version and build number of Windows 10. If you are interested in a genuine Windows key, please contact Buffcom.net for assistance!