Inserting formulas into a table in Word 2013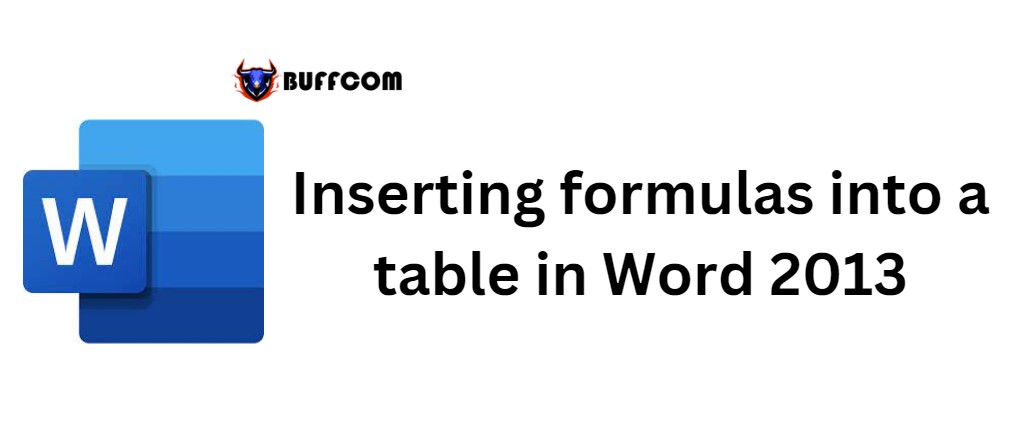 Inserting formulas into a table in Word 2013. Word 2013 allows for easy insertion of formulas into a table using the powerful Formula function. Multiple operations can be combined, similar to those in Excel spreadsheets.
Performing Inserting formulas calculations in Word 2013
Word 2013 can perform simple calculations on a table, similar to Excel.
Step 1: Place the cursor where you want to insert the formula.

Step 2: Click on the Layout tab/Select Formula.

Step 3: Choose the appropriate formula, in this case, =SUM(left) to calculate the sum of numbers in the left cell of the result cell.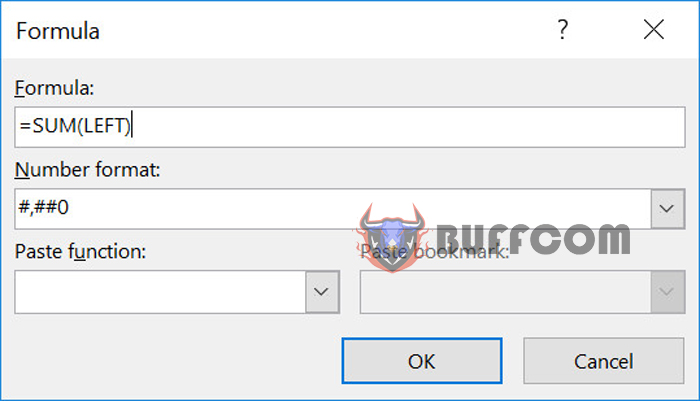 Step 4: Click OK to get the calculation result.
Additionally, you can combine multiple formulas by selecting additional formula options in the Paste Function box.
Please leave a comment below if you have any unresolved issues. I will try to assist you as soon as possible.
Wishing you success! Please share this informative article from Buffcom if you find it helpful.