Lightweight browsers for Windows 10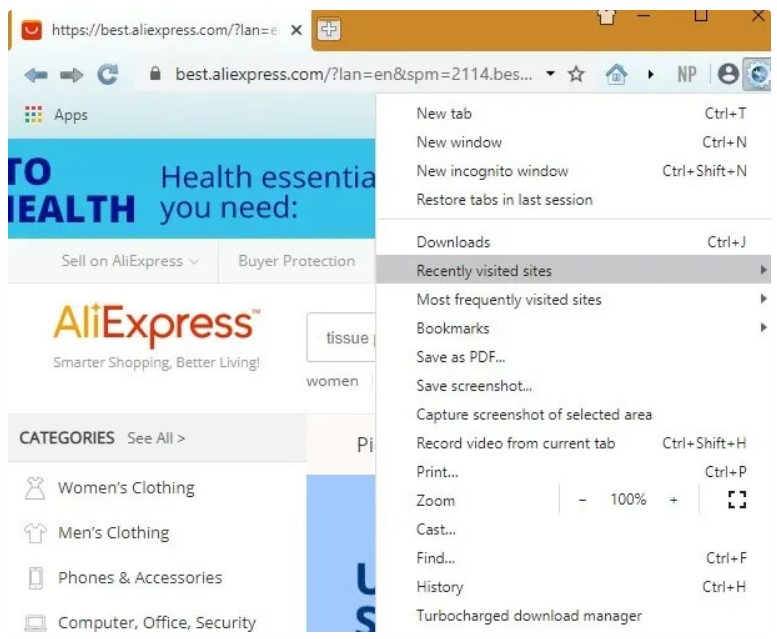 What is a lightweight browser? Without delving into technical aspects, a lightweight browser means that it can run smoothly on an old PC with very little RAM, doesn't freeze when starting up, displays web pages and graphics quickly, and doesn't make the CPU fan run loudly.
Below is a list of simple lightweight browsers for Windows 10. Although compact, these browsers still provide you with all the basic features of a typical web browsing tool. You won't have to sacrifice any essential functions. In particular, these browsers have been certified by many reputable antivirus systems to ensure 100% safety, while also featuring effective privacy control features.
Note: In addition to Windows, all of these browsers are also available for Mac and Linux (except for UR Browser, which only has a version for Mac).
Vivaldi
It's not an exaggeration to say that Vivaldi is the perfect combination of features, robust security options with a lightweight, easy-to-use user interface, which helps your PC run smoother – at least compared to Firefox and certainly Chrome!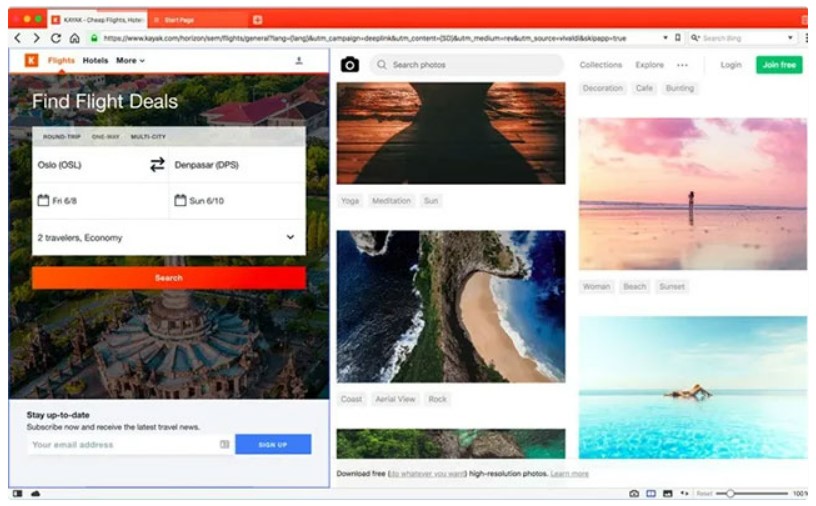 As a browser developed based on the Chromium platform, Vivaldi's architecture is basically not much different from Google Chrome as well as Microsoft Edge. However, advanced features that may make the browser run "heavier" and consume more system resources will be eliminated. In other words, Vivaldi can be considered a simplified version of mainstream Chromium browsers. However, if your needs are simple web browsing, Vivaldi can still serve you well.
In addition to the main strength of consuming fewer system resources, Vivaldi also supports many other useful features, such as a simple, intuitive tab management system and a note-taking feature in the side panel. Especially, since Vivaldi is developed based on the Chromium platform, you also have access to almost all of Chrome's rich extension repositories.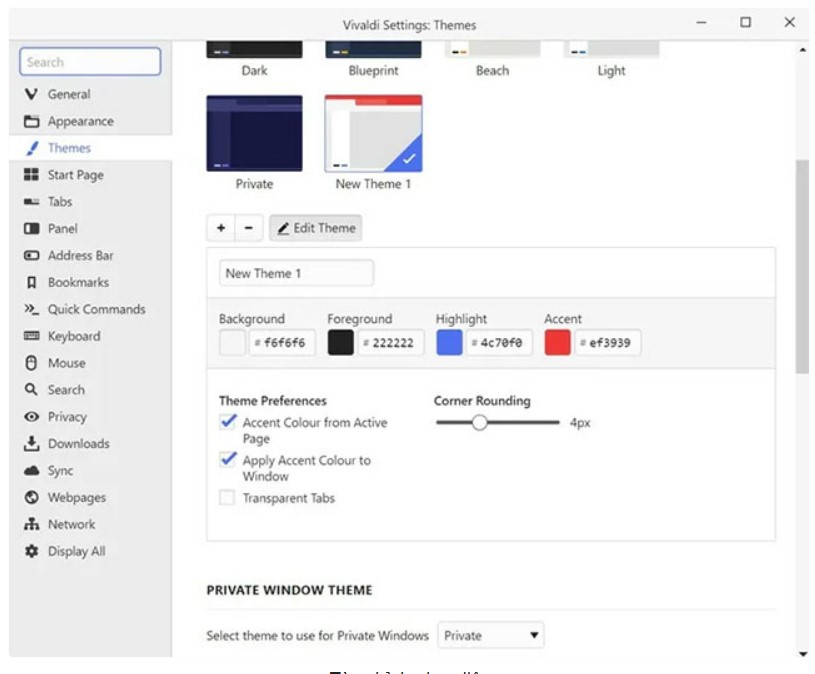 In terms of user interface, Vivaldi has relatively flexible customization capabilities, with 8 themes created and integrated, including of course the dark mode theme. In addition, the browser also supports options that allow you to create your own themes. Basically, there are 18 different items in Vivaldi's settings system, allowing you to control almost every aspect of the browser.
Of course, Vivaldi is not without weaknesses. For instance, occasional stuttering and slight lag may occur while scrolling. However, overall, it is still a relatively stable browser. Moreover, Vivaldi is an actively developing project, so these simple issues can be thoroughly resolved in the future.
In conclusion, Vivaldi is a fast, straightforward, and secure browser. It may not be the lightest name on this list, but it is one of the easiest-to-use browsers.
Slimjet
Slimjet is an extremely fast Chromium-based web browser that performs multitasking well. Its outstanding compatibility with Windows 10 is derived from a design built on Microsoft Trident, similar to Internet Explorer.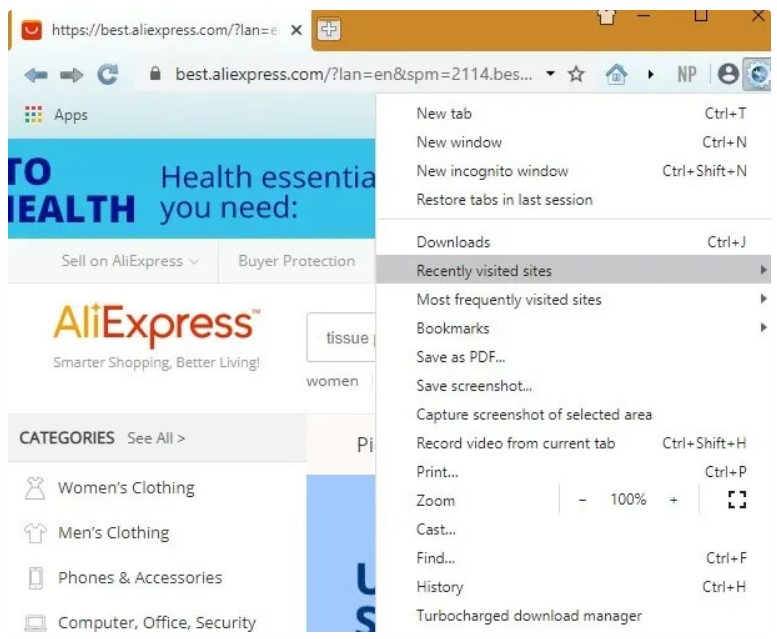 With Slimjet, you will experience very fast browsing speeds while navigating any new tab or menu item. In fact, the browser is so responsive that it takes less than a second to see the effect.
Compared to Chrome or Firefox, Slimjet claims to provide download speeds up to 12 times faster and image upload speeds up to 20 times faster.
The browser has some convenient features such as an integrated ad blocker, screenshot tool, screen recorder, and powerful download manager. It also allows you to add Chrome web extensions.
Conclusion: If you are looking for an extremely lightweight computer browser that delivers on what it promises, then you should not miss out on Slimjet.
UR Browser
UR Browser is another Chromium-based browser that shares some of Slimjet's advantages with similar support for Google Chrome extensions. You can choose to install the browser's VPN and 3D Parallax Wallpaper features or keep the interface minimal. Downloads are very fast by dividing into smaller parts, and you'll notice much less lag while the page is loading.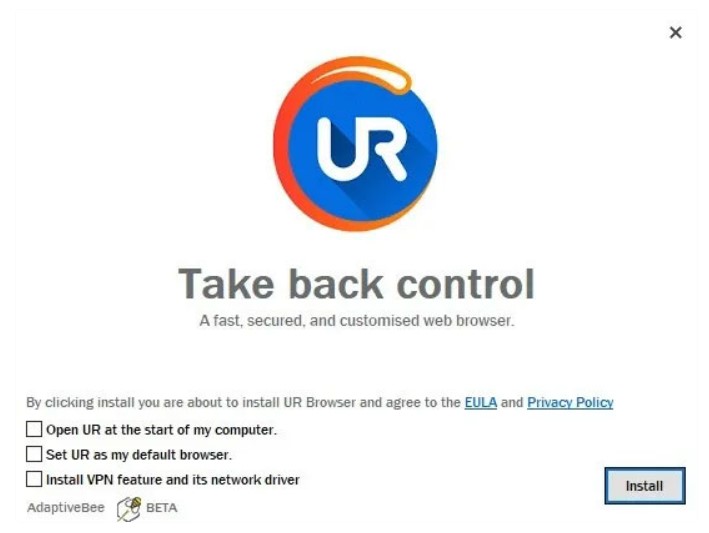 What sets UR Browser apart from other options is its support for advanced privacy levels. With three high, low, and medium privacy modes, the security control features are very similar to the Microsoft Edge Chromium version.
Conclusion: Use UR Browser if you're looking for a lightweight, private Chromium browser that's similar to a smaller version of Google Chrome.
QuteBrowser
QuteBrowser is a WebKit-based browser that operates from the command line. Built on Python, it supports a minimal GUI and doesn't overload the system. As a keyboard-focused browser, it may take some time to get used to. However, once you're familiar with the Vim-style key bindings, there's no issue.
Although QuteBrowser may not be for everyone, it's not difficult to install and use this browser on Windows 10. First, you need to install the latest version of Python in the system (make sure it includes pip). The installation process won't take much time.
Next, open Windows Powershell with admin rights and enter the following key:
choco install qutebrowser
Chocolatey will be installed gradually. Press Y at each step to proceed to the next installation phase. Visual Studio and other software may be installed. Wait a while for this process to continue.
When QuteBrowser is approved and added, you'll be prompted to restart your Windows 10 PC to install the package.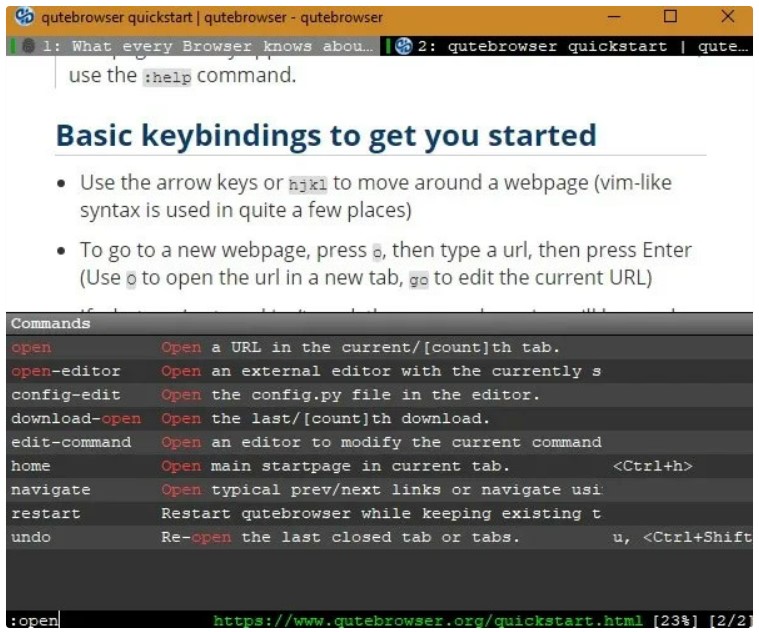 Upon successful restart, you'll be able to see the menu icon for QuteBrowser on the desktop. This is a browser unlike anything you may have used in the past. All options are available in the terminal. To navigate, use the arrow keys or g, h, j, and k. You only need to use o to open a new web page URL.
Conclusion: The minimal aspects of QuteBrowser are ideal for programmers, but you can use it to watch videos, play online games, or do whatever you like.
Yandex
"Surprising!" That's how a Reddit user describes the Yandex browser. If you're looking for a lightweight but powerful browser for PC Windows, Yandex won't disappoint you!
To start, you can use the features to optimize the browser for low connection speeds. It compresses any video (this is a great customization). Yandex also has a Power Saving mode, allowing you to save energy when the battery is low and disable video games.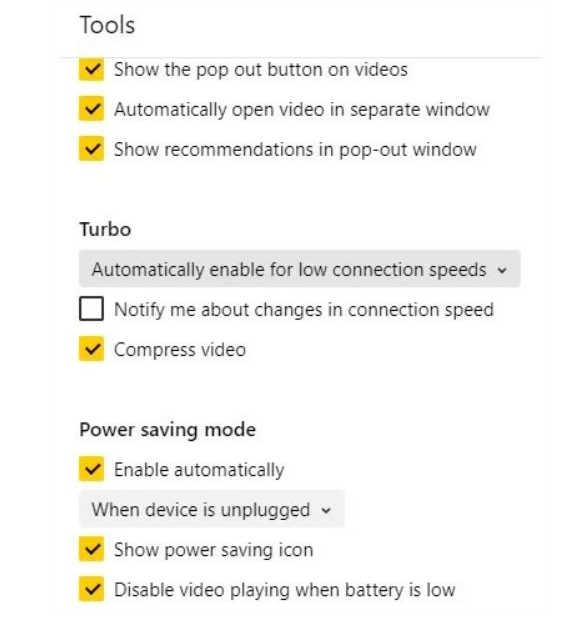 Yandex has many minimal features turned on in Settings. You can choose not to display the side panel, bookmark bar, high-resolution animated background, or news and weather. There's a Protect tab, ensuring you run security checks on downloaded files, supporting anti-phishing protection for banking information, and using encryption in public WiFi networks. You can turn off the lights for the movie theater mode and take screenshots.
Conclusion: Yandex is a quality browser and regularly appears among the top 10 browsers worldwide.