Top 3 Effective Interactive Tools In Excel Dashboard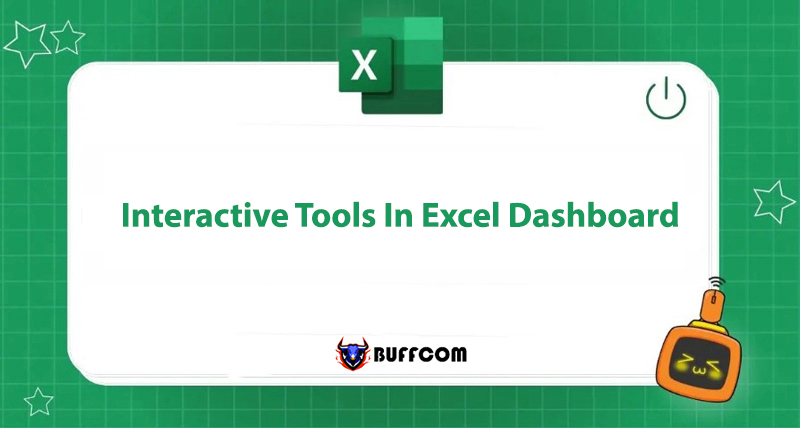 Dashboard is a familiar control panel that is widely used in data processing. Thanks to the Dashboard, complex and dry data become much more understandable. However, this digital interface still requires auxiliary elements to be more user-friendly. Specifically, today MOS Computer will reveal the top 3 useful interactive tools in Excel Dashboard.
Interactive Tool in Excel Dashboard #1: Scrollbar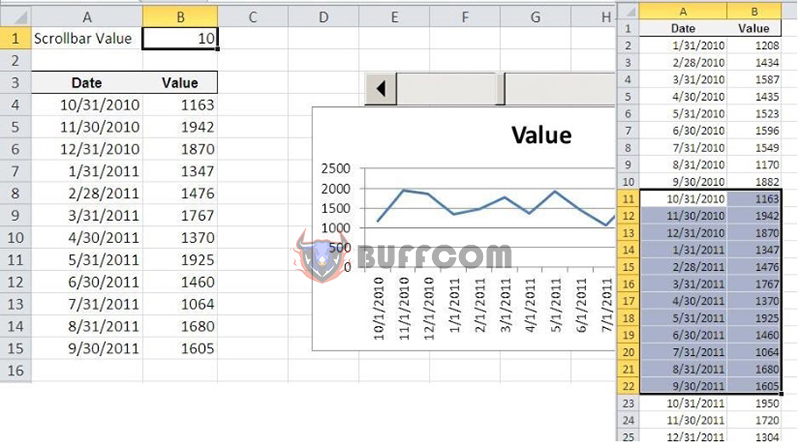 The scrollbar is an effective interactive tool in the Dashboard control panel. The scrollbar is designed to reduce lists and increase or decrease values quickly. In the Dashboard, no matter how large the data size is, users can still use it to view all data on a single screen.
For example, your Dashboard has a total of 100 rows of data. Normally, to view all of them, you have to scroll through all 100 rows. However, with the scrollbar installed, you can easily view the entire data set.
Interactive Tool in Excel Dashboard #2: Check Box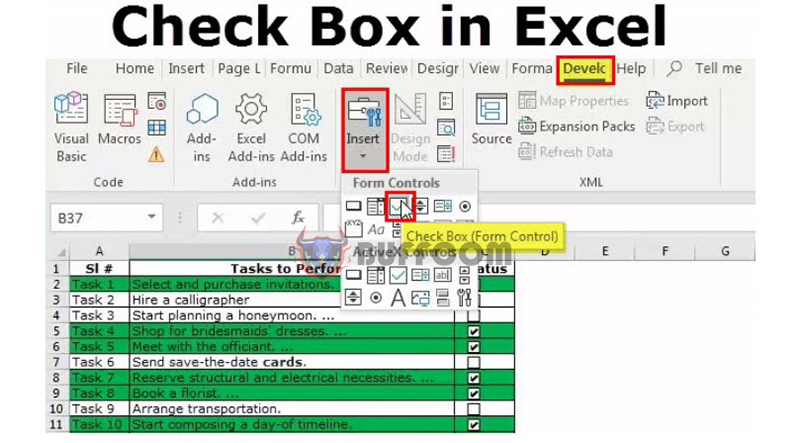 The checkbox is an interactive tool that allows users to make selections and update the Dashboard control panel. These are small square-shaped boxes that allow you to tick or untick. The checkbox supports the task checking process, ensuring that no tasks are missed. At the same time, it also makes the Dashboard control panel more attractive and user-friendly.
For example, you want to create a Dashboard report on the progress of the business plan implementation. You can use a checkbox to check and track the progress of each task.
Interactive Tool in Excel Dashboard #3: Drop-Down List (Data Validation)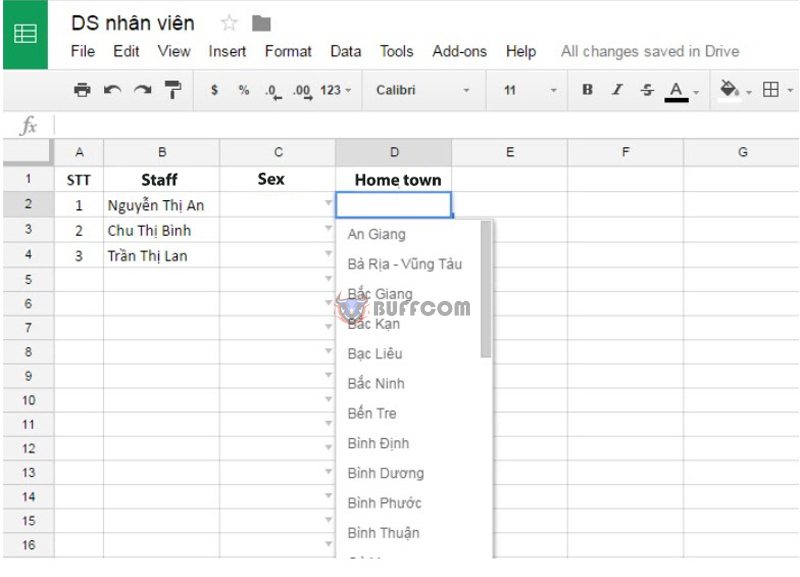 In the Excel Dashboard control panel, a drop-down list (also called a data validation) will limit the number of items for an input field to avoid spelling errors. This type of list is extremely suitable for forms or data collection tasks. By using this tool, you can quickly select options without manual input, creating a friendly and professional Dashboard.
For example, your Dashboard is displaying data by department in the business. Instead of typing the department name manually, the drop-down list will help you enter the department name quickly and easily.
Scrollbar, checkbox, and drop-down list are extremely useful interactive tools in Excel Dashboard. However, they are not readily available and need to be built and used correctly. Do you want to know how to create these effective tools?
If your job is closely associated with Excel but the software does not meet your needs, please contact Buffcom.net to purchase genuine Office software.