What is a Dashboard? The Importance of Dashboards in Data Analysis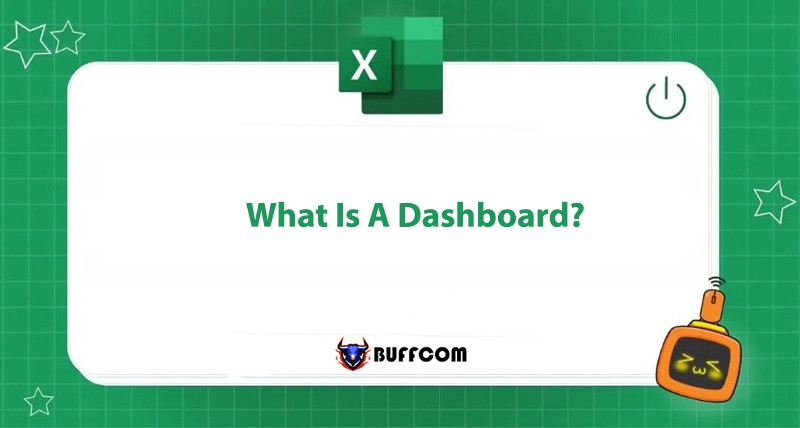 Did you know that nearly 100% of businesses today use Dashboards to manage and analyze data? According to industry experts, this tool is extremely effective in supporting data management. So, what is a Dashboard? What are its outstanding benefits? Buffcom.net will introduce you to it right away.
What is a Dashboard?
A Dashboard is a digital control panel or a digital interface. It is a useful tool for collecting, consolidating, and analyzing data from businesses and organizations. Dashboards not only provide users with in-depth data on the company's production and business operations, but also provide an overall assessment of the productivity of each department.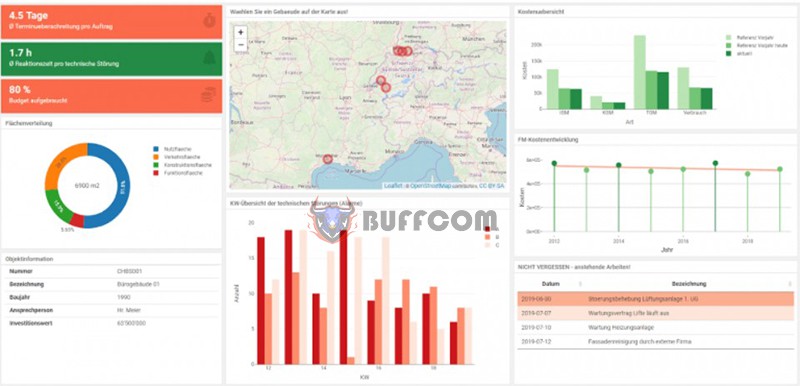 In addition, it shows trends, activities, and job performance indicators (KPI – Key Performance Indicators). As a result, professional, complete, and accurate reports can be easily generated. Unlike traditional reports, the Dashboard is a summary of information from multiple reports on one screen. Viewers will have a more comprehensive view of the issue.
What is the Role of Dashboards in Data Analysis?
The Dashboard is an essential component of an intelligent management reporting system (BI). Experts use Dashboards to generate business result reports, while managers have a more comprehensive view of their company's development. At the same time, they can develop short-term or long-term projects based on the data provided by the Dashboard.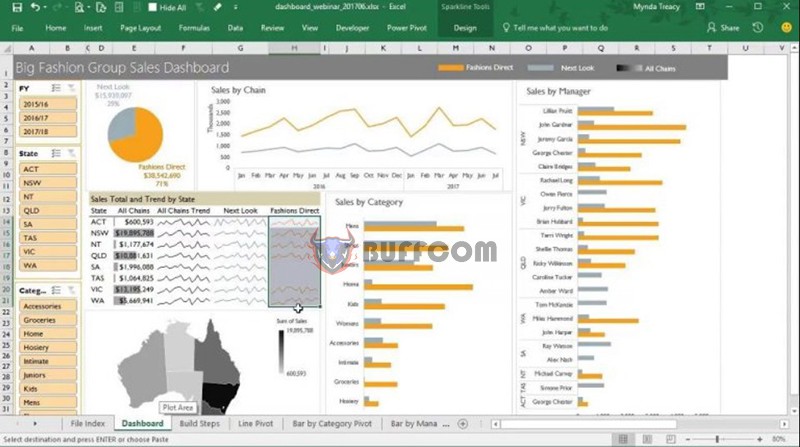 Compared to normal job reports, Dashboards are superior thanks to the information they display and the meaning they bring. It not only supports businesses in managing and evaluating current business activities effectively but also creates an advantage for the future in policy planning and project development.
Specifically:
The Dashboard includes visual charts, graphs, and images that are vivid and dynamic. This allows data analysts or economic experts to quickly identify issues.
All information and data are presented concisely on one display screen, reducing the pressure on presenters when reading reports. Errors can also be easily detected and corrected in a timely manner, avoiding major mistakes.
Thanks to the Dashboard, leaders can quickly identify issues that still exist in the company, the number of tasks, the progress of tasks at each time period, or for each specific employee.
The Dashboard is flexible, allowing users to interact directly to choose different options and targets in detail, policies to make timely decisions.
Especially
It has an automation feature through creating templates on pre-existing forms on the computer. Users will save time building and presenting reports, reducing operations, paperwork, and achieving impressive efficiency.
Conclusion
Thus, our article has shared with you about the Dashboard and its benefits. To create an impressive and standard Dashboard, and to fully use the functions of the office, please contact Buffcom.net to purchase!