How To Change Country On Microsoft Store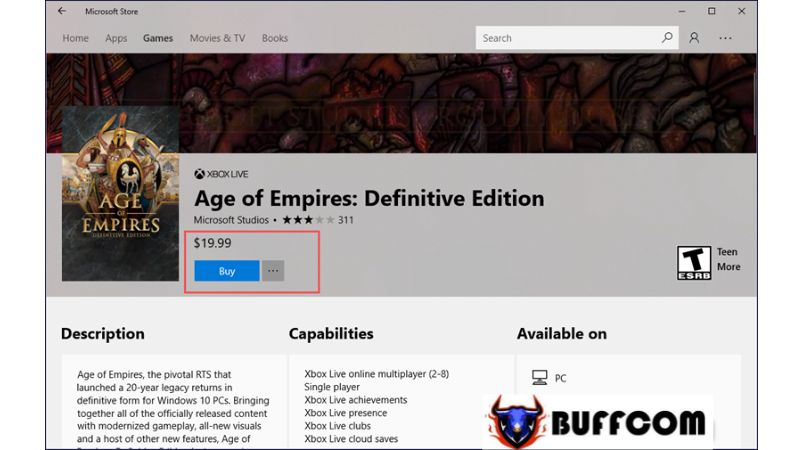 Microsoft Store is an application store developed by Microsoft and available on Windows 8, 8.1, and Windows 10. Similar to other app stores like Android's Play Store or Apple's App Store, Microsoft Store allows you to download apps, games, music, movies, and more to your computer. Naturally, each country has its own store with different app content and prices. For example, the same app may have a higher price in one country compared to another. Therefore, Windows users often want to change the country on the Microsoft Store to access apps at the lowest possible prices. If you're unsure how to change the country on the Microsoft Store, let's refer to the following detailed guide by Buffcom.net.
Guide to Changing Country on Microsoft Store
For example, let's assume that we are currently using the United States Microsoft Store, so the currency will be in dollars. You can see that the popular game "AOE DE" (Age of Empires: Definitive Edition) recently released by Microsoft has a price of $20, which is equivalent to over 400,000 VND.
To change the country on the Microsoft Store, follow these steps:
Step 1: Open the Windows Settings by selecting Start -> Settings.
In the Settings window, select "Time & Language".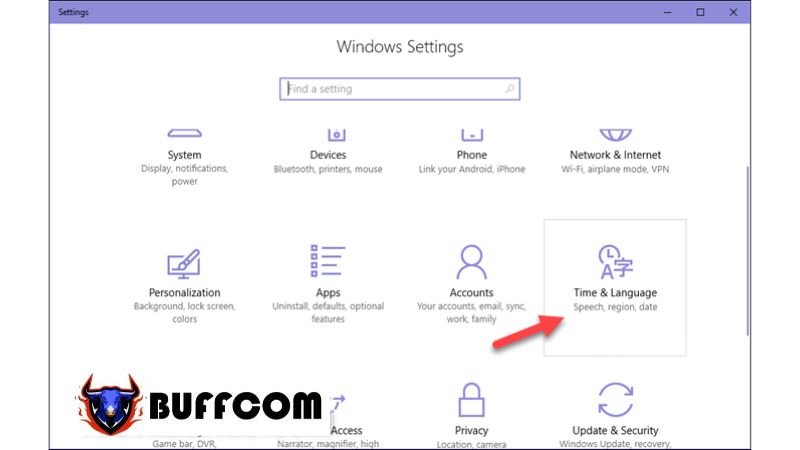 Step 2: Choose "Region & language" and then select the desired country in the "Country or region" section. For example, here I choose Vietnam. Once you've done that, you're all set.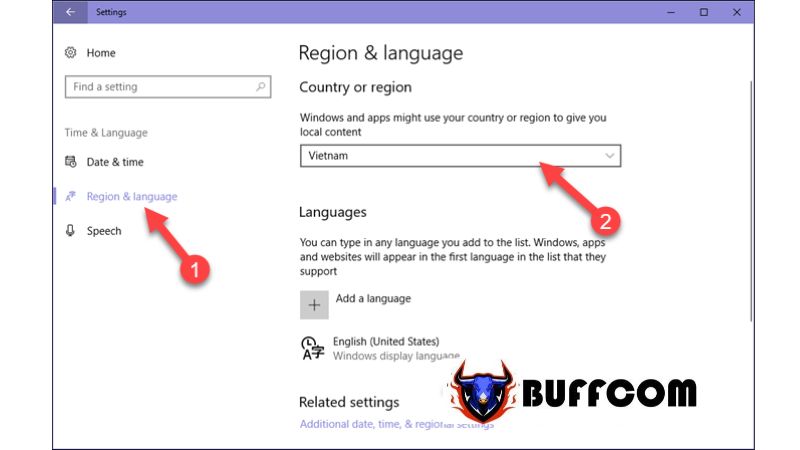 If you have the Microsoft Store open, you will receive a notification to refresh the store, as shown below. Click on "Refresh Microsoft Store".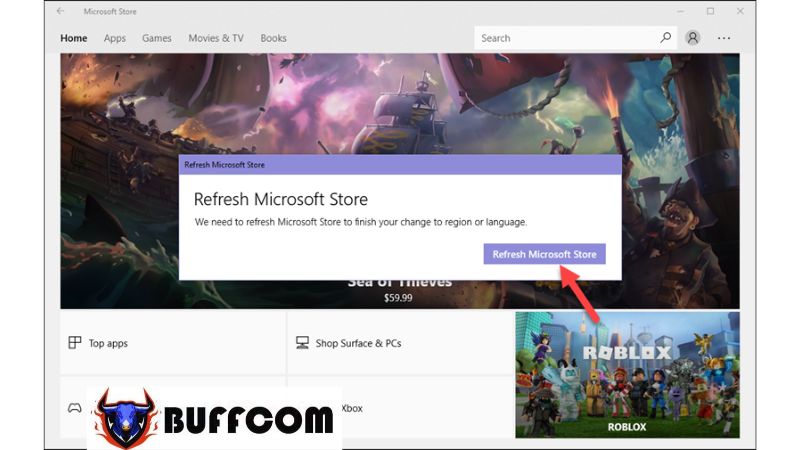 After refreshing the store, you will notice that the currency and app prices have changed to match the country you selected.
By following these simple steps, you have successfully changed the country on the Microsoft Store. We hope this article has been helpful to you. If you're interested in genuine Windows keys, please contact Buffcom.net for further assistance!