How to Utilize Excel Bubble Charts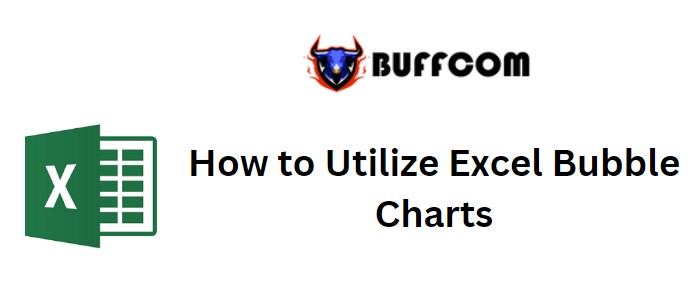 How to Utilize Excel Bubble Charts. The Excel bubble chart is an extension of the scatter chart, adding one more dimension to the traditional scatter chart. It utilizes the size of the bubbles to indicate a numeric value, where larger bubbles represent larger values. The bubble size is determined by the smallest and largest numbers in the data.
How to Utilize Excel Bubble Charts
Example:
Creating a Bubble Chart in Excel (Month Vs Sales vs Manpower Data)
In this example, we have data that shows the manpower used in different months and the corresponding sales made in each month. We want to visualize the data, with months represented on the x-axis, manpower on the y-axis, and sales represented by the size of the bubble.
To create a bubble chart in Excel, follow these steps:
Select the data.
Go to Insert => Charts => Scatter Charts => Bubble Chart.
The chart is now ready.
Interpreting Excel Bubble Chart: In the above chart, the x-axis represents the month intervals, displayed with a default interval of two months. You can change it to one month from the axis options. The largest bubble is in the 12th month, indicating the highest manpower usage as it is higher on the chart's Y-axis. The bubble size is also the largest, representing the highest sales volume. In the third month, we used a large manpower (64 – represented by its position on the y-axis), but the sales were relatively small (represented by the bubble size).
Best Use of Bubble Chart in Excel: It is most effective when you have three dimensions to visualize. It immediately attracts users' attention.
Disadvantages of Bubble Chart: It may need explanation for first-time users who could get confused. Including too many variables can make the chart difficult to interpret.
Adding data labels in Excel 2010 and earlier versions was challenging, but it became easier in Excel 2013 and onward.
So, this is how you can use a bubble chart in Excel for data visualization. I hope this information was helpful. If you have any doubts regarding this article or any other Excel/VBA related topic, please let me know in the comments section below.