Removing Conditional Formatting Rules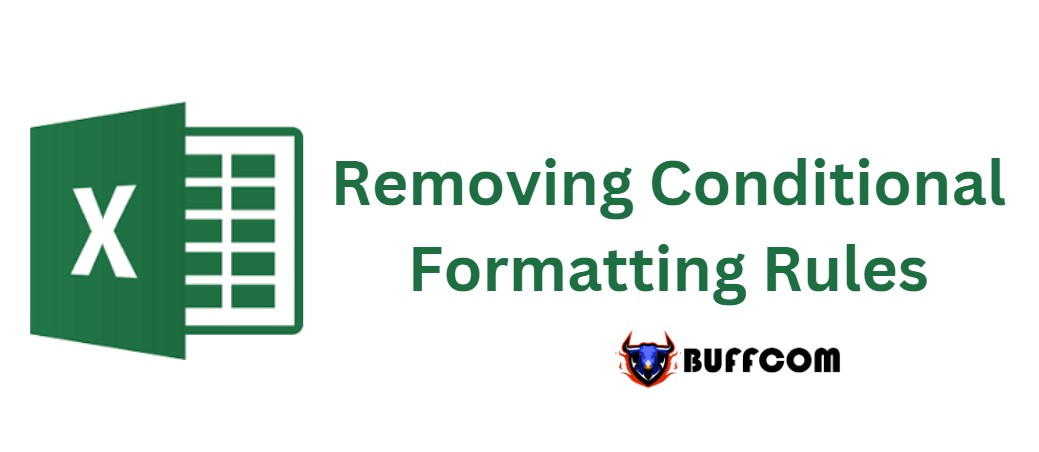 Sometimes you may come across an Excel spreadsheet with too many conditional formatting rules. This can create a lot of confusion and, above all, it can make your Excel workbook slow. In this case, you need to remove some (if not all) of the rules in the Excel worksheet.
Removing all conditional formatting rules in a worksheet is quite simple.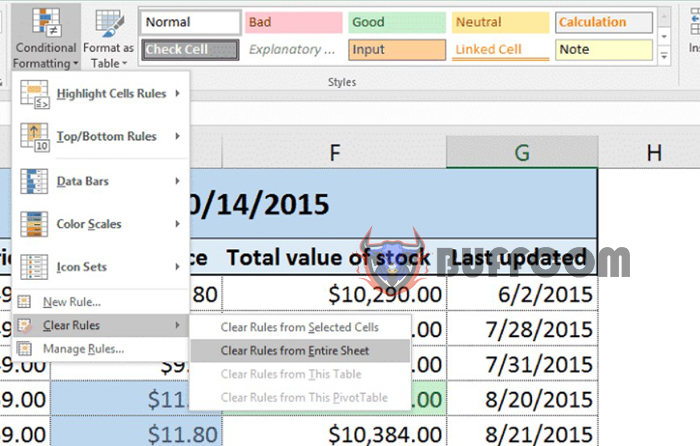 Click on the button on the "Home" tab and hover over "Clear Rules"
Clear Rules
Then click on "Clear Rules from Entire Sheet".
That's quite easy. But it's not always smart to remove all the rules from a sheet!
Sometimes, some rules should still apply.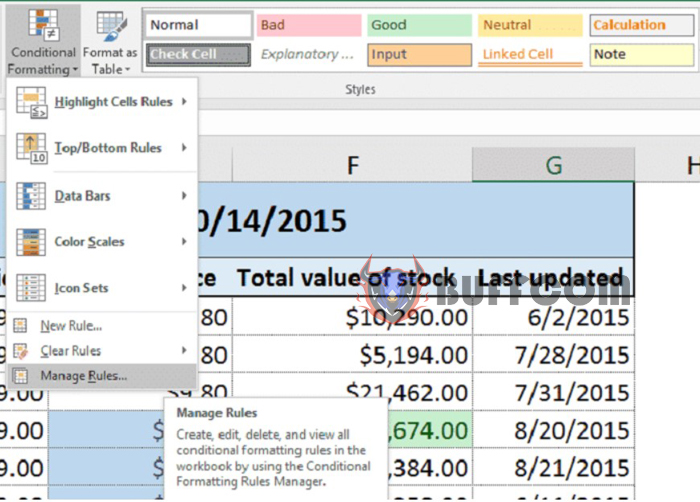 To specifically choose which will be removed, instead, click on "Manage Rules".
Manage Rules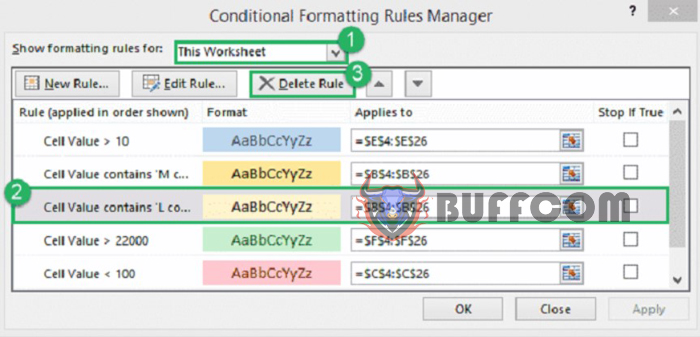 Here you will find a pop-up box that will help you a lot in managing your (we will use what else this box will use later).