3 Simple Ways To Convert Xlsx To Xls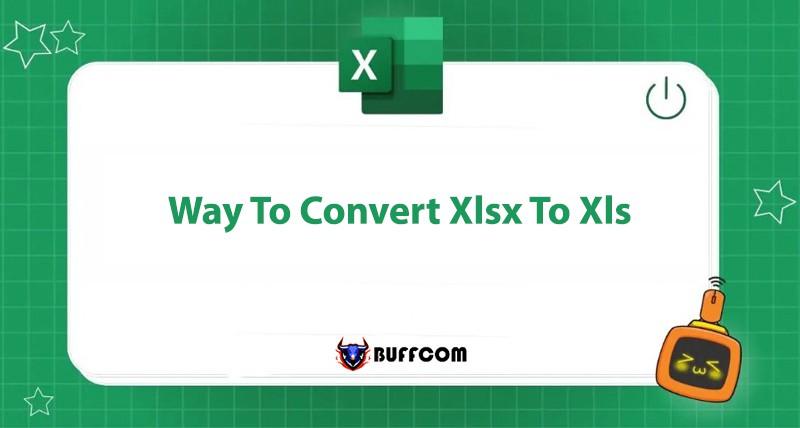 How can you convert xlsx to xls to match the software you are using? Nowadays, with the development of technology, Microsoft Office versions 2010, Office 2013, 2016… have been upgraded and integrated with many more features than before. However, if you are using the 2003 version, there will be many limitations. Let's find out the detailed steps in this article below with Buffcom.net!
Why Convert Xlsx to Xls?
Currently, most of us will use modern Excel versions to fit our work and study. Converting xlsx to xls will bring us some outstanding benefits such as:
Data is not affected if we alternate between different versions of Excel
Large data can be controlled
Easy data processing in all Excel versions
Documents can be backed up and opened in multiple formats
Higher work efficiency
3 Simple Ways to Convert Xlsx to Xls in Excel
Method 1: Convert the Extension to Xls by Save As Operation
To perform this method, you just need to follow these instructions:
Step 1: Open the file you want to perform the operation, click on the File tab on the toolbar
Step 2: Select Save as, then choose where you want to save the file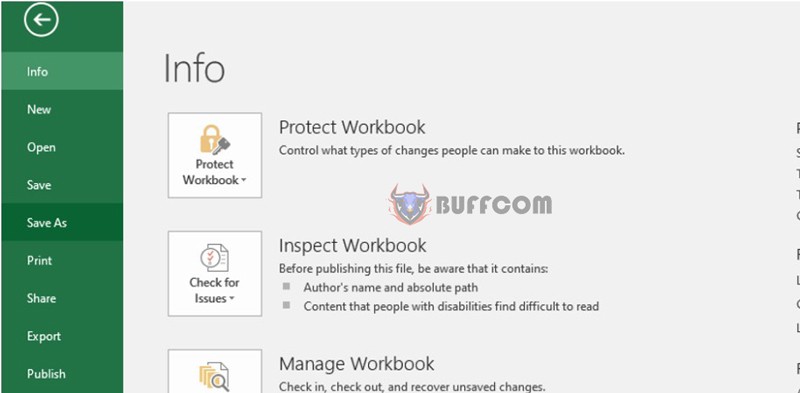 Step 3: Rename the document file
Step 4: In the Save as type section, select the Excel 97-2003 Workbook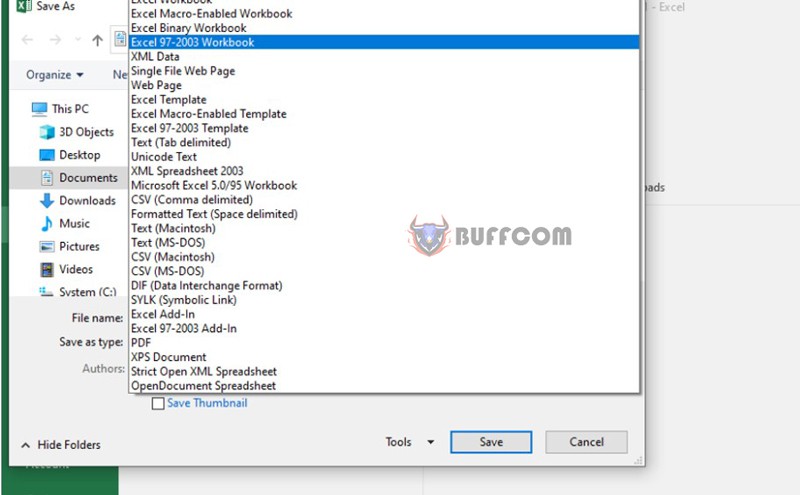 Step 5: Click Save to complete the backup process
Method 2: Convert Xls Extension When Saving Documents
Step 1: Open the document file to be saved, click on File on the toolbar
Step 2: Select Options. Click on Save, at Excel Workbook, select Excel 97-2003 Workbook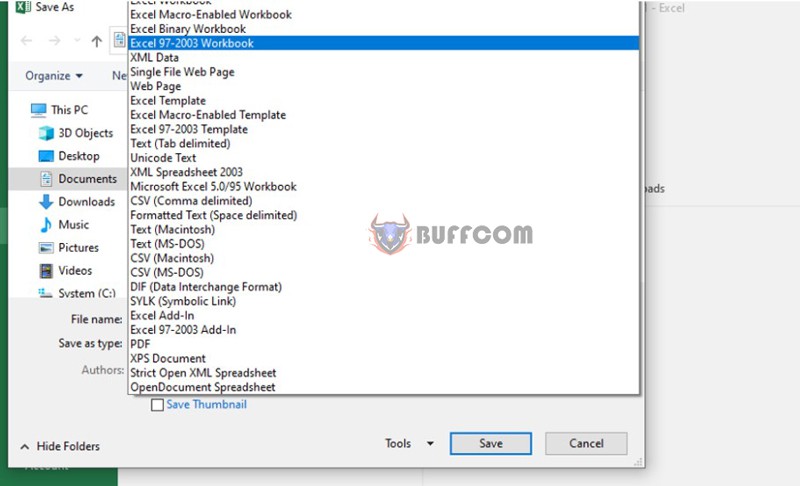 Step 3: Click OK and complete
Method 3: Execute the Export Command
Similar to the above method of converting xlsx to xls, when executing the Export command, you can also choose the appropriate file format for the computer before performing the backup.
Step 1: On the toolbar, click on the File tab
Step 2: Select Export, then select Change File Type, select Excel 97-2003 Workbook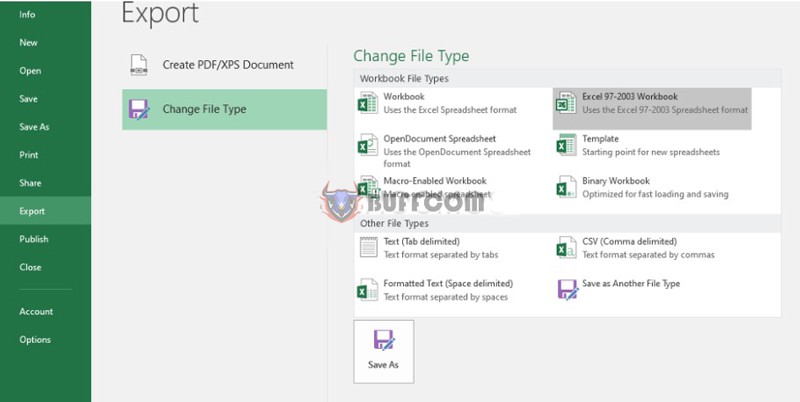 Step 3: Finally, click on Save as and save normally
Summary of Converting Xlsx to Xls in Excel
So, the 3 ways to convert xlsx to xls above are really simple and easy to perform, right? We hope you will no longer have difficulty in storing and managing data in Excel.
Buffcom.net is also currently providing cheap genuine Office software, if you need it, please contact Buffcom.net!