Comparing Currency and Accounting Formats in Microsoft Excel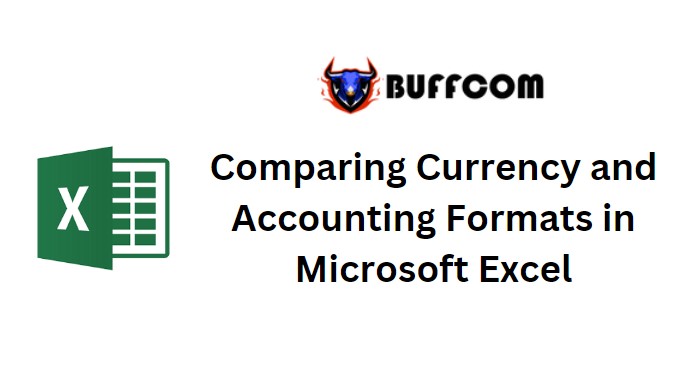 Comparing Currency and Accounting Formats in Microsoft ExcelIn this guide, we'll delve into the nuances that differentiate Comparing currency and accounting formatting in Microsoft Excel. While these two formatting styles share similarities, there exist subtle distinctions that set them apart.
Comparing Currency and Accounting Formats in Microsoft Excel
Understanding Currency Format:
Imagine you have premium data, featuring detailed monthly information about premium amounts, received amounts, and revenue amounts. Let's begin by exploring the Comparing Currency format.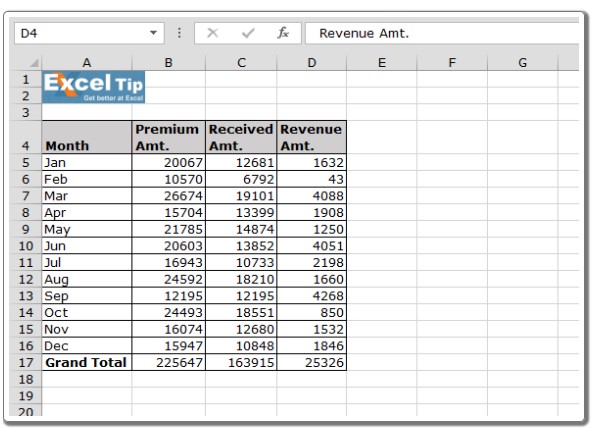 Highlight the range of amounts.

Press Ctrl+1 to open the Format Cells dialog box.
In the Number tab, choose Currency and click OK.
The Comparing Currency format conveniently places the dollar sign adjacent to the numerical values, creating a clear representation of monetary figures.
Exploring Accounting Format: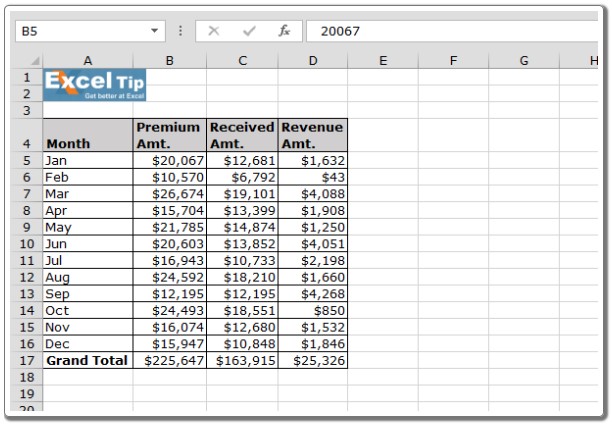 Next, let's venture into the realm of the Accounting format, which offers its own distinctive characteristics.
Select the amount range once more.

Press Ctrl+1 to access the Format Cells dialog box.

Within the dialog box, opt for the Accounting format.

Click OK to apply the format.
The hallmark of the Accounting format lies in its alignment of dollar signs along the left edge of cells. This unique alignment ensures a consistent visual presentation of financial figures.
Additional Notes:
It's important to note that the Comparing Currency format affords various options for displaying negative numbers. These options include rendering negative numbers with a minus sign, in red font, with parentheses, or in red font within parentheses. On the other hand, the Accounting format uniformly presents negative numbers enclosed within parentheses.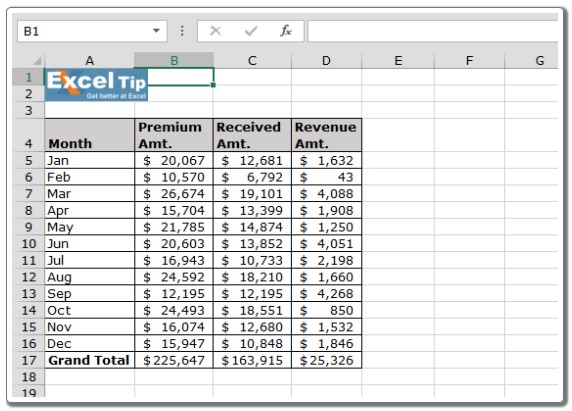 Conclusion:
In the realm of Excel formatting, understanding the nuances of currency and accounting formats is essential for accurate data representation. Both formats have their own merits and can be effectively employed depending on the context of your financial data. By grasping the distinctions between these formatting styles, you'll be equipped to present your financial information with precision and clarity.