How to fix Circular references warning!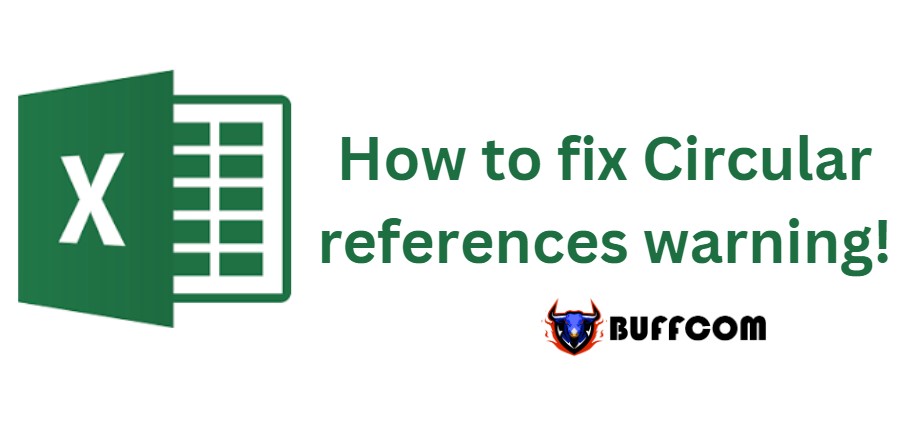 How to fix Circular references warning! In a spreadsheet, if you have many formulas, you may lose control of it because you might inadvertently create circular references, and you will occasionally see a warning message "Circular references warning! – One or more formulas contain…". This article will help us understand this error better and how to fix it.
Cause
A formula that directly or indirectly refers to itself in a cell is called a circular reference, and this circular reference is the reason for this annoying warning message.
In other words, if you use the result cell to perform a calculation with itself, Excel will immediately react when you press Enter. Pressing Enter will display the error message:
This is where the error message displays, and you see that the formula displays the wrong result.
Solution
Once you understand this error, it is easy to fix it by either cutting the formula cell to a different address or deleting the cell address that matches the formula cell address. When you do this, you will no longer encounter this annoying error.
And here is the result.
Buffcom Wish you success!