What is a Gantt Chart? An Evergreen Tool That Has Never Gone Out of Style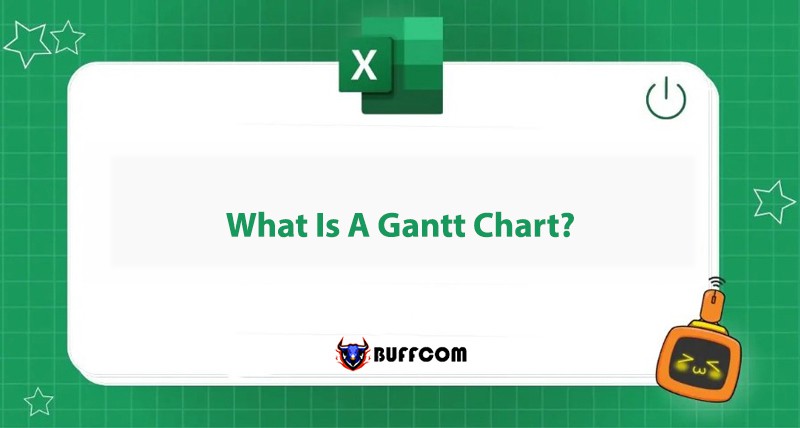 During project execution or when you need to manage work schedules or studying, a Gantt chart or Gantt diagram is a favorite tool. In this article, Buffcom.net will introduce you to the Gantt chart and its great features, as well as the advantages and disadvantages of this chart so that you have the most comprehensive overview of the Gantt chart.
What is a Gantt Chart?
The Gantt chart is also known as the Gantt chart, Gantt diagram, or horizontal Gantt chart.
This is one of the oldest classic tools with a set of horizontal columns that you can use to record and visualize the progress of your project, program, or work in progress. You can view the schedule and important deadlines, and the length of the column shows the time required to complete the task. Moreover, it can tell you who is currently doing what and how much time they have spent on it.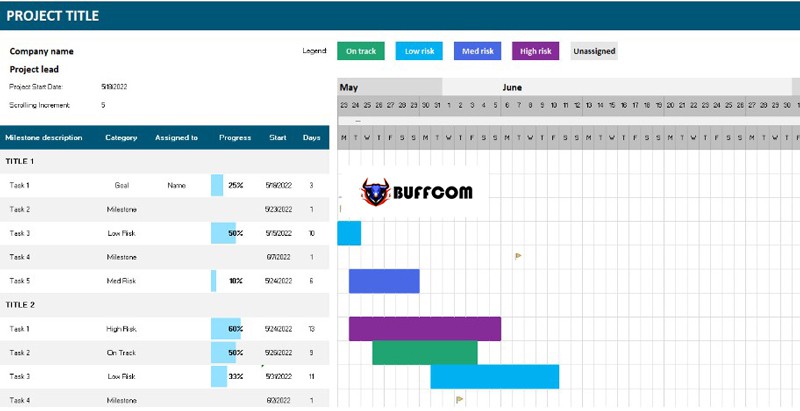 The Gantt chart model was invented in 1910 and named after its creator, Henry Gantt. Although it is more than a century old, thanks to its simplicity, ease of understanding, and intuitiveness, the Gantt chart is still popular and widely used in project progress management, even being improved and used in modern software.
So why is the Gantt chart so popular?
Outstanding Advantages of the Gantt Chart
Detailed Planning and Scheduling
The Gantt chart helps you visualize the entire project from a single space, plan and prioritize tasks better, and allocate appropriate resources. This chart provides a clear overview of the project's progress in an easy-to-understand manner. You can share the project's progress with your peers, plan who will do what tasks, and update tasks and deadlines.
Easy to Grasp Information: Who? When? Where?
The ability to view tasks assigned to other team members helps the team better understand how work is divided, what tasks each person is responsible for, and how each person can contribute to the project's success. The Gantt chart helps project managers and teams have a better overview of all tasks and activities in multiple projects.
With the timeline, everyone knows the important details – what needs to be done, how long it takes, or what cannot be completed on time. In other words, the Gantt chart will help you assign everyone the tasks that best suit their strengths and weaknesses, and reduce the risk of missing important tasks or deadlines.

Improving Communication Skills in Teamwork
Better collaboration and communication is another benefit of the milestones you can use in project management. Behind every successful project, there is a team and all its members. Therefore, all of them need to have access to all the necessary information for their job.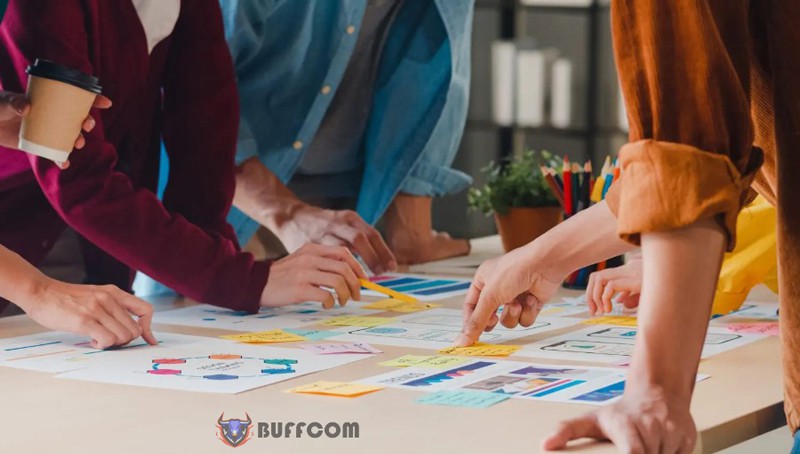 The Gantt chart solves that problem – it ensures that information exchange is not disrupted, there are no misunderstandings and maintains a high level of efficiency, helping to improve teamwork effectiveness.
ransparency and Visualization
In addition to displaying task details, milestones are also a great tool for identifying task relationships. Gantt charts provide project managers with a clear view of task dependencies, making resource allocation easier. It is easier to visualize the big picture when you see how the end of one task affects the start of another.
Gantt charts are an ideal tool if you want to identify issues and resolve conflicts that may arise even before the project starts.
Time Savings, Avoidance of Information Loss
Have you ever found yourself missing or failing to grasp an important piece of information? With a Gantt chart, that won't happen. Instead, looking at the Gantt chart, you can be sure that everything is progressing in an organized manner. It saves time for both you and your colleagues.
Real-Time Progress Tracking
After entering the relevant data into the chart and sharing it with your collaborators, you can track the current status of the project. If you want to see the progress and direction of the project at any time, you just need to find the perfect tool to do so.
Disadvantages of Gantt Chart
With advantages come disadvantages, the Gantt chart is not a perfect tool and is never without flaws. Creating a Gantt chart is relatively quick, but sometimes it takes a considerable amount of time, especially when using spreadsheets with a lot of data.
The Gantt chart is suitable for simple tasks, with minimal overlapping, easy to build, and make it easy for readers to identify their tasks and the time needed to complete them, but it does not clearly show the relationship between members or the process.
Common Information Displayed in a Gantt Chart
Project deadline
Start and end times for tasks
Time for each task
Person responsible for each task
Tasks that depend on others
Task division methods
You can use Gantt charts in Excel with many available templates for project management, work, or study.
Conclusion on Gantt Chart
So, Buffcom.net has introduced you to a useful project management tool, the Gantt chart, along with its advantages and disadvantages. Don't forget that there are many convenient and visually appealing Gantt chart templates available in Excel for you to use in your work or studies.
If you are interested in genuine office software, please contact Buffcom.net for support!