Guide to Enable Macro in Excel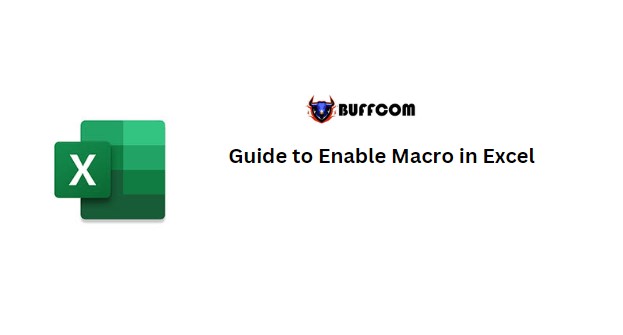 Guide to Enable Macro in Excel.
To enable Macro in Excel, follow these steps:
Click on FILE in the top left corner of the Excel screen, select Options.

In the Excel Options screen, click on Trust Center on the left-hand side, then click Trust Center Settings in the top right corner.

Click on Macro Settings, then Tick: Enable all macros (not recommended;…) Tick: Trust access to the VBA project object model Check the result as shown in the picture below.Click OK.