The Quickest Way to Delete Text Within Parentheses
When presenting text, people often use parentheses to mark annotations. This method helps increase readability for the audience. However, it can sometimes make the text more cumbersome and less visually appealing. In today's article, Buffcom.net will introduce you to the quickest way to delete text within parentheses.
Steps to Delete Text Within Parentheses
Taking the example of the text passage (as shown in the image), you can see that many words and phrases within parentheses are highlighted in bold scattered throughout the text. How can you delete text within parentheses in just one step?
Step 1: First, click on Replace at the top right of the screen in Home or use the shortcut Ctrl + H.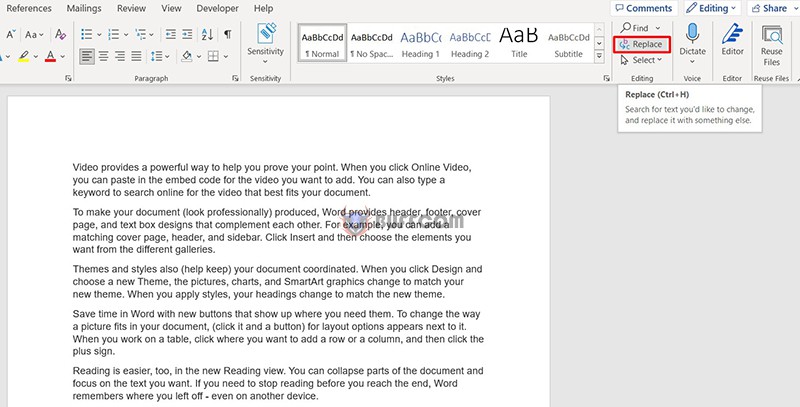 Step 2: In Find what: type∗()\* ∗ as shown in the image.
Leave Replace with: blank.
Don't forget to tick Use wildcards.
Step 3: Click Replace multiple times to delete each set of parentheses, or use Replace All to delete them all.
The final result will return the text neatly as shown in the image. You have successfully deleted text within parentheses with less than 1 minute of operation.
Some people believe that manual deletion is also simple and easy to understand. However, that is when your text is short and there are not many unnecessary parentheses. In the case of text with dozens, hundreds, or even thousands of parentheses, this method is entirely impractical.
Hopefully, this short article will be helpful to you in presenting scientific text. In addition, you can refer to many other useful tips when using Word on Buffcom.net's website. To improve your office computer skills and make full use of software features, contact Buffcom.net!